I have been, or can be if you click on a link and make a purchase, compensated via a cash payment, gift, or something else of value for writing this post. Regardless, I only recommend products or services I use personally and believe will be good for my readers.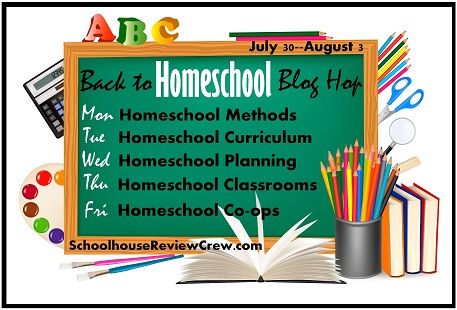 This week, we are joining other crewmates in this fun, back to homeschool blog hop. Today's topic is curriculum, something that seems to come up in almost every gathering of homeschool parents!
Just as talking about curriculum is common place at a homeschool gathering, I've written about our choices in the past, too.
Homeschooling in Our House: Then and Now (where I looked at how we began and the evolution to this past school year.)
Reading and Beyond: Language Arts in Our Homeschool
Learning About The World Around Us
Fitting in the Arts When Homeschooling
I do plan to write out our upcoming plans in the next few weeks. For the moment, though, I thought I'd focus on some of our favorites from the past. (Some of the links go to reviews we've done and others lead you directly to a shopping option.)
Math
Hands down, the boys have all learned well using Math U See.
As the boys get older, the use of the manipulatives seems to diminish. Also, I have my older boys watch the DVD instruction on their own before touching base with me on anything they don't grasp right away. P wanted to try a different program, but after a year with it found he wasn't learning well or making progress. So, we switched back to Math U See for him last summer and he made it through pre-algebra by early November and just finished Algebra I last week.
When they get stuck, we might take a break and reinforce previously learned materials. We have also had a subscription to ALEKS that provides a nice reinforcement for some concepts and helps to fill in the gaps. Life of Fred has also entered the house for a 'fun' approach to math. The jury is still out on how the boys find that particular resource, though.
Language Arts
Hands down, our favorite resource in this category is All About Spelling. Tears rarely happen anymore with the boys. It is easy to use and takes little to no time to prepare to present a lesson. To supplement it, we use Spelling City for practicing spelling words and doing 'quizzes' for spot checks.
Writing has been a nemesis in the house for years. Last year, I outsourced writing for P with Write at Home. He did show some improvement in his writing for them. But, it hasn't carried over to other subjects and he was overheard telling a friend that he thought it was 'a joke' of a program with their suggested rubric for grading giving him a higher score than he thought the work deserved. I did find the rubric scores higher than I would have given him, but interpreted it as my being a tough grader.
The younger boys have been enjoying Write Shop Level D and will be continuing with that for now. Student Writing Intensive will most likely be the next step for them and it is a program that I do see as being laid out to develop good writers. P is the one who's enjoyed it the most, but fought me with writing better sentences.
Science
For hands-on learning, we have enjoyed Supercharged Science. We were able to get the HUGE package of materials from her through our charter school. But, for someone with a more limited budget they offer their eLearning portal. You get access to all the videos and just gather the supplies on your own.
Otherwise, I like to have a mixture of experiments with reading from either living books, textbooks, or periodicals. During 8th grade, P studied physical science via a co-op setting that used In the Hands of the Child's Physical Science unit as the frame. (Look for more about that soon as I plan to write up what we did with some photos as a series of posts.) Even the younger boys have selected interests in science and had a HOAC lapbook serve as the launching pad.
Social Studies
The boys enjoyed learning about world history using Story of the World. I appreciated the audiobook format to allow for everyone to listen at the same time and then reinforce with reading from the text if needed.
When P studied American History a few years back, we used the From Sea to Shining Sea:The Story of America with suggestions from Catholic Heritage Curricula's suggested course of study. I added in different free resources I found to expand it a bit. HOAC now has a unit specifically for this textbook which I've purchased and will most likely use this coming year with D and R in combination with Sonlight's D&E program.
Elective Courses
I have to admit that most elective courses get a very limited handling during the year. We cover a lot of different subjects, but rarely seem to make it through a particular curriculum.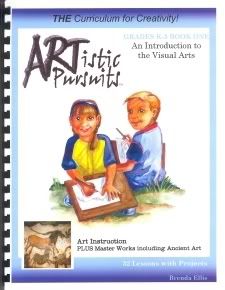 For art, we have most enjoyed Artistic Pursuits. I have several levels in house as well as a year of Atlier and Spears Art Studio that will be tapped for the future. The boys tend to enjoy just doodling on their own more than anything else.
Foreign languages go in spurts between Latin and Spanish. I really liked Latin for Children and Visual Latin. The boys liked Visual Latin the best, but we have not been diligent enough to actually finish a year.
So, that's a glimpse into some of our favorite curriculums. Come back tomorrow to see what we have to share on the topic of Homeschool Planning.
What is YOUR favorite curriculum to use?
Check out what the other crewmates have to say on this topic:
Disclaimer ~ We are affiliate with Supercharged Science, All About Learning and Amazon. Purchases made through the links in this post may result in a small commission for our family. We thank you in advance should you decide to support our blog through your purchase.