I have been, or can be if you click on a link and make a purchase, compensated via a cash payment, gift, or something else of value for writing this post. Regardless, I only recommend products or services I use personally and believe will be good for my readers.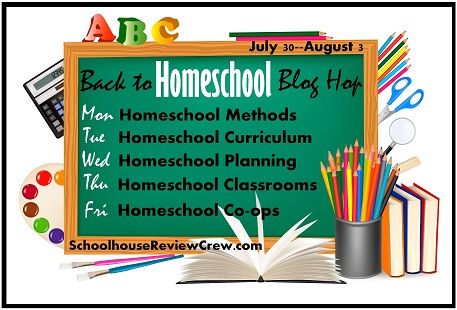 This week, we are joining other crewmates in this fun, back to homeschool blog hop. Today everyone is talking about different homeschool methods.
I look at it as different approaches to how you educate your brood.
And, there are several ways that people approach how to present material.
Some people like the box curriculum that resembles what they'd find in a school classroom (sometimes labeled traditional.) Others like delight driven learning. Some are convinced that classical education is the way to go. You'll find many with younger children talking about Charlotte Mason, Montessori or Waldorf learning.
In our home, I use a blend of approaches and would label our home as eclectic. I shared a bit about it in a past post titled A Bit of This and a Bit of That ~ Blend Together for Eclectic Homeschooling.
One thing that I have moved more towards in the recent past is the use of textbooks. We go through a charter school and it is just a little easier on me to have that framework. This is especially true for my high school student. High School level textbooks are written to standards and easily 'understood' by anyone inquiring about his learning.
Where we are going away from textbooks for the coming year is in history and literature. We've always used a mixture of living books in those subjects. But, this year I am leaving my usual pace and planning to use Sonlight for American History studies. (The program I considered having P take for American History and Literature has a classical approach and while I'm not having him in their classes I figure Sonlight will have some similarities in how he is learning.)
Now, my nature is one that enjoys finding some rabbit trails and mixing together different styles. So, while the textbooks for courses like science will be most adhered to for my lesson plans, I do expect to incorporate other methods to engage the kids. Even our history and literature will not be immune to the occasional lapbooking or notebooking assignment.
In the end, I'd like to think there is a method to the madness in our home education style. Rather, I think it reflect life pretty well. Good intentions are great, but life has a way of derailing some of the best laid plans and I've elected to go with the flow as needed for the elementary and middle school years.
Come back tomorrow where we'll share about the curriculum we have used and loved and the items we will be using in the upcoming year.
Check out the other posts for today: