I have been, or can be if you click on a link and make a purchase, compensated via a cash payment, gift, or something else of value for writing this post. Regardless, I only recommend products or services I use personally and believe will be good for my readers.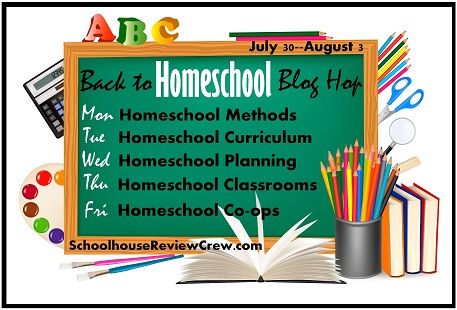 This week, we are joining other crewmates in this fun, back to homeschool blog hop. Today's topic is Homeschool Planning.
You know the old adage, "A failure to plan is a plan to fail"? Well, I am a firm believer that being too loose in your homeschooling endeavors can set you up for 'failure' when it comes to your child thriving or meeting standards that are expected through your state's requirements or even entry into college.
I view homeschool planning as actually encompassing 2 'views': planning for the current school year (aka lesson planning) and planning for the course.
Mapping Out High School as a Homeschooler
I am grateful to have guidance for what we need to do for high school from our charter school. However, you don't need to be in a program with requirements to determine what your child needs to be learning. You can look at your local school district's guidelines to see what students in your area need to have for graduation. Plus, you can take a peek at what different colleges require for entry into their programs IF college is something your child is planning for their future. Alternatively, you can look at what career path they envision and see what classes would help them achieve that goal.
Here in Alaska, they have a performance scholarship program for students who graduate from an Alaska high school (which our charter program technically is) and then attend one of the branches of University of Alaska. I am using their requirements along with those of our charter school for graduation to help guide P in selecting courses.
This past year had P completing Algebra I, Physical Science, Composition, Alaska History and Western Civilization. This coming year, he'll be doing Geometry, Biology, American Literature and American History. His last 2 years of high school will consider what other units he needs for this opportunity.
Lesson Planning for the School Year
For several years now, I have utilized Homeschool Tracker Plus for composing lesson plans and keeping track of other activities outside of those assignments. I know that not everyone likes this particular product, but I still recommend trying the free version to see how you like it. They've also launched an online version which gives great flexibility for accessing where ever you have an internet connection. However, I am quite pleased with it living on my computer as the HST+ gives me free updates for life. (We are affiliates with them as it's a product we truly love. If you purchase the Plus version OR the new online subscription, please consider putting our referral code: 1KQZI.)
While HST+ helps me to get assignments mapped out, I also need to be planning the flow to our day. I' have fought this every year. However, with one in high school and the others needing to continue learning and progressing, I have found myself convicted of this need. I do not plan to have a rigid schedule like that seen in Managers of Their Schools. However, I do plan to have school time marked on our schedule with times in the late afternoon or evening time for activities and doing any unfinished work.
What has worked the best for helping the boys manage their workload is a combination of printing out the weekly assignment schedule from HST+ and then using it in a file folder workbox set-up.
Another resource I plan to utilize (and have for certain things) is the series of Schoolhouse Planners from TOS. You can purchase these individually OR get access to all of them for as part of a membership the new Schoolhouse Teachers website. (Look for a glimpse into that awesome site soon, too!)
Here are a few posts that I've written in the past that relate to this particular topic:
Curriculum, Kids, and a Frazzled Homeschool Mama leads to Controlled Chaos!
Setting a Course of Study, or Planning your School Days for Success
How do you plan for the homeschool year?
Check out what other participants in this blog hop have to say!