I have been, or can be if you click on a link and make a purchase, compensated via a cash payment, gift, or something else of value for writing this post. Regardless, I only recommend products or services I use personally and believe will be good for my readers.
Thanksgiving is almost here in the United States. Many stores have already started displaying Christmas merchandise. Soon the radio will be playing Christmas music around the clock and the different TV stations will be airing a variety of Christmas shows.
I thought it would be the perfect time to share our top 10 Christmas Shows that we watch every single year. I have them subdivided between animated and 'live action' for this post. All of them are family friendly! (Note ~ I also have linked to Amazon for your convenience. They are affiliate links and we'll earn a small commission should you elect to purchase through our links. Thank you to anyone who elects to do so!!)
Animated Christmas Shows
Dr. Seuss – How the Grinch Stole Christmas
: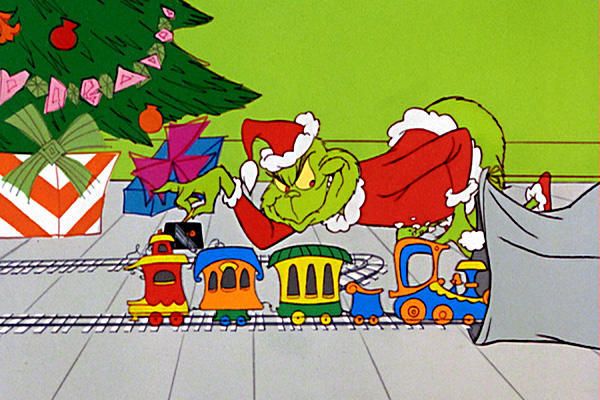 Hands down, this is the one show that every single family member will sit down and watch. The story is now a beloved classic. We enjoy reading the book. However, we also like seeing it brought to life through animation. And the main theme of Christmas not being all about the presents and food is a good one for everyone to take to heart. Although, I would love to have a big feast with a roast beast like they have at the end of the show. Sounds like a lot of fun!
Rudolph the Red-Nosed Reindeer
: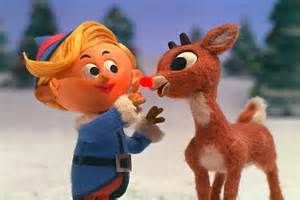 This is one that we always looked forward to watching as kids. I think we can all relate to feeling like a misfit and this show does a great job of showing how those 'misfits' can find a place in the world without having to become like everyone else. Burl Ives' lends his distinctive voice to the narration and a few of the songs. We also have Rudolph's Shiny New Year in the Classic Christmas Favorites
which is sort of fun to watch with the walk through different time periods, but it isn't the same as the original.
The Year Without a Santa Claus
:


This was a beloved show for me growing up and I am glad my boys enjoy it as well. Having spent many years in the deep South, I can relate to the desire for snow at Christmas but knowing the likelihood was pretty much nil. Heat Miser and Snow Miser practically steal the show. I've even got their little ditties ("I'm Mr. Heat Miser, I'm Mr. Sun") going through my head now. As an adult, my takeaway from this show is that we should be appreciating those people in our lives who give to us.
Charlie Brown Christmas
: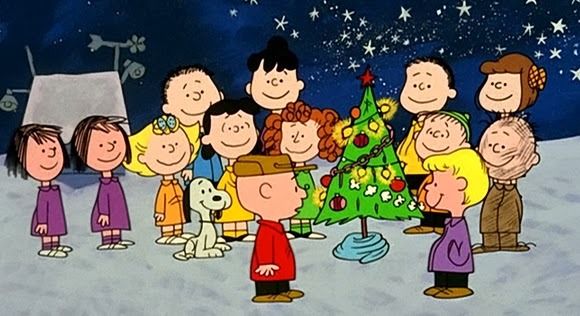 I think many people put this one in the classic realm for Christmas shows as well. Linus does such a great job telling the Christmas Story and putting a bit of perspective in the faces of the kids who had become focused on the shiny and perfect. We own the Peanuts Holiday Collection
and I highly recommend it for all families so you have Halloween, Thanksgiving and Christmas covered with the Peanuts.
The Polar Express

Of all the animated favorites, this is the only 'recent' one in terms of when it was produced. However, the story was becoming a classic long before the movie was made. Trains have a draw and the idea of a magical one that gets select children to the North Pole to meet the real Santa Claus is a real draw for kids.
Whip up the hot chocolate and get some snacks ready when you decide to pop this one in to watch.
"Live Action" Christmas Shows
The Santa Clause Series: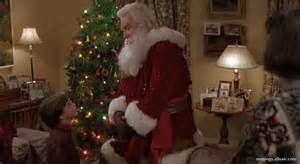 Okay, we do not own the third one, so that is not one that we watch every year. However, the original Santa Clause and The Santa Clause 2 both get popped into the Blu-ray player. The story is fun and familiar which makes it great for a day when you want to get some busywork like folding laundry or writing out Christmas cards done.
If you've someone managed to not ever see the shows or trailers for them, the premise is that should the current Santa Claus meet an untimely demise, the person who puts on the suit becomes the next Santa Claus. Single businessman Scott Calvin just happens to fall victim to the Santa Clause and has to adjust to his new calling amid the concerns of his ex-wife and her current husband who both think he's indulging in too much fantasy. The second movie takes place when Scott's son is in high school and beginning to act out. This is when Scott discovers there is a part 2 to the Santa Clause…the need for a Mrs. Claus! The third movie takes a totally different direction with a whole scheme for the North Pole to be taken over and Scott Calvin pushed out of his position as Santa.
Elf
: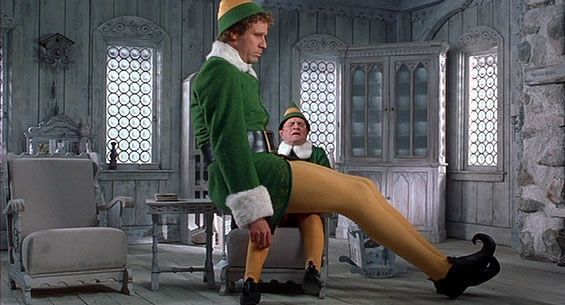 I have a soft spot for Will Farrell. While I do not like all of his films, when it all clicks, it is a riot! This one is even able to pass muster for the younger boys to watch whereas some of his other films are most definitely for the 17 and up crowd.
The premise of this one is that Buddy is an elf. Or so he grew up thinking. When he discovers that he is NOT really an elf and has a father in New York City, he leaves the North Pole to find him. Some scenes are funnier than others and a few lines "He must be a SOUTH pole elf" are family favorites. I loved the underlying theme of the need to spread Christmas cheer and that the best way to do it is to sing loud and clear. Yeah for caroling!! I'll just skip on Buddy's pasta with maple syrup….
A Christmas Story
:


"You'll shoot your eye out, kid!" "I double dog dare you." A leg lamp in the window…..
This one is a great nostalgic look at a Christmas from what seems like so long ago. I think so many kids have certain things they long to receive as a gift and can relate to Ralphie's desire for a Red Ryder.
I think so many kids have certain things they long to receive as a gift and can relate to Ralphie's desire for a Red Ryder.
National Lampoon's Christmas Vacation

Poor Carl Griswold, nothing seems to go right as he tries to have the best Christmas experience for his family. Beyond the laughs, I love how there is an emphasis on family even with the crazy relatives you would rather not have too much time around. This one might not have much appeal for the younger kids, but still is a fun family show to watch.
I'll admit that it did not have a spot on my must watch list years ago. Maybe there's something about having kids and seeing that thing rarely go as planned which had it find a place on my top 10 list. And, it was all thanks to another mom at our church in Kent, Ohio years ago who shared it was her all time favorite must see Christmas show every year. It got me to watch it again and fall in love.
It's a Wonderful Life
: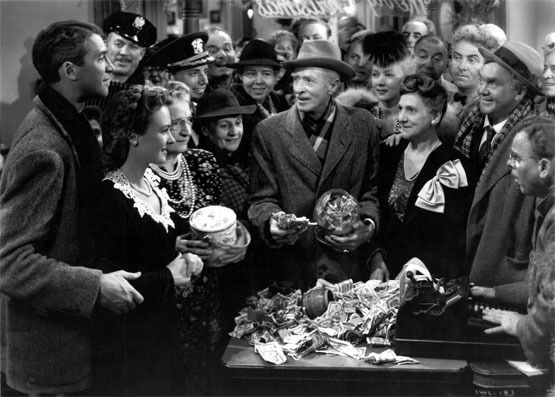 This usually airs on Christmas Eve and is often what I put on to keep me company while wrapping the last of the Christmas gifts. It's pretty amazing to consider that a movie which was considered a dud when released has become a classic film that people watch every year. However, I think it is the timeless message about how one person CAN and DOES make a difference in the lives around them which resonates so well with viewers. George Bailey doesn't feel special when he is on that bridge about to jump until Clarence the angel steps in to show him what life would be like if he'd not lived. But, by the end he not only realizes how important he is, but is overflowing with joy and love.
A more modern show (well, 1980s) that has some similarities is One Magic Christmas

which was from Disney. I saw that one in the movie theater and have loved it ever since. I was overjoyed to see it available to stream last year as I do not currently own it. The difference here is that the main character has become a bit of a grinch towards Christmas. Unlike It's a Wonderful Life, she loses her husband and goes through some of the aftermath that entails as part of the process for her to get back the Christmas spirit.
Honorable Mentions for Christmas Shows
Okay, I have to say that picking just 10 is a hard task. Listed below are others that we love to watch as well.
Santa Claus Is Comin to Town (Full Screen)
VeggieTales – The Toy That Saved Christmas
Scrooged
White Christmas
The Holiday
(adults only, though!!)
Miracle on 34th Street
Holiday Inn
The Bishop's Wife
Which of these Christmas Shows are favorites in your house?
Any favorite holiday shows that I missed???
For more Christmas and winter ideas, visit a few of my favorite bloggers: