I have been, or can be if you click on a link and make a purchase, compensated via a cash payment, gift, or something else of value for writing this post. Regardless, I only recommend products or services I use personally and believe will be good for my readers.
This post,Online Curriculum Supplement for Middle and High School Students , was made possible with 1 year of access to Homeschool Courses which we were provided to review from Standard Deviants Accelerate.
Sometimes a homeschool parent needs a little extra help with a subject. Or, maybe they just need a resource their child can use independently to cover the main topics in a subject. I am a big proponent of using supplemental materials to either help a child better understand a concept or to temporarily take the place of their main curriculum which is not working for either the student or possibly the parent. Being accessible online when you might be on the go (road trip anyone??) is a bonus.
Online Curriculum Supplement for Middle and High School Students: What Standard Deviants Accelerate Provides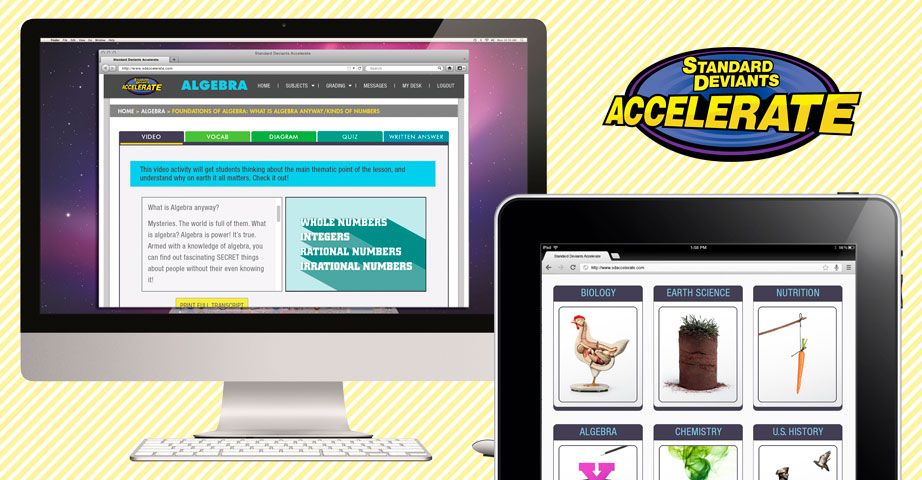 Standard Deviants Accelerate is an online learning resource for middle and high school students. English composition, math (Arithmetic, Fundamental Mathematics, and Algebra), science (Biology, Chemistry, Earth Science, and Nutrition), US History, and test preparation (5 different AP Subjects) are the subjects which they currently offer through their program.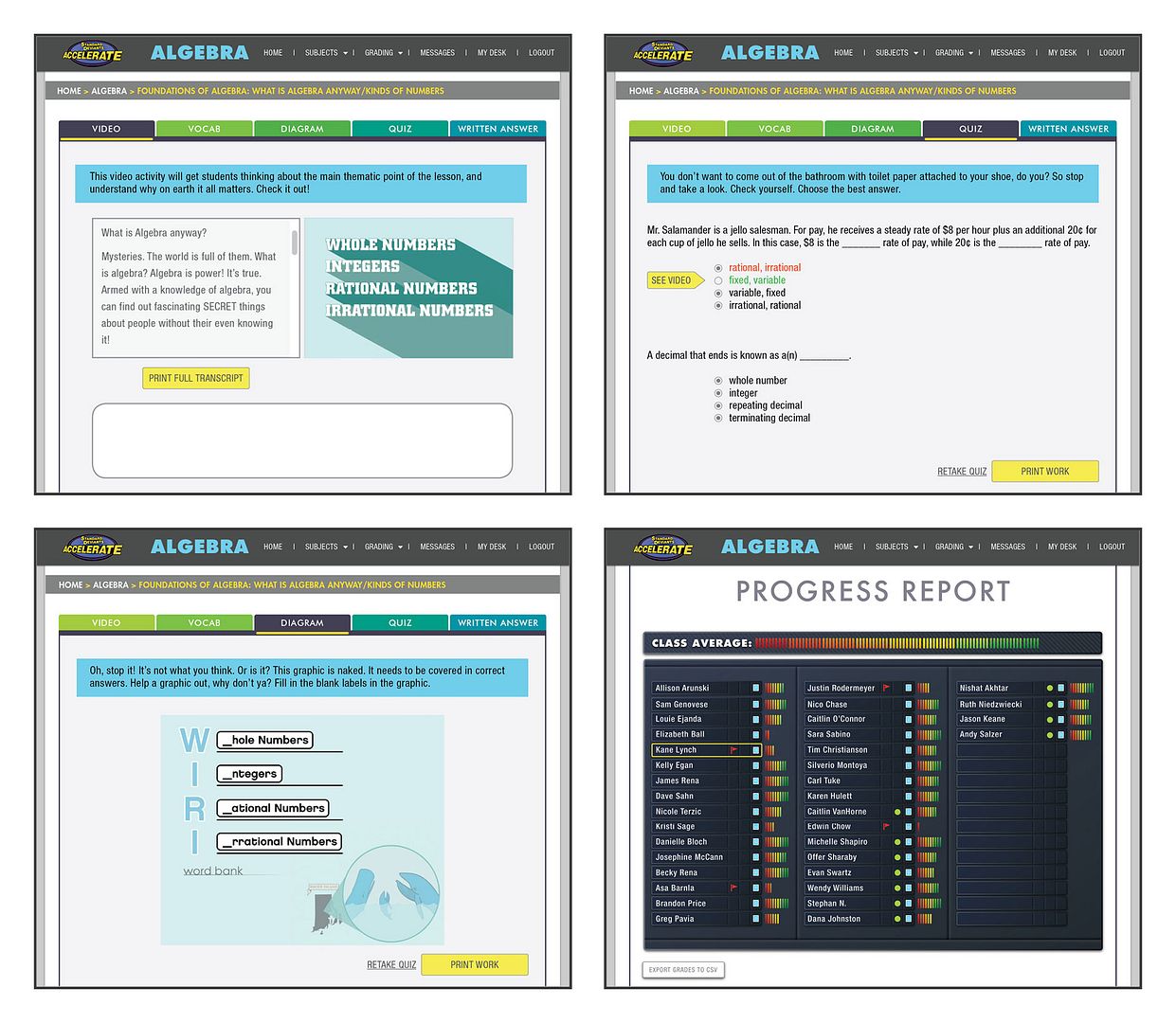 Courses have a definite flow to them with the material divided into chapters. Each chapter begins with an introduction which includes a pre-assessment of knowledge and a 'big question' for the student to consider while progressing through the material. They then work through several lessons or segments of the chapter. Those sections include a video segment to watch (featuring the sometimes quirky Standard Deviants), vocabulary words, a 'diagram' activity to help them quickly review the material, a 5 questions multiple choice quiz and then a written answer to complete which the teacher is to grade. Finally, the student reaches the chapter review which includes a group activity, test, and critical thinking questions. The teacher is provided with a rubric to assist in grading all written responses and group activities.
Online Curriculum Supplement for Middle and High School Students: Our Thoughts on Standard Deviants Accelerate
My older boys spent time working through the Nutrition program on SDA last year. They had mixed reactions to it while I liked much about the format.
This year, I asked my 10th grader to spend some time in their Biology class. He occasionally laments that I don't present full on lectures for certain subjects and I thought this might be a good option to show him the material in a multimedia format. While I am primarily a visual learner, I totally get that not everyone is. Besides, I have seen first hand in my own learning experiences that multiple types of presentation or studying of material can really help cement it in my brain.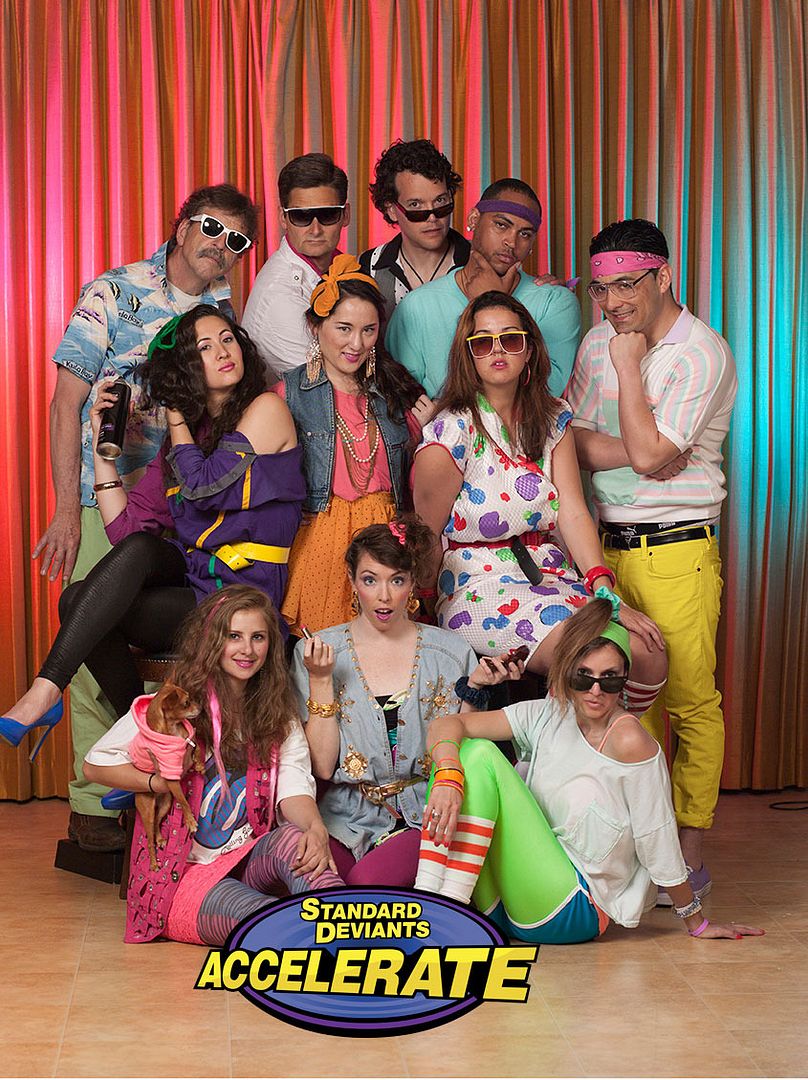 What did not change from our experience last year is that my son sometimes found the video material a little too quirky for him. However, he still appreciated the format which broke everything down into bite sized pieces and saved his progress so that he could step away from the computer when a break or shift in gears is needed. (Side note ~ I viewed some of the videos and found that they were meant to be fast paced to match the way so many of our kids are used to short bursts of information.)
A BIG feature that I know works well for him (and I love as a teacher) is that when they watch the video there is a transcript alongside which they can use to follow along. It combines the visual with the auditory and is a wonderful way to present everything and cover multiple learning styles. You can even elect to print the transcript out for later review, almost like generating a small book on your subject matter.
Do you ever use supplemental materials to help a child learn?
Does the multimedia approach of video, online quizzes and written responses / group activities appeal to you?
Don't just take my word for how we found this to be. Visit the Standard Deviants Accelerate Review post on the Schoolhouse Review Crew website to see what other homeschooling parents thought about this and other self-paced courses.