I have been, or can be if you click on a link and make a purchase, compensated via a cash payment, gift, or something else of value for writing this post. Regardless, I only recommend products or services I use personally and believe will be good for my readers.
This post, Learn About The Birth of Jesus as a Family, was made possible with the Birth of Jesus: Multi-Level book (Ages 7+) and Traceable for Multi-Level (ages 3-6) which we were provided to review in digital format from GrapeVine Studies. Our family is an affiliate with GrapeVine Studies and links are affiliate ones.
One of the things I want my boys to have is a firm foundation in our faith. This includes not just going through the motions of attending church, but also digging into Scripture. Sometimes it is nice to do something different than what they are used to and GrapeVine Studies provided that opportunity recently. This wasn't the first time we've used one of their products, having reviewed their Old Testament Overview Levels 3 and 4 a few years ago.
Learn About The Birth of Jesus as a Family: What Grapevine Studies provides
GrapeVine Studies offers a variety of Scripture studies that could be more of an overview of the Bible or based on a topic. They are also broken down by abilities so that your preschool or early elementary aged students would be expected to do less than their older siblings. GrapeVine Studies offers the option to purchase traceable pages so that younger siblings can work alongside the older ones. This is a wonderful feature as oftentimes it is the younger child who is super enthusiastic about learning.
In Birth of Jesus, there are 24 daily lessons which can be spread out over 5 weeks. During this time, the student will draw stick figures showing key points of the Scripture as well as putting everything together on a timeline. Additionally, there is a map showing the region where everything occurred.
The teacher guide presents the student pages with suggested answers and drawing in colors. Before you even get into the actual lesson pages, there is a short key points and Scripture verse for memorization indicated for each of the sections. For older students, there is the opportunity to utilize Bible dictionary skills with a list of vocabulary words. With younger students, just be prepared to explain certain words like bethrothed which are not commonly used in our modern culture. Finally, there is a lesson review to make sure they are getting all the key points.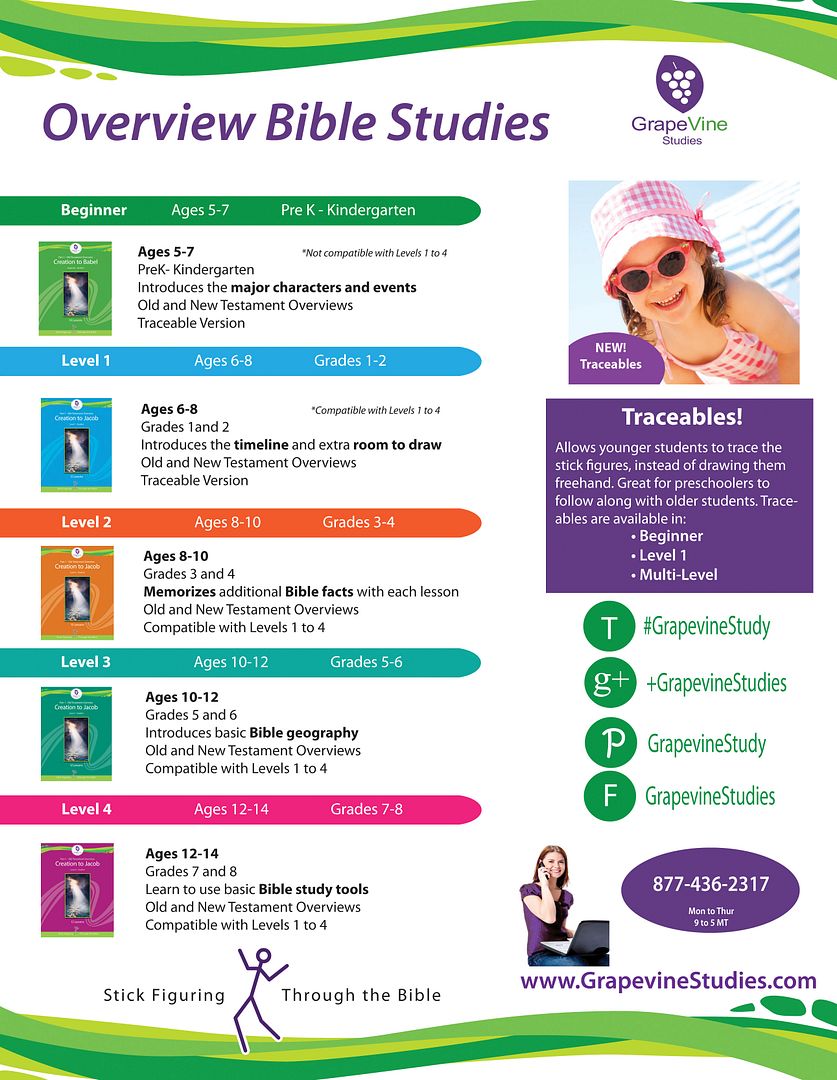 You can find more about the different levels of GrapeVine to help you with making a choice of the correct level for your family's needs. Multi-level works great for families with kids in multiple levels. Also, they offer sample pages from their studies to give you a sense of what is is covered and how much is expected for that particular age range.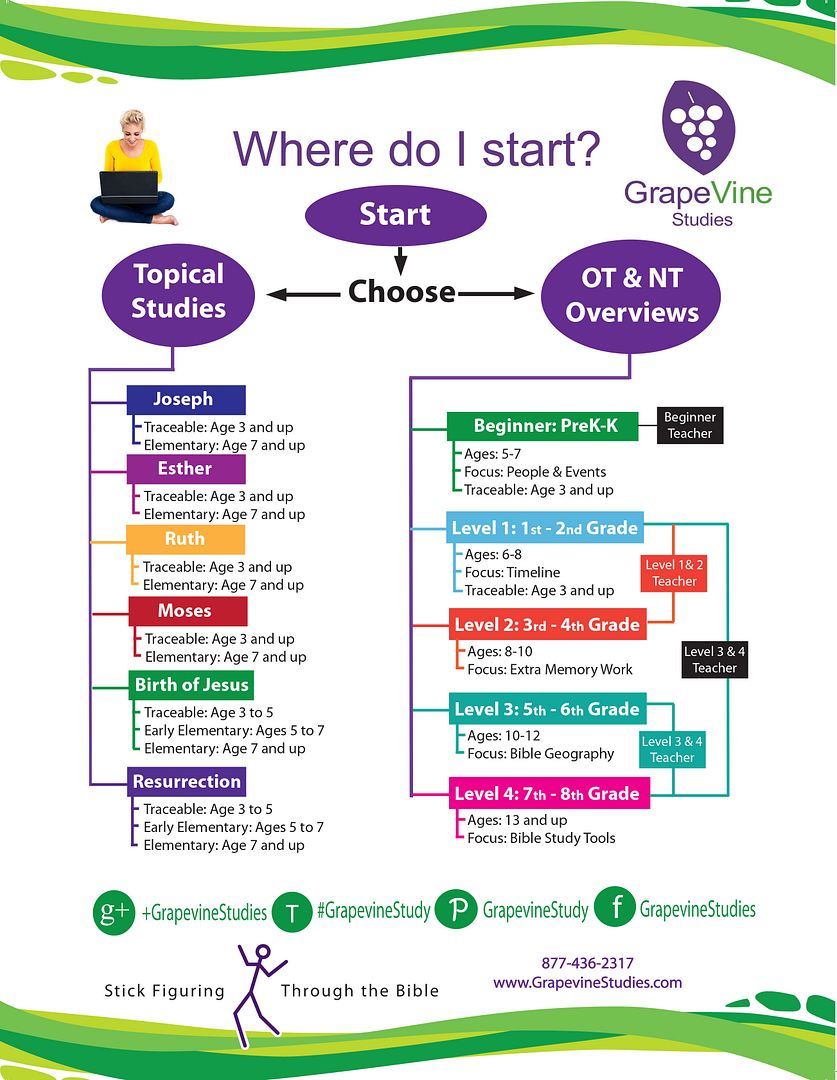 Learn About The Birth of Jesus as a Family: Our Experience
As much as I wanted to make this a complete family Bible study approach, we had people traveling that could not participate. Instead, I spent time with my younger boys. My 10th grader is out of pocket for the moment while he attends an intensive culinary arts program. And, my college aged son doesn't have time for what seems to be a waste of his precious time. (That's a whole different issue…but this mama is glad he has a firm foundation in place and attends Mass with us each week.)
While J is in kindergarten and able to do some drawing, I thought it would be less stressful for him to use the traceable pages offered for The Birth of Jesus study. I wasn't wrong in that accord as he willing traced over the different stick figures as we worked through the story. However, he then 'froze' when reaching pages that offered him the opportunity to draw on his own.
For my 7th grader, stick figure drawing is not an issue. He has the technical ability, just not the desire in his heart to revisit a very familiar part of the Bible. That's more of his own character issue as he has little use to repeat something he's already done in any subject.
Personally, I think this particular study is a fantastic option for families wanting to do something during the season of Advent as they prepare their hearts for Christmas. I just might suggest (to my husband) working through it as a WHOLE family as a Sunday activity during those few weeks. The story is familiar, but I know from experience that God's Word is living and each time I read Scripture something different speaks to me.
Do you ever use supplemental materials to help a child learn?
How have you approached history in your home to make it more engaging?
Don't just take my word for how we found this to be. Visit the GrapeVine Studies Review post on the Schoolhouse Review Crew website to see what other homeschooling parents thought about this and other self-paced courses.