I have been, or can be if you click on a link and make a purchase, compensated via a cash payment, gift, or something else of value for writing this post. Regardless, I only recommend products or services I use personally and believe will be good for my readers.
Welcome to the 77th edition of The Christian Home, a weekly Blog Magazine posted every Monday.
Each article was submitted by various Christian Blog Authors. Enjoy the articles submitted for this week's issue. Don't forget to leave a comment here about your favorite article and give the author some comment love on their blog!
Gardening and Flowers
Featured Columnist
– Briana shares Garden Chat over at I Can't Decide. She has lovely photos from her garden to share this week as well as reflection upon what's left to do during the growing season.
Homekeeping
Featured Columnist
–
Karri presents Are you ready for Fall? – Here's my Fall cleaning list over at
My Life's a Treasure
. I should make my own list, but am fearful that I'd be overwhelmed. Thank you Karri for sharing your homekeeping goals for the fall.
Health and Fitness Check-in
Featured Columnist
–
Annie Kate presents Fit Mommy Friday ~ An Easy Week posted at Tea Time with Annie Kate. She had a slower week on the exercise front as she battled a cold. However, she still made many of her goals for the week.
Hospitality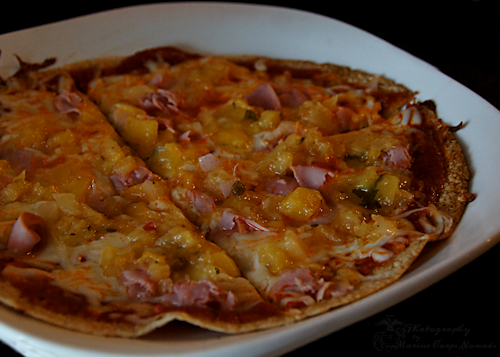 Featured Columnist
–
Heather shares Easy Gluten Free Hawaiian Pizza over at Marine Corps Nomads. Hawaiian pizza is one of my favorite combinations and hers looks wonderful.
Movies and Music
Parenting
Featured Columnist – CrazyMom from Ramblings at the Crazy House will be back soon.
Modest fashion
Featured Columnist – Caroline from The Modest Mom blog will be back soon.
Design and Decorate
The Godly Home
Home Business