I have been, or can be if you click on a link and make a purchase, compensated via a cash payment, gift, or something else of value for writing this post. Regardless, I only recommend products or services I use personally and believe will be good for my readers.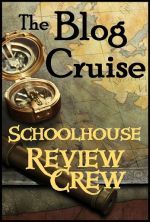 I can hardly believe that my eldest son is now in 10th grade. This past year had us both learning the ropes of how homeschooling for high school is different from the elementary and middle school years.
Last Fall, I wrote about Navigating New Waters (Homeschooling High School!)
He made it through the school year for 9th grade, but dragged his feet on finishing work with his final grades being submitted during the first week of August. As laid back as I can be, this had my insides tightly wound as I really wanted the school year finished by early June. It also meant that he only had a short (3 week) break from school before we started back in full force.
As I suspected, being a homeschool parent of a high school student adds on an entirely different layer of stress to your life. As their parent, you want them to be successful. However, you also want them to step up and take responsibility for their life and decisions they make. P really pushed the envelope this past year waiting until the last minute before I turned the remaining assignments to zeros for calculating out his final grades.
After years of just picking back up where we left off or just ending without finishing my original plans, we are finding that the expectations are greater and you need to actually do what you set out to accomplish. In our case, this is doubly so since we go through a charter school program with submitted individual learning plans that need to be done. Can we opt to skip a few chapters from his science book? Absolutely! But, we can't just decide we're tired of the subject and issue a grade without finishing either the expected time for the credit (180 hours for 1 full year course or 90 hours for a half credit.)
Here's a glimpse of his course load for this school year:
Geometry (we're using Math U See and ALEKS)
Biology (Kolbe's lesson plans using secular text by Levine and Miller)
American History (Sonlight Core 100)
American Literature (Sonlight Core 100; U.S. History-Based Writing Lessons; supplemental books)
Theology (using Kolbe's 10th grade lesson plans: Mass, the Sacraments and Prayer & Church History I)
Academic Decathalon (course title still up in the air for this in depth study with Russia as the theme)
Physical Education (P wants to do P90X Deluxe this winter for the main part of it.)
As he is motivated about a summertime learning opportunity that requires Algebra II for entry, he is seriously pushing to do TWO math classes. We are also hoping to continue Spanish studies as he got 7 lessons under his belt this summer with Homeschool Spanish Academy.
We jumped into this school year without my having as much time to plan as I wanted. And, P is not functioning as independently as I expect him to do. I see a conference coming up with the 'principal' in attendance to lay out in no uncertain terms what is expected of our high school student and the repercussions for not meeting those expectations. It's a little hard for me to get that aspect of our homeschool laid out when the principal is unavailable for that conference.
He also knows that how he does this year determines how we'll approach the future. Another year of giving me more grey hair means we'll be looking again at distance learning options where he's fully accountable to someone besides Mom.
Check out what other Schoolhouse Review Crew members have to say about homeschooling high school.
If you are homeschooling a high school student, how do you approach things and do you feel that it tries you in ways you didn't anticipate?