I have been, or can be if you click on a link and make a purchase, compensated via a cash payment, gift, or something else of value for writing this post. Regardless, I only recommend products or services I use personally and believe will be good for my readers.
Welcome to the 72nd edition of The Christian Home, a weekly Blog Magazine posted every Monday. Each article was submitted by various Christian Blog Authors.
There are some wonderful articles submitted for this issue. I hope you will enjoy them.
Design and Decorate
Featured Columnist
Deanna presents Decorating On The Prairie: Update On The Small Bedroom over at
Home Haven Ministry
. I love all the photos she included to show the process.
Parenting
Featured Columnist – CrazyMom provides A Fun Way to Get the Kiddos to Help 🙂 over at Ramblings at the Crazy House. I so need this today as getting the boys to do anything resembling work just isn't happening at the moment.
Gardening and Flowers
Featured Columnist
–
Briana shares Albuquerque Garden in July over at
I Can't Decide
.
I love seeing her photos and such a different style of vegetation compared to what we have up here.
Homekeeping
Featured Columnist
–
Karri shares Top 5 Books for Organizing Your Home & Family over at
My Life's a Treasure
. I love to find new resources to help me get organized and admit I haven't seen some of the titles on Karri's list. That clutter diet book and I might need to make a date soon!
Modest fashion
Featured Columnist – Caroline from The Modest Mom blog is back with another Modest Monday and a Link Up. I have shied away from long dresses, but this one is so cute I just might reconsider after I find a new 'set point' for weight.
Health and Fitness Check-in
Featured Columnist
–
Annie Kate presents Fit Mommy Friday: A Busy Week posted at Tea Time with Annie Kate. She mentions a fitness key that I completely agree with ~ focus on ONE thing at a time. Overwhelming yourself with too many drastic changes could result in tossing in the towel down the line.
Laura O in AK shares the second in a series about personal health with
Why You Shouldn't Ignore Your Health, Part 2 of a Cautionary Tale
at Day by Day in Our World.
Hospitality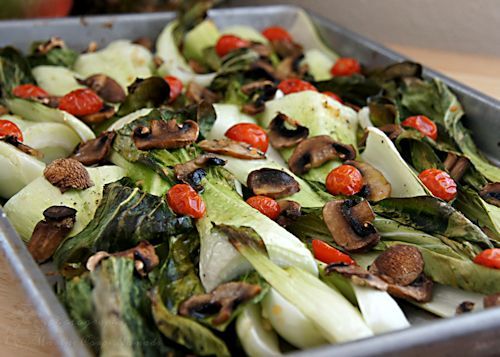 Featured Columnist
–Heather shares Roasted Baby Bok Choy over at

Marine Corps Nomads

. I only seem to think of Chinese stir-fry when I consider bok choy and this dish looks like a great way to add that particular vegetable into your diet.
Movies and Music
Featured Columnist
–
Laura O in AK from
Day Day in Our World
will be back next week with another movie to share.
Gentle Humor
Featured Columnist – Lisa from The Army Chaps Wife will be back soon.
Home Business
The Godly Home
It is with a sad heart that I pull Mrs. White's name from the Finance Column. She is stepping back from the world of blogging for now. I will miss her wonderful posts over at The Legacy of Home and really enjoyed her take on household finances.
I am looking for a featured columnist and/or submissions for the Finance and Young Adult Columns. The young adult columnist needs to be an established teen or young adult blogger.
Thank you so much for reading! To submit your work for consideration, or to find out more about The Christian Home magazine, just visit the
about page
.
As the carnival site is acting wacky, submissions can be email directly to me at daybydayinourworld at gmail dot com or via the contact form on this blog.
While we have featured columnists for many of the columns,

any Christian author

can submit for inclusion in the magazine in all of the different columns.