I have been, or can be if you click on a link and make a purchase, compensated via a cash payment, gift, or something else of value for writing this post. Regardless, I only recommend products or services I use personally and believe will be good for my readers.
Thanks to Tea Forte sending me a Steeping Tea Pitcher Set with 5 Iced Tea Infusers to review. Links in the post are affiliate ones.
When I think of a beverage to enjoy on a summer afternoon, iced tea immediately comes to mind. I've gone the sun tea route when I lived in a super sunny location. But, since moving to Alaska (where the sun goes into hiding more often than I'd care to admit), I have resorted to brewing a strong cup of tea and then pouring over ice.
Tea Forte's Tea Over Ice Brewing Pitcher works on the same premise, only with more style and producing enough for me to share with a friend. I'd gladly set this on the table to 'work' while visiting with a friend.
The brewing pitcher system is made from heat-resistant glass and has a lid for when you are steeping the tea in the upper vessel.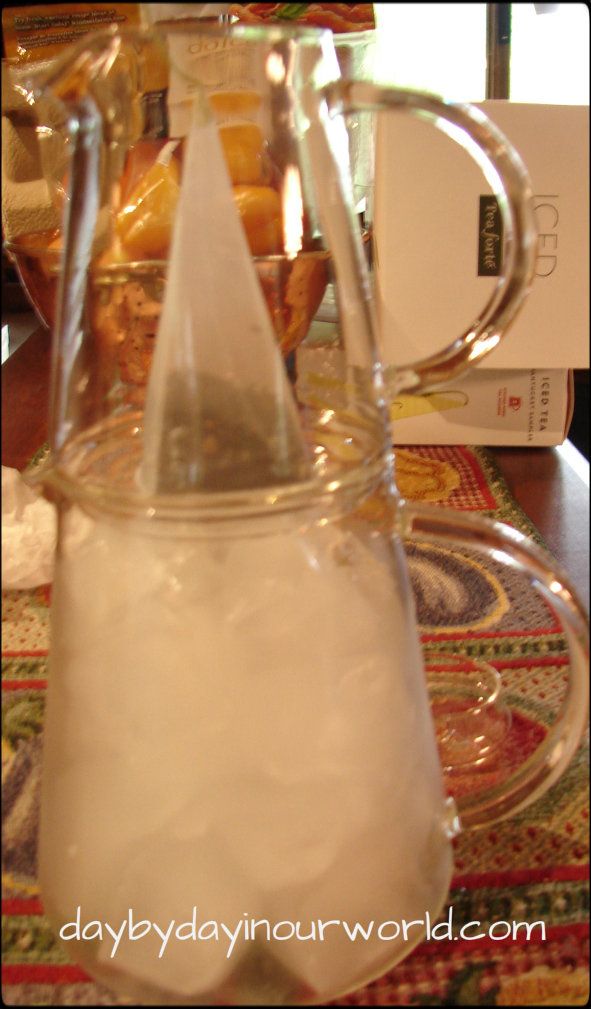 Each tea infuser is individually packaged and almost looks like a work of art with the cute little leaf at the top.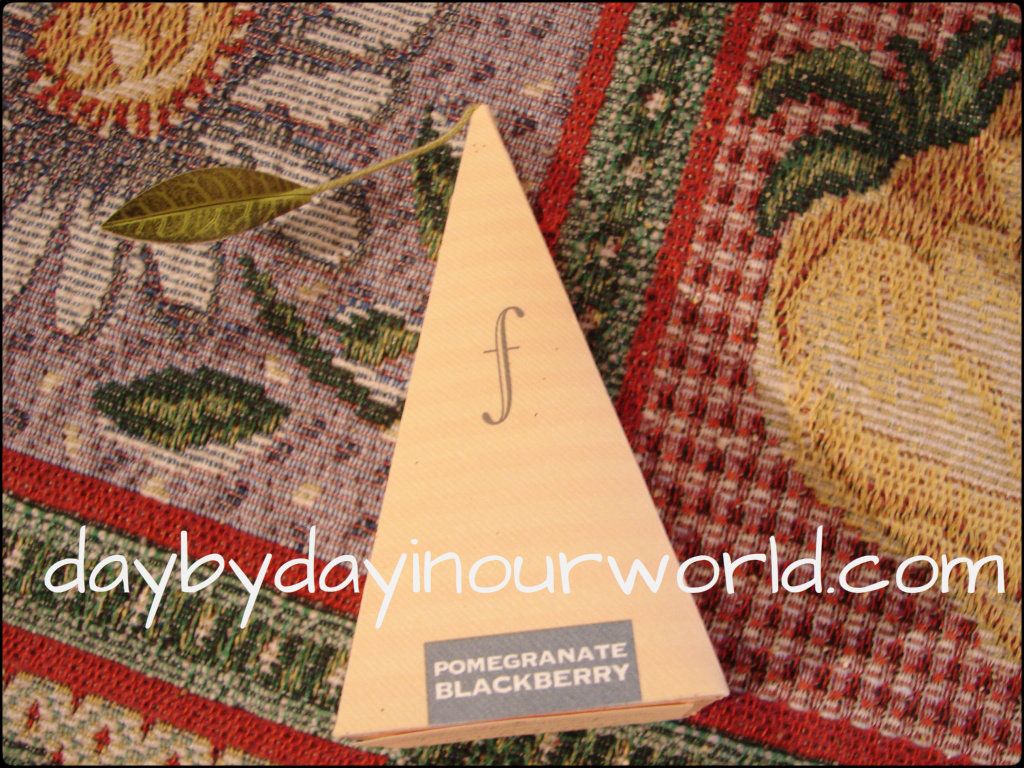 Simple Steps for Perfect Iced Tea Using the Tea Over Ice Brewing Pitcher
1 ~ Pour Boiling Water over the infuser placed in the upper vessel.
2~ Steep for 3 to 5 minutes so you have a strong tea.
3~ Pour the tea over ice in the lower vessel.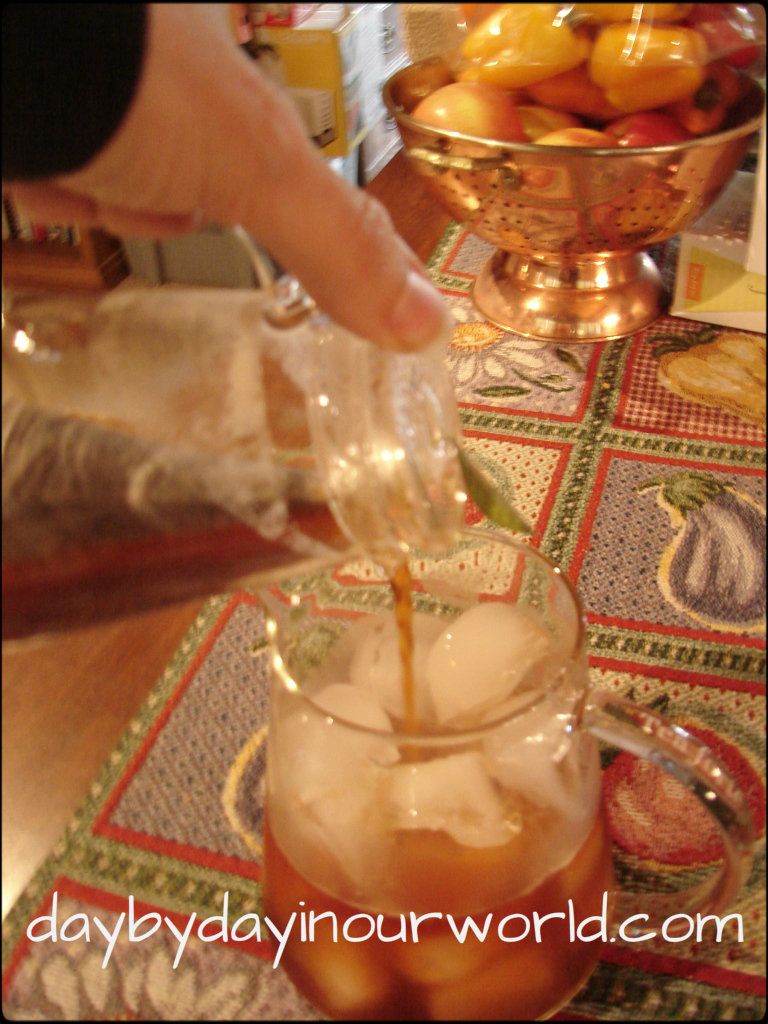 4 ~ Stir a bit and then pour into a cup to enjoy!
Tea Forte sells infusers r
eady to go into the brewing pitcher with a choice of 5 different flavors. The ceylon gold and pomegranate blackberry are both black teas, the raspberry nectar is an herbal tea, and the lavender citrus and white ginger pear are both white teas.
The sampler pack I was sent for the review contained one of each flavor. The first one we tried was the pomegranate blackberry. It smells fantastic but needed a bit of sweetening for me to fully enjoy drinking it. However, I should add that I usually find that I prefer some sweetness in my iced teas anyways.
You also have the option of using an iced loose tea infuser to brew up your favorite loose tea blends.
Tea Over Ice Brewing Pitcher would make a wonderful treat for yourself or maybe a nifty gift for another tea lover in your life. I totally love mine and plan to order the iced loose tea infuser so I can find my favorite tea and make it iced easily.
Disclaimer ~ I was sent the products reviewed in this post to facilitate a review. No monetary compensation occurred and all opinions are my own.