I have been, or can be if you click on a link and make a purchase, compensated via a cash payment, gift, or something else of value for writing this post. Regardless, I only recommend products or services I use personally and believe will be good for my readers.
Over the years, we have used a textbook for the spine of our social studies endeavors. While my personal preference would be for a more unit study approach in all things, I have found that the structure provided by a textbook can be nice. This is especially true for us in our current environment with required reporting back to the school district (as it's sometimes easier to be mostly following a traditional scope and sequence.)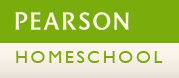 Pearson has been around for years providing materials in a brick and mortar school setting. They've expanded for the homeschool market with product lines that supply their products in a more economical fashion for the homeschooler on a budget.
The Topics Covered:

1-Geography of the United States

2-Americans and Their History

3-Government in the United States

4-The Nation's Economy

5-Regions: The Northeast

6-Regions: The Southeast

7-Regions: The Midwest

8-Regions: The Southwest

9-Regions: The West
My Thoughts ~
I have to admit that I was a bit surprised at the small 'footprint' of the homeschool package at first. These new homeschool bundles have an interactive worktext for the student, myStory Video on DVD-ROM, a parent guide (pamphlet) and the Teacher Resource Library on DVD-ROM, including the teacher guide and other resources for the student.
The worktext style is very agreeable to students who do not like having to transfer their answers to a notebook or other method of recording. D has fought me on writing answers in a notebook for some of his other subjects (including last year's social studies with a hardbound textbook.) As a homeschool parent, I also like the ability to draw a big arrow to the place they need to re-read when missing an answer to a question. The only downside for the worktext format is that you consume the book and will need to order a new one for the next child.
I was a bit resistant to having the teacher guide in printed format rather than electronic. While I would be able to make due reading off the computer screen, I hit the point where it was easier to print the pages as I needed to prepare for working with D. I do like the selection of resources to use with the worktext as well as tests that can be used like a school setting to assess learning or even to help discern what concepts they have truly learned and what areas need to be retaught for them to stick.
As you work through the teacher guide, you will find estimated times for each lesson as well as what to present or have the student work through for that particular lesson. Most of the time, the time that is budgeted is greater than the amount of time you'll need as it was primarily written for a classroom setting. The same goes for some of the suggested activities. However, I did find the teacher guide's suggested discussion questions and corresponding answers to be helpful for getting D to dig a little deeper than he might otherwise.
One component that I really like is the inclusion of the myStory video segments to start of the study of a new chapter. D was not so sure how he would like it at first given the storybook style. But, by the end of the first segment he was asking to watch the next one. I made him wait until he'd finished the corresponding chapter, though.
Another facet of this program that builds on the idea of storytelling for learning is the myStory Book component. It seeks to engage the student in a fun way of reflecting upon concepts introduced in each chapter and then get the student writing. There is an online resource available, TikATok, that will store their responses for you to order a printed book as a memento of their learning.
Now, one area of initial disappointment for me is that the materials in the package reference online resources that are not available to purchasers of the homeschool edition. There is also references to leveled readers for each chapter that are not included in this package. They do mention in small print at the end of the parent guide that the curriculum is modified for homeschool use and will contain those references. More than likely what is not included will not truly be missed in a homeschool setting. Instead, I'm using their titles of each biography to find an alternate selection about that individual through our local library or online resources.
my World Social Studies homeschool packages will retail for $69.95 during the 2012-2013 school year and include the resources mentioned in this review. Check Pearson Homeschool's website for individual component packaging information.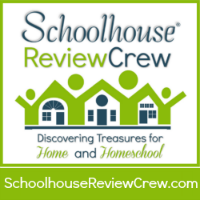 Disclaimer ~ We were sent the materials referenced in the above post to facilitate a review as a member of the Schoolhouse Review Crew. No monetary compensation occurred and all opinions are my own. You can see what other Crewmates had to say about this product and others by visiting the Schoolhouse Review Crew website.