I have been, or can be if you click on a link and make a purchase, compensated via a cash payment, gift, or something else of value for writing this post. Regardless, I only recommend products or services I use personally and believe will be good for my readers.
Although I have a backlog of travel related posts to get up here, I thought I would take a little time to share about my experience at the Paris Las Vegas. The Paris Las Vegas is part of (affiliate) Caesars Entertainment
. (They have several options in Las Vegas on the Strip including Bally's which is attached to the Paris.)
I was there for both the Type-A Vegas Mastermind Bootcamp and Affiliate Summit West. Since I'd never been to Las Vegas (outside of the airport), my roommate and I elected to stay at the hosting hotel rather than another property on the Strip.
Both Type-A and Affiliate Summit West used the conference area in the Paris which sits relatively close to Bally's. I was quite impressed with the size of the ladies restroom in that area. Public spaces often seem underserved which leads to long lines. However, I never had a long wait when I needed to avail myself of the facilities.
Walking around the main level of the Paris, you can quickly realize that they offer such a variety of services that you might never need to leave the building. Bally's is a sister establishment under the Caesar's Entertainment brand and offers a few additional options for food where you do not need to go outside. (I'll be sharing a bit more about food in future posts.) I can also see how they were recognized for their impressive recreation of a Parisian feel with details like painting the curved ceilings to be the sky and the cobblestone floors.
The room I shared is one of their regular rooms with two queen sized beds up on the 21st floor. For an extra charge, we could have been facing the Effiel Tower. I decided it just wasn't worth the cost to me as I didn't expect to be in my room for long periods of time longing for a better view.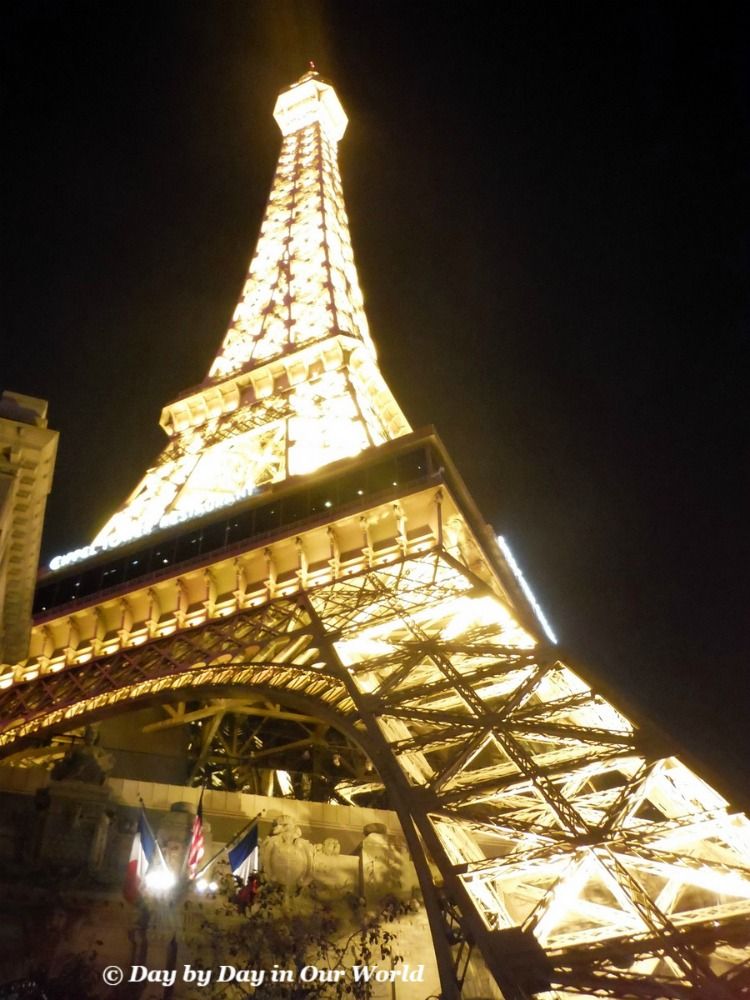 While you can see a few signs of age, the property has been well maintained. My sometimes sensitive back had no issues with the bed which is one feature that can be a deal breaker for me.
I loved how they kept things feeling European by having freestanding armoires instead of a built-in closet. This large piece of furniture also included a small personal safe that you can code yourself for valuables as well as a small refrigerator. This rather frugal traveler appreciated that feature as I could keep leftovers from dinner or pick up items to eat later without worrying about them spoiling.
The bathroom had the wonderful feature of a walk-in shower and separate tub. The sink area had ample room for more than one person to lay out their toiletries.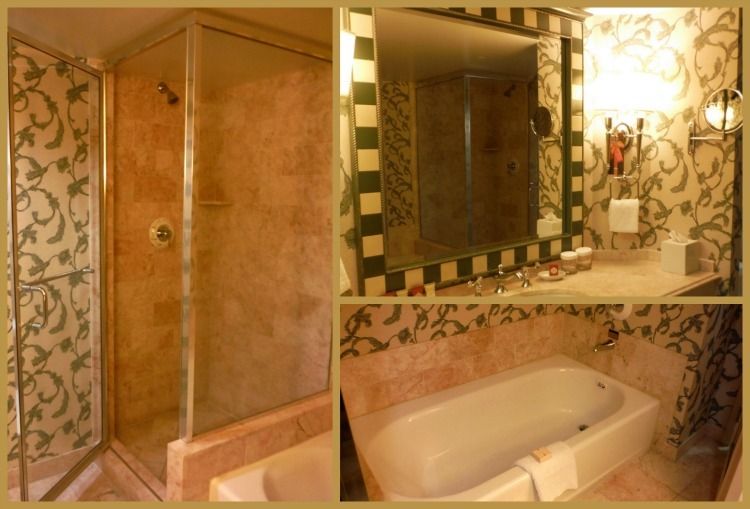 Would I recommend staying at the Paris when you find yourself in Las Vegas?
Absolutely!
However, I'd recommend looking for a time when the nightly cost is a bit lower. The conference rate was $169 which did not include the resort fee (specially priced at $20 for the conference compared to the regular $29.) By the time tax was added, it was just over $200 per night. Friends up here have been fortunate to grab rooms at just under $100 per night, which would have been more my 'speed.' (As I type, they are offering certain nights at $59 before the resort fee.)
That being said, keep in mind that you often get what you pay for which for this property includes phenomenal service as well proximity to several other establishments that can be reached quickly by foot, taxi cab or using the newer forms of transit like Uber and Lift. Both near Bally's and then on the far side of Planet Hollywood, you can find walkways which go above the strip and allow for foot traffic without fear of vehicles not seeing you.

If you cross at the Bally's walkway, you will be at the Bellagio where the famous water display is held on the half hour at night. I never seemed to get there in time for the entire show, but did get to see parts from the walkway.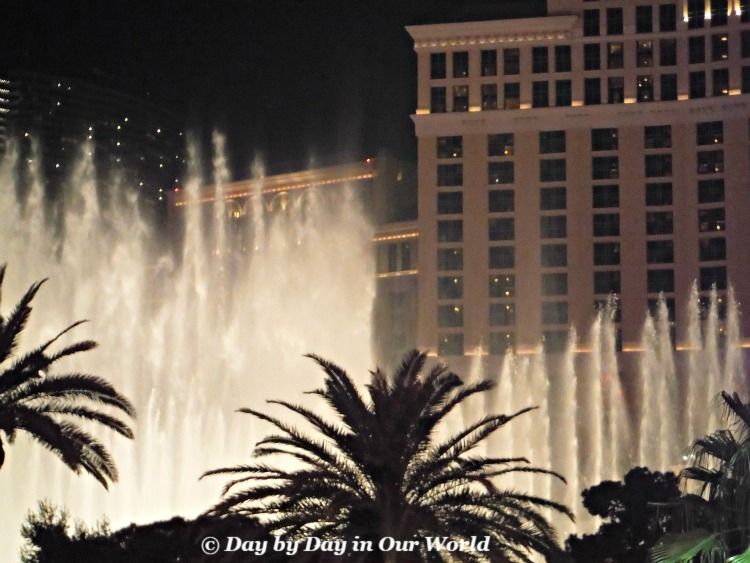 Watch my walk through the 21st floor 2 queen room at the Paris Las Vegas:
Have you visited Las Vegas or are you planning a trip there?