I have been, or can be if you click on a link and make a purchase, compensated via a cash payment, gift, or something else of value for writing this post. Regardless, I only recommend products or services I use personally and believe will be good for my readers.
Children's History and More from Carole P. Roman was made possible with copies of several titles for review as part of the Homeschool Review Crew. Direct links to the books are for Amazon and may result in this site receiving a small commission for purchases made through them. Links are to print books, although many have an option for Kindle as well as some in hardback.
We have shared about Carole P. Roman's titles in the past. She writes delightful books for emerging and beginning readers. For this particular review, we received the following titles.
Oh Susannah: It's in the Bag
Oh Susannah: Things That Go Bump
Captain No Beard The Crew Goes Coconuts!
Captain No Beard and the Aurora Borealis
If You Were Me and Lived in…the American West
Carole P. Roman's Titles for Children's History and More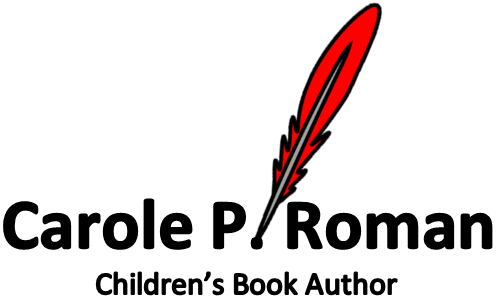 The initial books published by Ms. Roman were a fictional series, A Captain No Beard Story – The Series where kids join a young boy and his friends as they embrace imagination.
She then moved into her If You Were Me and Lived in… Cultural series. These titles give kids a glimpse of life in different countries. Bedtime Stories are cute children's books that are meant to delight and be perfect for the transition from a busy day to sleep.
Her If You Were Me and Lived in… Historical series is similar in nature to the cultural one. Only this series takes kids to different time periods and the books tend to be lengthier with more details.
Finally, she has launched new Early Chapter Reader Books – Oh Susannah series. While these can be read to your child, they are intended for early readers to read on their own.
About Carole P. Roman
With over 50 titles now written, Carole P. Roman began her career as an author from a dare her son issued. Captain No Beard was born from the imaginary game she played with her grandson.
Each of her series has been received well by educators, parents, and children. Many of them have won awards as well.
She resides on Long Island with her husband with her children and grandchildren nearby as well.
Our Thoughts on the Carole P. Roman Children's History and More Titles We Were Sent
As a parent, I find the titles to be truly delightful. My youngest, though, is starting to move out of the realm of Captain No Beard and into chapter books. That's why my requested titles included the new Oh Susannah series. The other books we were sent were "surprise" titles.
Oh Susannah series
I am thrilled that Ms. Roman is branching into chapter books. My youngest was not as enthused about this series. It isn't that he doesn't like books. Rather, he is starting to pick up his older brother's nasty attitude about the other gender.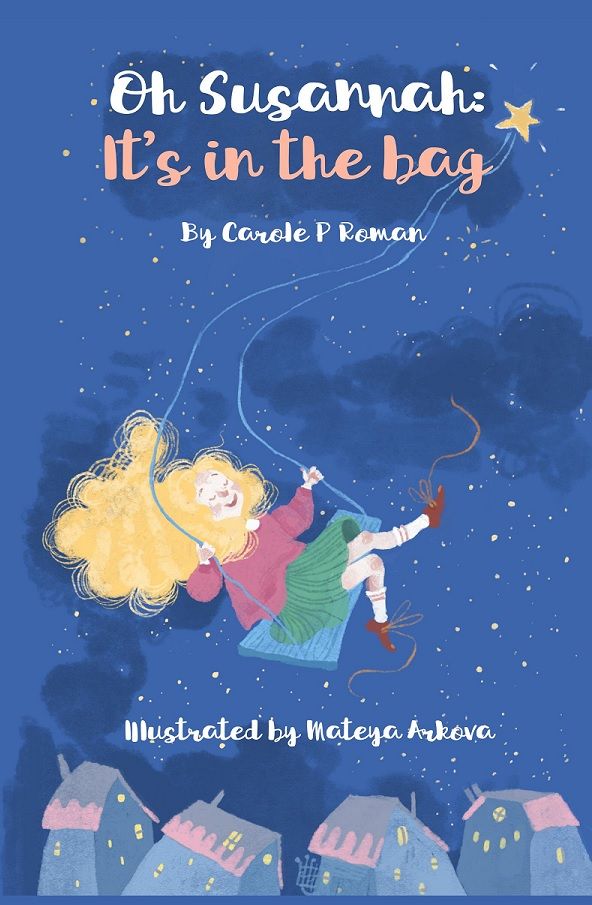 It's In the Bag is the first title of this series. You meet Susannah, a girl in the 3rd grade with a mind that wanders with a large imagination to boot. In this title, she feels unable to express her fears to busy parents or other adults. Instead, she stuffs it all into her backpack which ultimately bursts. Eventually, her parents see something is wrong and work with her to take what seems impossible to tackle and create smaller tasks to get things done.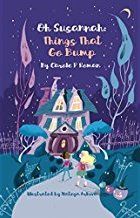 Things That Go Bump brings the reader back into Susannah's life, just after the setting of It's in the Bag. Susannah feels better prepared to tackle life's obstacles, except for one.
She's been invited to a sleepover at her best friend's house. Rather than being excited, she is terrified. This is because her friend Lola's older brother has gone on and on about their house being haunted!
In this title, Susannah not only learns how to handle fear, but that everyone has a different idea of what is scary.
While there is a whimsical cover, these books do not include illustrations inside. The typeface used is easy on the eyes and the chapters are kept quite manageable.
If You Were Me and Lived in…the American West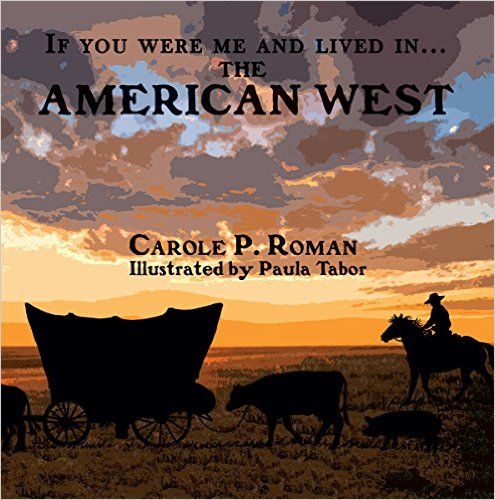 Of the different surprise titles to receive, this one was perfect!
We're in the midst of a move to Colorado. The boys and I have spent some time both last fall, this spring, and now this summer with my husband here. This IS the American West!
Like others in this particular series, you get an idea of what life was like for the pioneers who made their way west in hopes of a better life. Only, the life they lived was hard on all.
Captain No Beard Books
If you have a child who adores the idea pirates and engaging their imagination, then this is a series to check out.
As I mentioned, J is starting to age out of these books. Both titles are ones we already own.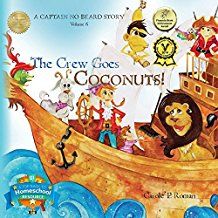 Captain No Beard The Crew Goes Coconuts!
The crew is thirsty and instead of looking for a solution together there is plenty of blame to go around.
With the crew divided, Captain No Beard must find a way to show that everyone deserves respect and that bullying is NOT okay.
Captain No Beard and the Aurora Borealis
With the course set for north to the Arctic Ocean, the Captain has his sights on stealing the Northern Lights.
Beyond wondering how he could do it, the crew recognizes that stealing is wrong.
Other Posts Featuring Carole P. Roman Titles
Captain No Beard: Stories for Youngsters Who Love Pirates
If You Were Me and Lived in… History Series
If You Were Me and Lived… Cultural Series
Have you read any of Carole P Roman's titles?
Which appeals the most to you?
Don't just take my word for how we found this to be. Visit Carole P. Roman review post on the Homeschool Review Crew website to see what other homeschooling parents thought about this book.