I have been, or can be if you click on a link and make a purchase, compensated via a cash payment, gift, or something else of value for writing this post. Regardless, I only recommend products or services I use personally and believe will be good for my readers.
We have been experiencing a new Biblical Fiction for Kids story, Imagine. . .The Great Flood by Matt Koceich. It was made possible with a copy from Barbour Publishing for review as part of the Homeschool Review Crew.
Books can be educational and they can be entertaining. Sometimes they can be both!
Imagine. . .The Great Flood by Matt Koceich is a new title in the genre of biblical fiction for kids.
About Imagine… The Great Flood
In Imagine… The Great Flood, ten-year-old Corey is lamenting his family's pending move from Galveston, Texas to Florida. He likes his home, neighborhood, friends, and school and can't see why his dad is going to uproot them to an unknown land.
He's shared his frustration and fear with his mother as they walk the family dog. But, Corey is soon transported to a different land and time following a fall which knocked him out.
When he wakes, he sees two lions hovering over him. He soon realizes they aren't going to eat him and quickly learns he is back in the time of Noah. He meets Shem who does not seem too disconcerted that Corey is from a land far away and a time in the future.
Now Corey finds himself helping Shem and Noah's other sons to bring the animals to the Ark as God commanded. But, it isn't an easy task. The Nephilim are now doing what they can to prevent Noah's family from stocking the ark with the animals. A man named Elizar, who possesses magical powers, is trying to separate Corey from Shem while also working with the Nephilim to thwart their actions. Even the villagers who laughed at Noah for building an ark are working against the family!
Through this adventure, Corey eventually learns to place his trust in God and recognize that God is with him always.
With a little over 100 pages in the book, Imagine… The Great Flood is a great choice for kids between the ages of 8 to 12.
About Matt Koceich, Author of the New Imagine Series
Matt Koceich, is both schoolteacher and missionary who lives in Texas with his family. His new Imagine series consists of Imagine… The Great Flood with the next, Imagine…The Ten Plagues, set to publish in Spring 2018.
Matt merges his love of education and the Bible in his creation of a fictional story which captures the imagination of kids. The story is written as part of an epic adventure series where kids are invited to consider what it would be like to live through monumental Biblical events. Through the stories, they learn truths that can serve them well through life.
About Barbour Publishing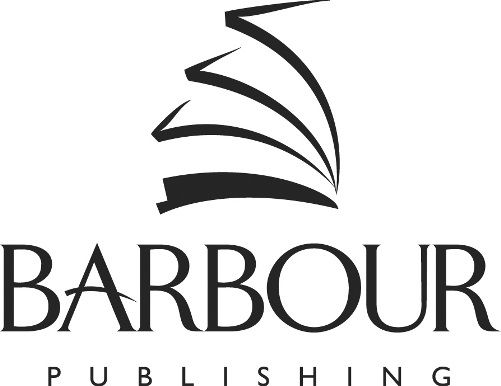 Founded initially as a clearinghouse for overstocked Christian books, Barbour Publishing has grown into a company that also publishes over 150 titles per year.
With the Bible and Jesus Christ as their cornerstones, they are proud to be providing reading options which share the message of Christ around the globe.
There are many options of titles available for adults and kids alike. Our family was blessed to have previously reviewed Diary of a Real Payne Book 1: True Story, another kids title from Barbour Publishing.
Our Thoughts on Imagine… The Great Flood
For the few days after this title entered our RV, my youngest son carried it with him constantly. Every time we left the RV, he brought it with him. He read in the car. He read in church waiting for Mass to begin. And, he read in the RV.
He was captivated.
When I asked him what he thought, he quickly shared how much he enjoys the story. He liked the characters of Corey and Shem and thinks helping load the Ark with animals would be a lot of fun.
I think his enjoyment is a merging of his love of Bible stories with fantastical situations.
My older boys (all teens) would find it a little hokey. Especially when Shem and others seem to easily accept that Corey is from a distant land in the future. But, I recognize that they are outside of the target age range for this particular series.
I find the story a great way to get kids thinking more about how it would have been during that time. And, the idea which Corey learns that God is with you through all the changes and uncertainties in your life really hits home. After all, our family is in transition between Alaska and Colorado. My youngest only knows Alaska, our church, and his best friend. Embracing your faith in God and accepting that He goes with you is important for all of us to learn.
Final Takeaway on Biblical Fiction for Kids: Imagine… The Great Flood
Overall, this is a great story for kids who like a bit of fantasy and are not upset with the merging of that style with a familiar Bible story. It is a decent length chapter book for emerging readers. Even beginning readers can benefit from reading it aloud with a parent or older sibling, ideally taking turns reading sentences or paragraphs.
Have you introduced Biblical Fiction for Kids in your home?
Would this particular story be of interest to you and your family?
Don't just take my word for how we found this to be. Visit the Barbour Publishing review post on the Homeschool Review Crew website to see what other homeschooling parents thought about this book.