I have been, or can be if you click on a link and make a purchase, compensated via a cash payment, gift, or something else of value for writing this post. Regardless, I only recommend products or services I use personally and believe will be good for my readers.

If there is one thing this frugal homeschooling mama loves, it is a product with multiple uses with the entire family over several years. That's exactly what you get with the new map sets from Homeschool in the Woods. Being able to review the Olde World Style Maps COMBO-PAK as part of the Homeschool Crew was such a blessing to our family.
Homeschool in the Woods Map Sets
The COMBO-PAK includes both the Olde World Style World Maps AND Olde World Style United States Maps sets.
I like all of her products and am incredibly impressed with the attention to detail. The maps are stunning. The interface for accessing them works well for me. You have a menu page with click buttons to see each particular map pops up in a web browser.
Along with the maps, there are also a variety of notebooking pages to compliment your studies of geography and history.

Are you doing a tour of different countries as your social studies this year?
You can use the tour brochure template to help round out the learning experience.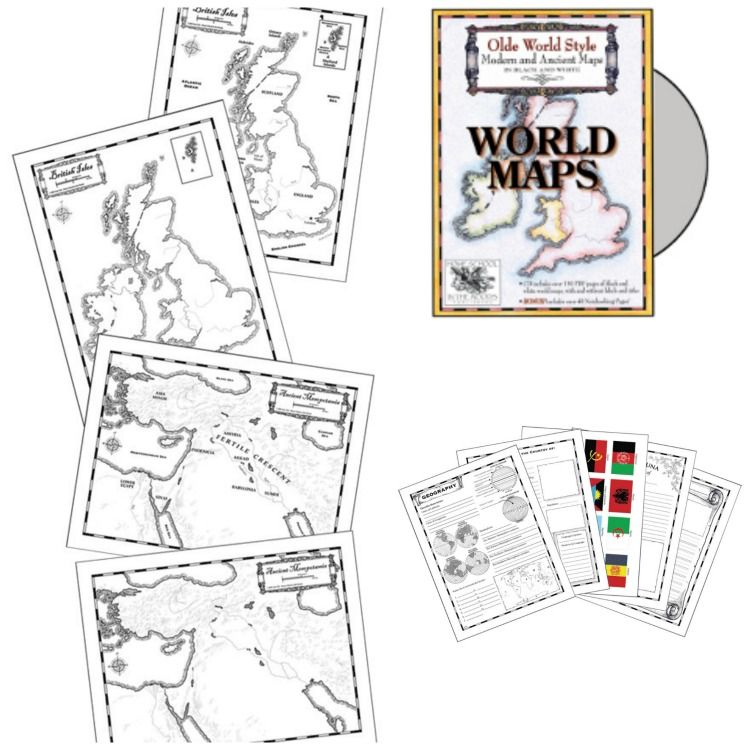 Maybe you have an elementary student that is going state by state in their studies of the United States.
Well, in addition to the state maps, there are state sheets with facts as well as symbols to color.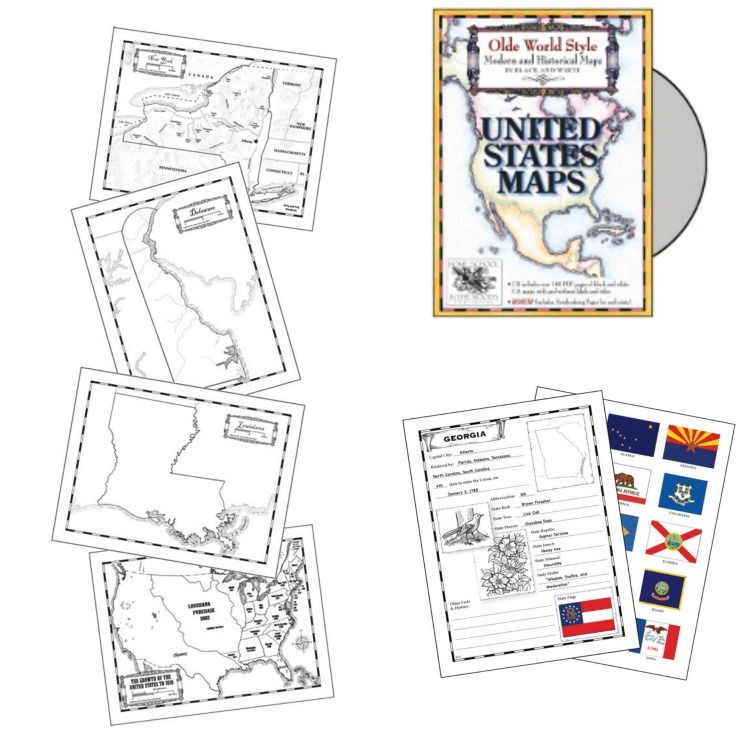 You can purchase the World and American History map sets separately or in a combo pack like we received. The combo pack offers significant savings compared to buying them separately.
If you are not certain about ordering these products, Amy has graciously included a sample pack you can download off her site. Just scroll down and look for the download sample tab. Trying (or just seeing) before buying can definitely help avoid purchasing a product that will sit unused.
Why Use Mapping in Your Homeschool?
Using Homeschool in the Woods Map Sets
Curious as to how we are using them in our house?
Well, we have two different geography fairs coming up that we'll attend and participate in. The boys have chosen to study Ireland (home of Stephen's paternal family.)
They are using not only the map with Ireland, but other notebooking pages from the World Map set to make up a display board.
Do you use maps as part of your history studies?