I have been, or can be if you click on a link and make a purchase, compensated via a cash payment, gift, or something else of value for writing this post. Regardless, I only recommend products or services I use personally and believe will be good for my readers.
Talk to anyone you know and they will probably be willing to share what their 'bugaboo' subject was in school. For some, spelling has been a thorn in their side for years with relief coming in the form of spell checker in word processing programs. For R, spelling is definitely a struggle for him and I am constantly trying to help him make things click.
Note ~ We love All About Spelling so much that we are affiliates for the program. Purchases through links may earn us a small commission for which we are quite grateful.



This school year we have switched to using All About Spelling for both R and D. The company provided me with both Level 5 and a starter kit (phonogram cd-rom, letter tiles and magnets.) I had already purchased Levels 1 through 4 for this school year. Unlike the approach we had used in the past (a workbook with different phonics and vocabulary activities), All About Spelling truly helps engage all forms of learners in the process. From the first lesson, the child is learning phonetic pronunciations of the alphabet with the eventual introduction of consonant and vowel teams. The learning of the pronunciations works two ways ~ the student has to be able to say the sound when viewing the letter or combination of letters AND be able to write the letter or combination of letters when the teacher gives the pronunciation. Any of these cards not mastered are kept for daily review until they are mastered. There are also key cards for spelling rules the student is learning in the process. Other activities (e.g. dictation of phrases and then sentences) are added to the mix as the student progresses through each level.
Along with the multi-sensory approach for the child to learn spelling, All About Spelling's teacher manual is set up to make teaching easy. Everything you need to do is laid out for you and scripted in such a way to best communicate the information to the student while not sounding strange. For those teaching children at different levels, this is a welcome feature since little prep work is required for each child.
Given R's past problems with spelling, I made the decision to start with Level 1 even if the words seemed rather easy at times. Both boys worked through that level in under 9 weeks (with spelling being done 4 times a week.) Some lessons took two or three days to work through, while others were completed in a day. Overall, they enjoy the ability to spell with tiles before writing the correct spelling onto paper. For some of the easier words, R opted to skip the tiles as he felt 'confident' he knew how to spell the word. But, there have been other occasions when the tiles really helped him with forming the word as the pressure to correctly form the letters was removed.
While R has not become a master speller, he is getting better at self-correction when a word does not look right to him. Plus, starting with 'easier' words in Level 1 has helped him build up his confidence when it comes to spelling. We are not doing any formal testing at this point, rather periodic review of random words after several lessons helps to show if something is not sticking as well as it should.
D has also been enjoying All About Spelling. He's more of a natural speller as patterns just come easier to him. Thankfully, R is not put off when D will help him with spelling some words.
P has now joined the mix by using Level 5 which was sent to us for review. While he is one of the better spellers in the house, a bit of reinforcement and learning the rules behind some spellings has been beneficial. We are still early in the book and will soon table it for current homeschool materials to be shipped ahead of us. But, I am pleased with the positive reception this alternate way of covering spelling is being received.
There are 7 levels of All About Spelling available. You can view the scope and sequence for each level as well as sample pages from the teacher guide to help you decide where your child might need to start. While you might be able to use the program with just the teacher guides, the student packs will save you a lot of time as all the cards needed are preprinted for you. Starter kits are also great time savers with the letter tiles color coded and laminated. Magnetic strip pieces added to the back of the letter tiles opens up the door for using and storing on a magnetic board. We used the tiles without the magnets for the first three weeks, but really love having them on a magnetic whiteboard now.
Sets of each level include the teacher's manual and one student material packet. Level 1 costs $29.95 while the other levels cost $39.95. Additional student material packets can be purchased for each level as well. We've made due with one set of student materials, but some might find it better for each student to have their own set of cards. The starter kit costs $26.95 or the kit components can be purchased separately.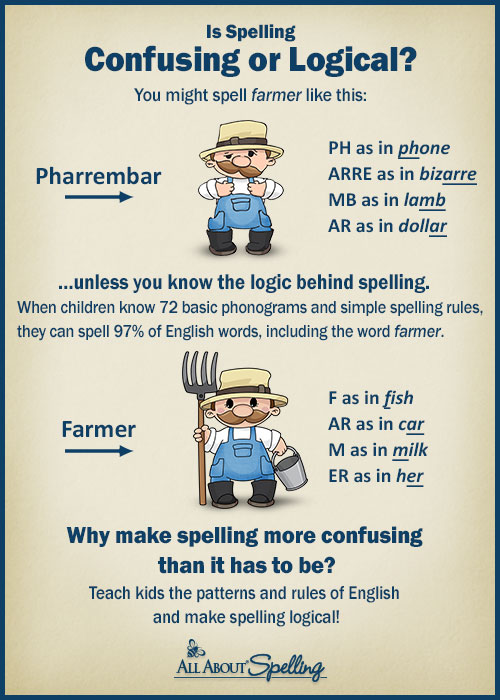 As always, you can read what other TOS Crewmates are saying on the TOS Homeschool Crew page. All About Spelling provided me with teacher guide and student packet for level 5 as well as a starter kit. No other compensation was provided to me and all opinions in this review are my own. Links in this post may be affiliate links.