I have been, or can be if you click on a link and make a purchase, compensated via a cash payment, gift, or something else of value for writing this post. Regardless, I only recommend products or services I use personally and believe will be good for my readers.
For this (almost finished!) school year, P has been studying biology. For the last few weeks, we changed gears a bit from our textbook based approach to review Science for High School's High School Biology In Your Home ($79.99 for the manual set.) I'd heard about this particular company for a while and have to admit that I was quite curious about how it would work in our home. So, having the chance to review the materials for the subject P was already studying seemed ideal timing.
About High School Biology In Your Home

Science for High School is a completely different approach to the one most educators have. Typically, you find a curriculum that consists of a textbook for the student to read, lab work for them to do and (ideally) a teacher's manual that gives you answers even the non-scientist educator can understand to gauge how your student is doing. With Science for High School's programs, you are given a guide of which topics the student needs to learn about and the student engages in research from multiple sources to find the answers to questions targeting what they should be learning. The teacher is provided with suggested answers to then evaluate what the student's research has provided them. Like other programs, labs are integrated into the coursework.
Check out what topics are covered in the High School Biology Course:
Our Thoughts on High School Biology In Your Home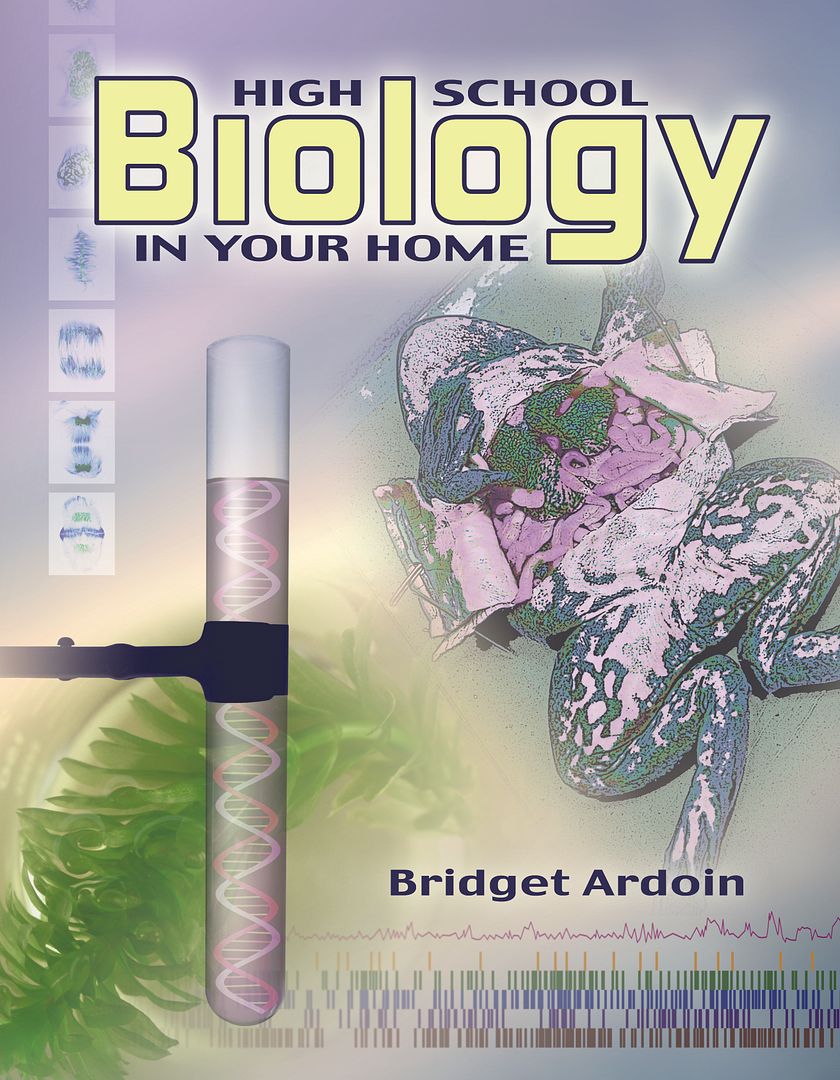 I have to start by saying that the scientist in me (yep, I've got 2 different science degrees) really LOVES the research aspect of this program. Not only is it forcing encouraging the student to dig deep and find multiple sources of information as they take ownership of their education, it is also written so that the homeschool parent without a slant for science can implement it into the home.
As we were through most of the school year using our textbook program, I looked at matching the remaining chapters of his text with the weekly topics for High School Biology In Your Home . It turns out that the study of organ systems and the human body is at the end of his text which corresponded to the beginning of the High School Biology In Your Home program. There was not a one to one correlation of material between the programs. If anything, I found that High School Biology In Your Home spends more time on this material than his textbook does. So, some of the textbook chapters condensed 2 or 3 weeks of work as presented in the High School Biology In Your Home program.
To not overwhelm him too much, I elected to choose a subset of questions from the topics for him to research and answer. I was really eager to see how he'd respond to the different approach in learning.
Sadly, this program did not agree with my 10th grader.
If anything, switching gears from our "answer these questions at the back of your chapter and do these activities" approach to learning science emphasized how my teen is more into the quickest way to get it done approach. This approach does not fair well when you have to spend time hunting down the information. In our house, it lead to complaints and shutting down of effort. While some complaints were almost valid (internet is restricted and we couldn't spend hours at the library), there was still opportunity and more than just his textbook in our house for resources.
I also discovered that we need to spend more time on how to research subject matter beyond typing in a query on Google or relying on a single textbook for your answers. Alongside that is a relearning of what constitutes a complete answer as his minimalist approach extends to the favored partial sentence approach to work.
Although this proved to be too big of a change for him during the school year, I still believe this approach is both valid and will work for many homeschool families. The student does have to assume more accountability for their education as they are the one setting the pace and delving into the different resources needed to find a respectable answer to the questions posed. This skill is incredibly important for future success as most college professors will not hold your hand and help you learn. For that matter, I had a high school science teacher once tell me "you're a smart girl, go figure it out on your own" when I approached him with a question.