I have been, or can be if you click on a link and make a purchase, compensated via a cash payment, gift, or something else of value for writing this post. Regardless, I only recommend products or services I use personally and believe will be good for my readers.
This month saw my third born son enter the realm of the teenage years. It seems like just yesterday that he was born, then toddling around climbing everything in sight.
When I was asked to participate in a campaign with Yoplait Go Big to write a letter to one of my teen sons, I knew it was something I had to do. It is far too easy to get bogged down in the daily grind, especially when homeschooling them. Instead of seeing all the wonderful things they can do and what incredible people they are becoming, you can get tunnel vision and only see the things that drive you a bit crazy.
A Letter To My Amazing Son as He Becomes A Teenager
Dear D,
Now that you are a teenager, I wanted to share all that you do to bring joy to my heart.
I can hardly believe it was a little over 13 years since you entered this family. While things have not always been 'fun', they are all memories I will treasure.
Watching you blossom into a young man is such a blessing for me.
I love to watch you help your younger brother learn new things. Or, taking the time to play with him. When you set your mind to it, you are a patient teacher and a vigilant protector. He looks up to all of you and enjoys having your attention.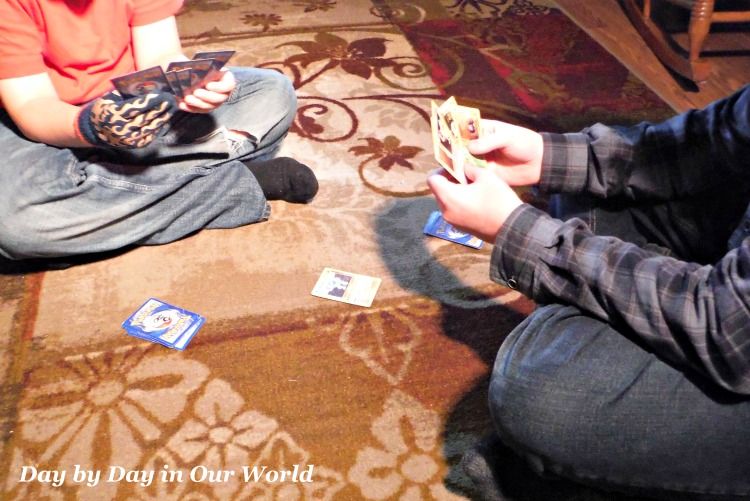 I am also proud to see you learn to love music. Through your time in 6th-grade band with the clarinet into last year's adventures in learning the saxophone, I can see the joy and satisfaction in your face when you play.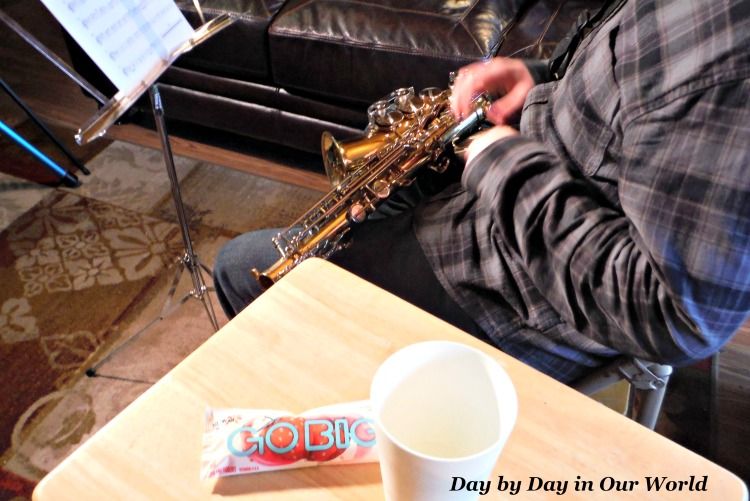 I hope that playing an instrument – or three! – continues to bring joy to you like my own lifetime love of the piano has for me. Music is soothing for the soul and a great way to express emotions.
There are still several years of life at home until you graduate from high school. I am happy to spend time with you as your mother and guide in the adventure of learning. I enjoy watching you grow into a caring young man and can't wait to see what happens when you are ready to leave the nest.
Love,
Mom
Yoplait Go Big: Helping Fuel Your Teen or Tween
As a mom to 4 growing boys, three who are now teens, I know how important good nutrition is. This includes the need for an afternoon snack to keep them going. After hours of school, the time when they are doing homework or extra-curricular activities often requires a good boost of energy.
Go Big is a new, large yogurt pouch designed specifically with teens in mind. Made with real fruit and the right level of sweetness, Go Big makes for a great snack option. This product even has an easy grip and tear UP design to get it open and then into your teen's stomach.
I found some at a nearby Walmart store and hear that it will be landing soon in our local Fred Meyer.

A Letter To My Amazing Son as He Becomes A Teenager Video
You can see one of the things my 13-year old son has helped teach his younger brother as well as a snippet of him playing the saxophone in this video I made.
I bet your teen is amazing too. Why not let Go Big spotlight that amazingness?
For a chance to win the spotlight for your teen, go to the Go Big Facebook page and share how your teen inspires you. Go Big will select three teens with amazing stories and give them a platform to show the world! For more information, full contest rules can be found on the Go Big Facebook Page.
What are some of the things that make your teen or tween amazing?
Would they enjoy having the new Yoplait Go Big for a snack?