I have been, or can be if you click on a link and make a purchase, compensated via a cash payment, gift, or something else of value for writing this post. Regardless, I only recommend products or services I use personally and believe will be good for my readers.
This post, Learn About the Past with New History Books for Children, is brought to you by Carole P. Roman and Awaywegomedia.com. Affiliate links to Amazon are in the post for your convenience. And, all options are my own.
Several years ago, we were introduced to Carole P. Roman. The boys have thoroughly enjoyed her cultural/geography series as well as the pirate one. I was excited to hear that she had branched into history ones now.
About the new History Books for Children by Carole P. Roman
Like her cultural/geography series, these history books are all written from the approach of what a child would experience if they learned during a particular time.
What types of things are covered?
The books walk you through daily life. The types of homes people lived in, what they ate, clothes they wore, their faith (as some were Christian and some were not!), and many other topics. The walk through daily life includes differences in the seasons, too.
As there are often terms which are unfamiliar to children, Ms. Roman has included a glossary at the end of each book. This provides both the pronunciation and meaning of each term.
Another feature of these titles is a list of key figures from that particular time period. In some of the books, like the Viking Europe one we received, there is an inclusion of major gods the people worshiped.
Take a Look at the New History Books by Carole P. Roman
For our review, we received the following titles:
If You Were Me and Lived in…the Middle Ages (An Introduction to Civilizations Throughout Time) (Volume 6)
Covering the time period from late 400s to the early 1400s, the Middle Ages is known for the feudal systems which began after the Roman Empire fell apart. If you were lucky to be born into the ruler of a fiefdom, then you lived in the keep of the castle. You may have siblings from other mothers as your father remarried after his previous wife died, either from childbirth or an illness. Peasants worked the land, but all were in service to their lord.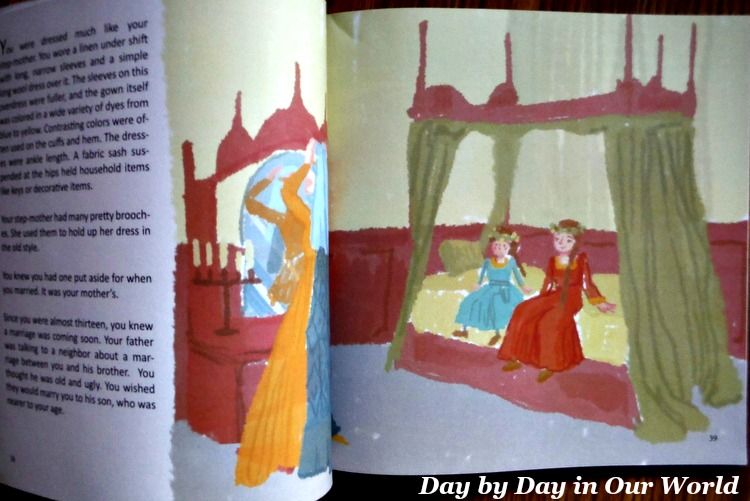 The Church (Catholic) was a major part of life. Formal education was reserved for the men, but noble women would learn to read from their mothers. Given the dangerous nature of the roads, travel did not happen often for women.. When they did travel, they road in a carriage.
If You Were Me and Lived in…Viking Europe
This book has you entering a rustic world where the Norse gods are a cornerstone in society. Elders were respected. And, some Vikings traveled the waters in search of lands to conquer and pillage.
Rather than focus on the Vikings going to foreign lands, this title puts the spotlight on village life on the coast of Norway. Farming was a key industry with some Vikings taking on ship building.
If You Were Me and Lived in…Renaissance Italy (An Introduction to Civilizations Throughout Time) (Volume 2)
In this title, you visit Florence, Italy, one of the city-states at the time and a hotbed of creativity. The rise of merchants in society occurred along with a flurry of artistic life. The famous people of the time have their actual portraits included for you to see.
If You Were Me and Lived in…Colonial America (An Introduction to Civilizations Throughout Time) (Volume 4)
Of the 4 titles we received, this is the easiest for a beginning reader to enjoy. You learn why the pilgrims left for this new land (religious persecution) and how difficult it was when they reached America.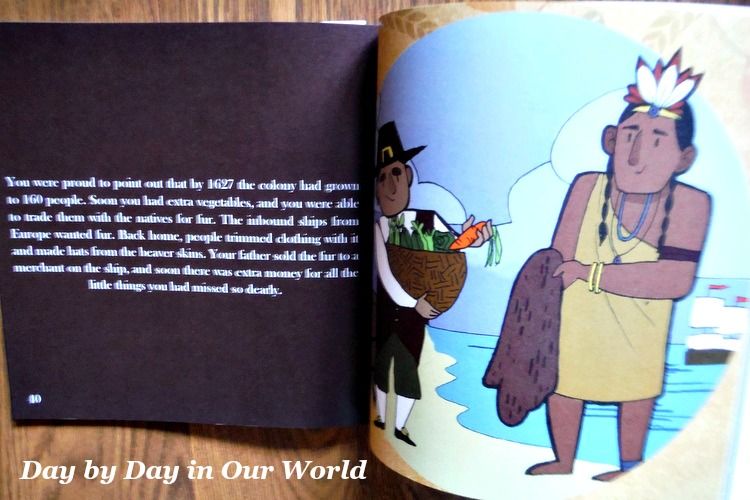 For a child in the United States, this title will have many familiar topics including Thanksgiving.
Other titles available now include If You Were Me and Lived in…Ancient Greece (An Introduction to Civilizations Throughout Time) (Volume 1), If You Were Me and Lived in… Elizabethan England (An Introduction to Civilizations Throughout Time) (Volume 3), If You Were Me and Lived in…Ancient China: The Han Dynasty and If You Were Me and Lived in…the American West (Volume 7).
Our Experience Using these History Books in our Home
As I expected, these titles are a hit in our house.
A few of these are thicker than the others which meant we read through them over several days instead of in one sitting. When used as part of a social studies curriculum plan, I think the multi-day reading approach works better. There is SO much information packed into the pages that I found my youngest son needed time to digest what he'd hear.
Unlike a more textbook approach, these titles are more engaging for my boys and something we are more than willing to read over again. And again. The Colonial American title is written for most elementary students to read themselves. My youngest had an easier time reading more than a paragraph in this title than the others. For those, we alternated his reading some followed by me. Or, a big brother read aloud for us to all enjoy.
Ms. Roman has a few study guides on her blog which can help you get started integrating these titles in your homeschool. Some fit with her geography series and some are for this new history book series. Not all titles are included, though. While she calls them worksheets, they are really a list of discussion questions to help you assess learning and possibly dive a little deeper into study of the time period.
Have you used short history books like these as part of a learning plan?
Would these books appeal to your children?

Don't just take my word for how we found this to be. Visit the Carole P. Roman post on the Homeschool Review Crew website to see what other homeschooling parents thought about this title and other grade level ones.