I have been recharging my homeschool mom bank with God Schooling a Kingdom Files approach for the Christian Parent from Barbour Publishing. We were provided with 2 titles for review as part of the Homeschool Review Crew. All opinions are our own.
Kingdom Files: Who Was Series Bible Stories
The Bible is filled with the stories of many different people. With so much to learn from their lives, it can be a challenge to discover ways to teach your children about some of them.
The Kingdom Files helps you do just that. This is a Bible-Based biographical series written for kids ages 8 to 12. Currently, there are 6 Kingdom Files books covering Jesus, Daniel, David, Esther, Jonah and Mary, Mother of God.
This series has books laid out with a common 3 part format.
FACT FILE:
This 2-page spread gives you an overview of the Biblical person. This includes basics like their name, occupation, and hometown. It also includes the years active (in the Bible, not necessarily from birth to death), their Kingdom work (task), a timeline of their work, and some key stats.
ACTION FILE:
Here is where your child reads about the person and their work for God's kingdom in a kid-friendly narrative.
The section is where the bulk of the book is found. It is divided into chapters with "Clues" boxes sprinkled throughout. Those clues are meant to help keep a focus on how you can apply what is being learned to your own life.
POWER FILE:
Here is where you will find key takeaways from the featured Biblical character. Along with a bit about the key takeaways, there is also an associated memory verse from the Bible.
Beyond the books, you can also find games and educator resources on the Kingdom Files website.
About Barbour Publishing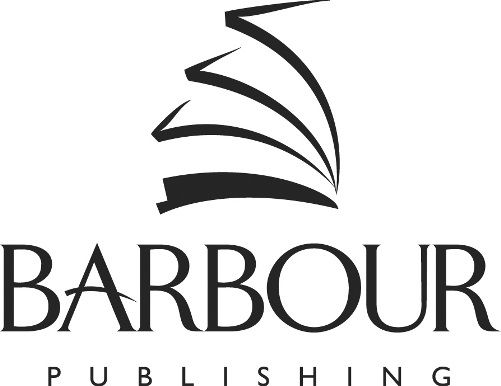 Founded initially as a clearinghouse for overstocked Christian books, Barbour Publishing has grown into a company that also publishes over 150 titles per year.
With the Bible and Jesus Christ as their cornerstones, they are proud to be providing reading options which share the message of Christ around the globe.
There are many options of titles available for adults and kids alike. Our family was blessed to have previously reviewed 2 other kids titles from Barbour Publishing: Diary of a Real Payne Book 1: True Story and Imagine. ..The Great Flood by Matt Koceich.
Our Thoughts on Kingdom Files: Who Was Series Bible Stories
My boys have all gone through a phase where they wanted to read straight from the Bible. However, having a resource that helps your child dig deeper is fabulous.
For this review, we were provided with 2 different titles from the Kingdom Files series. One from the Old Testament and one from the New Testament.
Who Was Jonah? presents the story of the prophet famous among kids for spending time in the belly of a 'whale.' This story helps you to see that while Jonah originally said 'no' to God, he could not escape doing what he was called to do. Jonah's story is one that reminds us how God can and will work through imperfect people.
Who Was Mary, Mother of Jesus? brings to life a woman who embraced her role in God's Kingdom with grace. Something that I had not considered too much when it came to Mary's life is how she is a wonderful example of God meeting your needs. We just need to be open to his blessings in our lives.
Final Takeaway on Kingdom Files
Overall, these have been a great way to incorporate a slightly deeper look at both Jonah and Mary. The books are quick to read. They provide the opportunity to discuss how God can work in our own lives.
Are narrative stories appealing to your children when it comes to biographical figures?
How have you approached learning application of Bible stories with your family?
Don't just take my word for how we found this to be. Visit the Barbour Publishing post on the Homeschool Review Crew website to see what other homeschooling parents thought about this resource.