I have been, or can be if you click on a link and make a purchase, compensated via a cash payment, gift, or something else of value for writing this post. Regardless, I only recommend products or services I use personally and believe will be good for my readers.
Affiliate links are used in this post. High School Science for Homeschoolers: Physics 101, was made possible with a copy of Physics 101 from The 101 Series for review as part of the Homeschool Review Crew.
When you mention high school science in a room of homeschool parents, I can practically guarantee there will be an audible groan.
Not everyone is comfortable with teaching this subject area. Whether it is something you never mastered in school or a subject you never want to see again, science can be a sticky point. Some kids have even lost their sense of wonder about God's creation through the study of science. Instead, it becomes their own subject of dread.
Today, I get to share with you about a program that removes the burden of teaching your child the material. And, they might even like it!
About Physics 101 for High School Science
Physics 101 is one of three programs from The 101 series. The others are Chemistry 101 and Biology 101.


Wes Olson is a veteran filmmaker as well as a homeschool dad. Using a script carefully put together by real scientists, he walks the viewer through the material. The objective for their productions is to "provide easy to use, understandable and visually rich highschool-level homeschool curriculum."
For physics, the student is
learning about the principles and laws which drive the natural world
. The material is
always presented with an eye towards God as Creator
.
Each of the topics is a separate video segment ranging in length from 20 to 45 minutes.
On one of the discs, you will find a printable guidebook showing how to make this program a one-year high school class as well as quizzes.
The accreditation handbook lays everything out for each unit in checklist fashion. Beyond watching the segment (twice), the student spends time answering discussion questions found in the guidebook, researching particular topics, conducting labs, and ultimately taking a quiz to assess knowledge. That checklist also marks an estimated amount of time spent per activity.
Topics Covered in Physics 101:
1. Introduction to Physics
The Physics of Light
2. Light and Color
3. Mirrors and Lenses
4. Invisibility and Speed of Light
The Physics of Sound
5. Introduction to Sound
6. Acoustics: the Sound of Music
The Physics of Heat
7. What is Fire?
8. The Three Laws of Thermodynamics
9. Refrigeration: Hot and Cold
The Physics of Electricity
10. What is Electricity?
11. Outlets and Circuits
12. Batteries and the Electromagnetic Spectrum
The Physics of Motion
13. The Life of Isaac Newton
14. The Universal Law of Gravity
15. The 1st Law of Motion
16. The 2nd and 3rd Laws of Motion
The Physics of The Weird
17. The Life of Albert Einstein
18. Relativity
19. Quantum Mechanics
The Future of Physics
20. The future of Physics
Our Thoughts on Physics 101 for High School Science
Love, love, love….that's what this science trained homeschool mother thinks.
I love that they take a conceptual approach to a subject often hated because of the math involved. This is why the high school physics class I am teaching is more about the concepts than the math. More people can understand the general ideas of physics without having to work through the underlying math!
As a busy homeschool mom, I love that the student can plug and play with this material. Pop in the DVD, watch your segment and then do associated activities to build up to your 180 hours of work for the year.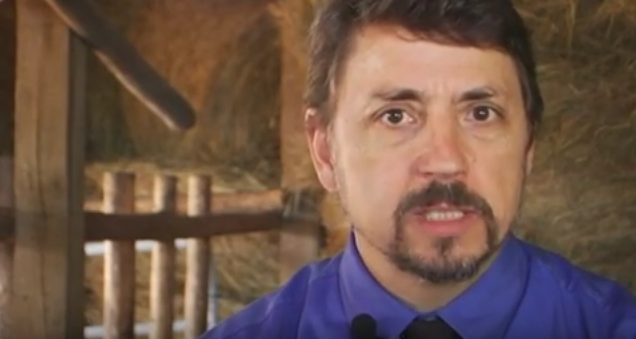 The overall production is well done as well. Wes presents everything spot on. With the full use of multimedia in the production, students can see things in action along with hearing a verbal explanation. And, if they are following the checklist, each video is watched twice.
While some kids (and parents) might balk at watching the same educational video twice, I firmly believe repetition is a GOOD thing. The
balance of 'data input'
(from the video and research)
with 'data output'
(in the form of discussion questions, labs, and a quiz)
should do an excellent job teaching the major concepts
.
How We Have Been Using Physics 101
For this review, I used the material in a supplemental fashion. We already have a textbook that does a conceptual approach. However, I know that sometimes you need to have material presented in multiple ways before it can sink in.
As our main book has a different progression, we've skipped around in Physics 101.
One morning as I prepped the house for high school boys to dive into physics experiments, I watched the introductory lesson.
I was BLOWN away with the overall quality.
Not only was everything presented in a friendly manner, but it
totally aligned with the approach I've used for physics in high school
with my boys.
Since we have been working on the "mechanics" end of the things, the later sections on the physics of motion are what we've also viewed.
Would I consider using only Physics 101 for a full high school science credit?
Probably not. But, that's also because I have a physical text that is loved and fits very well with the Physics 101 material. Rather, I see it as an excellent tool to work in concert with that text to help solidify understanding of the concepts of physics.
And, this homeschool mama can't wait to keep digging into this resource as the year progresses. After all, we still have all the fun of light, sound, thermodynamics and electricity to work through this year.
Do you struggle with teaching high school science?
Would this kind of DVD based program be a fit for your family?

Don't just take my word for how we found this to be. Visit The 101 Series post on the Homeschool Review Crew website to see what other homeschooling parents thought about this course and other ones.