I have been, or can be if you click on a link and make a purchase, compensated via a cash payment, gift, or something else of value for writing this post. Regardless, I only recommend products or services I use personally and believe will be good for my readers.
Improve Learning with Forbrain's Sensory Integration Technology was made possible with the bone conducting headset for sensory integration from Forbrain – Sound For Life Ltd for review as part of the Schoolhouse Review Crew.
Anyone who teaches, whether it is a parent home educating their child or a teacher in a classroom setting, knows that kids each have their own learning challenges. Each of us has our own learning style. However, some kids have greater obstacles to hurdle on the path of education.
Learning involves all of our senses. This can be why some kids seem to 'fail' at a textbook approach where you read a selection and then regurgitate information on a test. That approach relies heavily upon the visual and the ability to be a good reader across the board.
The decision to homeschool my boys was made in part because they needed to be outside the classroom box. My second born has been a wiggle worm since a young age and needs to have motion and touch included in his processing. Both of my older boys also thrived using auditory input in addition to reading a passage themselves.
However, there are some who struggle and seem to just take longer (sometimes a LOT longer) to hit milestones in learning. It may be that their brain isn't quite ready to reach that point e.g. reading where some kids just aren't ready until they are 7 or 8 years old to start the process.
What is Forbrain and its ability to get Sensory Integration Going?
Forbrain is a bone conducting headset. A what??? you say. A bone conducting headset, something that helps to trigger a secondary component of our auditory system.
Our auditory system is set up with the ability to pick up vibrations through the air and our own bones. Most of us have learned about how air waves enter our ear and eventually are converted to electrical impulses at the cochlea vestibule and then sent to our brain where we process it all. However, many of us might not have learned that when the bones in our head vibrate the cochlea vestibule does the same thing.
Instead of having buds that go into your ears, there are pieces that rest on the temple area outside of your ears. When you speak into the attached microphone, the sound comes out of those pieces while also causing a small vibration against the ear which activates the bone conducting portion of hearing.
So, you get full sensory integration of sound with your voice coming through both the air conducting and bone conducting canals when using the Forbrain headset. The result is your voice helps you to more clearly process information as well as improved understanding of communication. There is even a dynamic filter that reacts to the intensity of the voice which provides important feedback to the wearer resulting in quick improvement in the quality and rhythm of their voice.
Included in the whole process is improved listening skills as well as a greater ability to focus and concentrate.
As tempting as it can be for some people to wear this for hours, you only need about 15 to 20 minutes per day over the course of 6 to 10 weeks for significant effects to be seen. For younger children, only 10 minutes per day is recommended. You should then take a break for a while from using the Forbrain headset. Yes, there is too much of a good thing!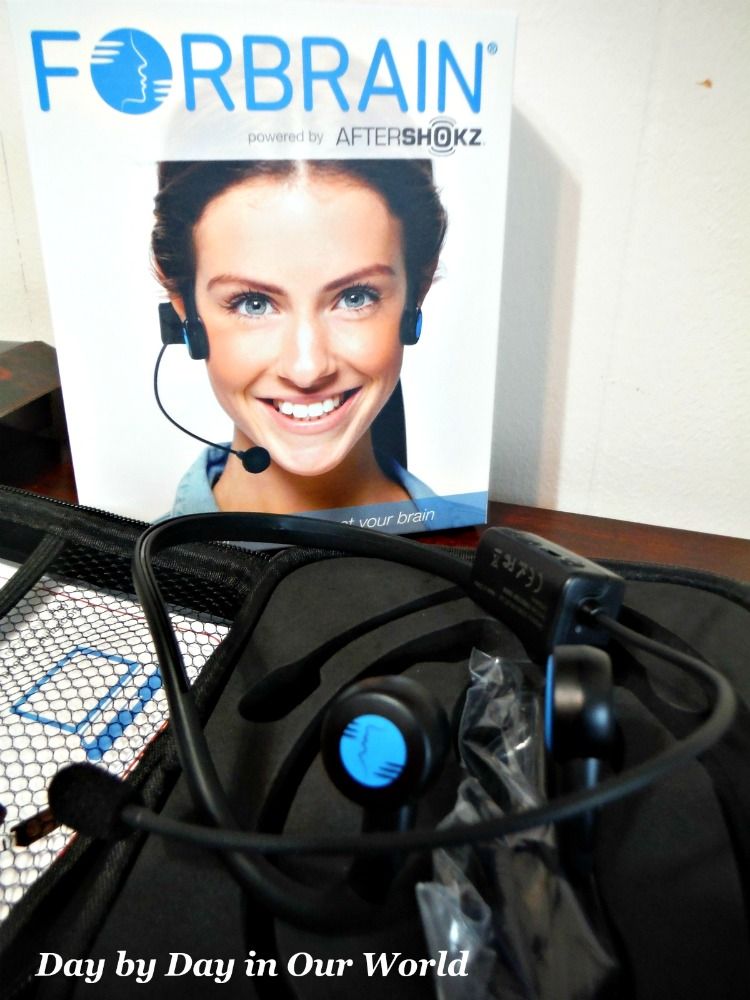 Inside the box is a case to store your Forbrain as well as a USB cable to connect to your computer to charge. There are 3 small buttons on the device 'box'. One turns it on and off (a blue light tells you it is on) and the other 2 buttons adjust the volume.
How We Used the Forbrain Bone Conducting Headset for Sensory Integration
My youngest son is in the process of learning to read and I'll admit that after walking an early reader through the process I was getting a little frustrated at how 'hard' it seemed to be for him.
When the Forbrain bone conducting headset arrived, he was beginning to make progress. However, I could see that hearing and feeling himself read (or attempt to read) words aloud was providing feedback that had him more quickly correcting mistakes. I did have to remind him, initially, to speak out loud all the words he was sounding out. His preference has been to mouth the word and think it through before attempting to speak it. However, for the sensory integration to happen, he needed to say everything aloud.
One of the uses of the Forbrain is to help you memorize more quickly.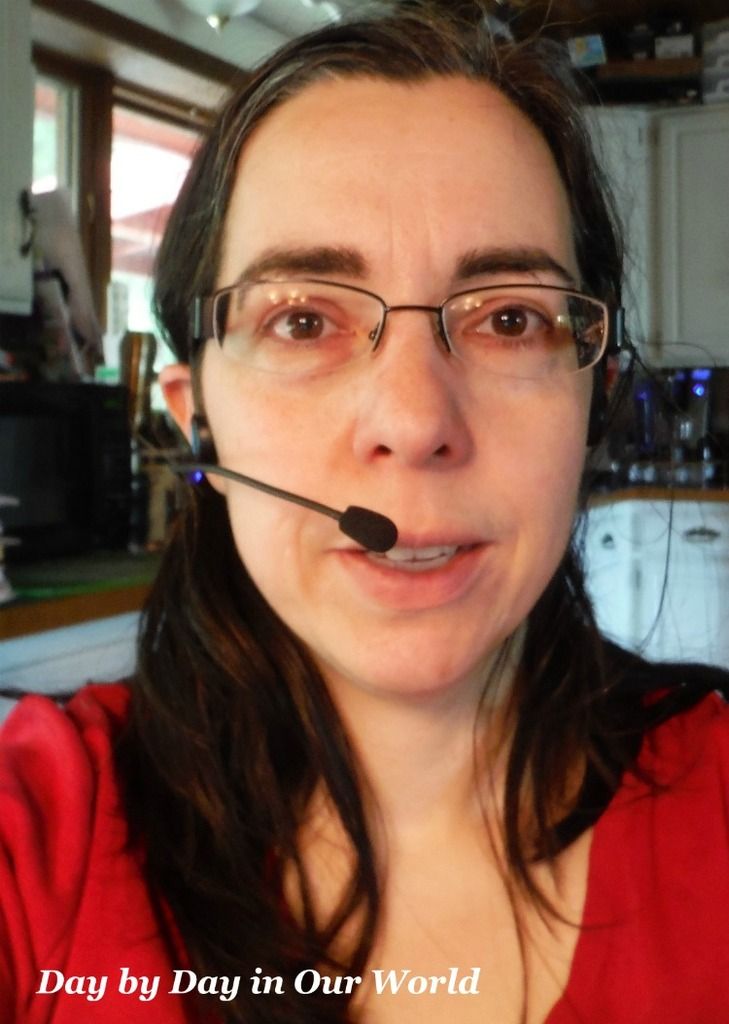 As my older brain seems to be having more senior moments these days (and I'm not even to 50 yet!), I thought I'd test it out on something simple like a grocery list. I only needed it for short term memory purposes and found that reading my list aloud a few times over the course of a few minutes with the Forbrain helped me remember it all.
I'm thinking that my 11th grade son (and possibly most of the kids on the team) will be giving this a try while preparing his speech for Academic Decathlon this next February. The team he was on last year took the state competition and became the first ever all homeschooled team at the national competition. Those who did not graduate this May are planning to study even harder in the hopes of repeating the win. So, I know that anything that might help them prepare is quite welcomed.

My almost 13 year old son didn't want to miss out a chance to try the Forbrain. With the instant feedback loop in place, he started adjusting his inflection when reading aloud to his younger brother.
Seeing how well this works for those of us without true learning disabilities, I am also sharing about it with our correspondence school's special education staff. They are always on the lookout for ways to help those kids struggling and this could be a perfect solution for some of them.
What tools do you use to help the kids learn?
How would you use a Forbrain in your home or is there someone you know who could use one?

Don't just take my word for how we found this to be. Visit the Forbrain Review post on the Schoolhouse Review Crew website to see what other homeschooling parents thought about this and other self-paced courses.