I have been, or can be if you click on a link and make a purchase, compensated via a cash payment, gift, or something else of value for writing this post. Regardless, I only recommend products or services I use personally and believe will be good for my readers.
This past Friday, we had a nice gentle snowfall hit southcentral Alaska. It has left a thin veneer of snow on the ground as a reminder to all that winter and its colder temperatures are here. So much for my long fall season like last year. When considering what to feature for this month's StyleHOP, I couldn't help but gravitate towards the idea to embrace your inner lumberjack by being Mad for Plaid.
My eldest (photo NOT included) has really embraced this trend with red plaid everywhere. It was only a matter of time before other family members decided they needed to add a little plaid to their wardrobe. We just aren't all going with the traditional red plaid for a lumberjack look.
Earlier in October, I found this comfy and warm plaid shirt for ladies that is lined. Costco had them on sale just in Alaska for the "PFD Shopping Season" also known as the first 10 days of October when many Alaskans have just received an annual dividend check. You know what they say about money burning a hole in your pocket….
While I wasn't feeling compelled to spend like a mad woman, I did decide this lined shirt (really more like a jacket) was calling my name. I like to layer in the cold months (so September through May!) and this is perfect for it.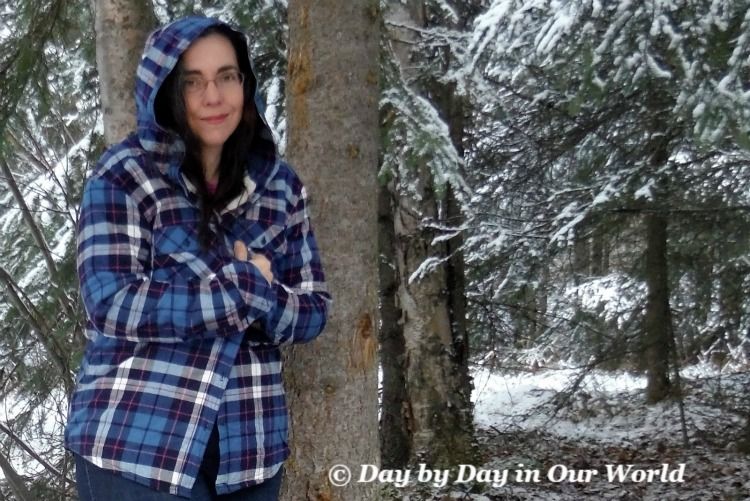 Not only can I have fun wearing plaid, but this can be like a house 'coat' and keep me warm during the long winter months ahead!

Does your family own plaid items?
What's your favorite plaid item in your house?
For more fall fashion and beauty posts, visit a few of my favorite bloggers:
This post has been linked up to Top of the World Style, Fresh Fashion Forum, The Mummy Chronicles.,