I have been, or can be if you click on a link and make a purchase, compensated via a cash payment, gift, or something else of value for writing this post. Regardless, I only recommend products or services I use personally and believe will be good for my readers.
Our family is full of readers. I can find the boys with noses in books almost any day of the week. However, reading a title for enjoyment and reading to really learn is a different stories. Right now, my older boys are digging deeper with literature studies from Progeny Press. For this review, we were blessed with electronic copies of Eagle of the Ninth Study Guide and Beowulf Study Guide.
About Literature Studies with Progeny Press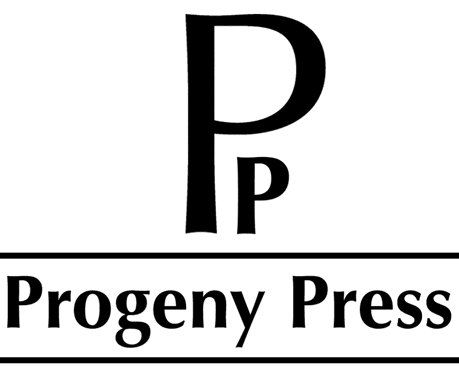 Progeny Press is a family-owned and family-run business operated by Michael and Rebecca Gilleland since 1992. They were searching for tools that would enable them to teach classic cultural literature combined with a Christian perspective. They started by writing one study guide which was given a 'test run' at a local Christian school for use in their classroom. They produced 18 study guides for literature in 1993 and have grown the collection every year. Michael and Rebecca still edit and review each study guide to make certain that it adheres to their high standards of literary analysis and biblical application.
Literature Guides from Progeny Press are set up to be done by chapter groupings for the section. From start to finish, the study guide will take between 8 to 10 weeks to complete. When using the study guides, the student should have ready access to the novel being studied, dictionary, a thesaurus, a Bible (NIV is used in the guide) and may benefit from Internet access or a set of encyclopedias. Both the student and teacher can prepare their minds for the experience by reading the brief story synopsis and information about the author that is included at the beginning of the guide.
The study guides include lots of vocabulary development as the student progresses through the story. Additionally, there are comprehension, analysis, and application questions as well as discussion questions of related Biblical themes. The inclusion of the Biblical themes is what takes the literature guides by Progeny Press apart from similar products through secular companies.
Once the different chapter based sections are completed, there is an overview section that ties it all together. Depending upon how you are using the study guides, the overview can be used like a test of mastery of the material. Immediately following the overview, there is a list of essays and projects that the student can complete. Finally, the guide concludes with additional resources as well as citing any sources they used in compiling the guide.
There are approximately 100 different Progeny Press literature guides available for different grade levels: Lower Elementary (1-3), Upper Elementary (3-5), Middle School (5-8), and High School (9-12). Each guide has a retail price from from $10.99 to $27.99, depending upon title and format (pdf or print.) Included with the guide is an answer key for the instructor. You can even find sample pages on the Progeny Press website for the different titles to get an idea of what is included.
Our Thoughts on Literature Studies with Progeny Press
The boys reviewed titles from the literature study series last year with Progeny Press (The Cay & Pride and Prejudice.) So the format was not unfamiliar to the boys or myself. For this year, they are reviewing Eagle of the Ninth (middle school) and Beowulf (high school.)
Like last year, the boys and I really LOVE having the ability to answer questions directly into the pdf file and save it off by student for me to go in and grade later. As much as I want the boys to do more with pen and paper, the use of computers for this helps to keep my house just a little bit saner. And, with one boy who struggles with handwriting, it is far easier for me to go through his responses and not have to spend a long time trying to decipher what he wrote.
As we had already spent a fair bit of time studying ancient Rome, I did not encourage R to take a few days researching the time period before beginning his title. I had high expectations that he'd love this particular story, but have found that the writing is challenging enough for him that he's dragging his feet on reading the novel. As this one has a recent movie version of the novel, I've seriously considered having him watch the movie to help him become more invested in the process.
With regard to my high school student, I am happy to have a very guided approach to really digging deep into the novel without my needing to take hours to plan it all out. Beyond the brief synopsis and information about the 'author', the study guide for Beowulf included several pages of background information that puts the work into historical context. I also liked the inclusion of literary techniques.
As neither of my sons have reached the end of the study guides yet, I can not speak to how the final essays and project component will work. However, as the home educator, I love the choices presented