I have been, or can be if you click on a link and make a purchase, compensated via a cash payment, gift, or something else of value for writing this post. Regardless, I only recommend products or services I use personally and believe will be good for my readers.
Christian Film Captive is an Amazing Story of Hope was made possible with a copy of Captive on DVD a Christian film from FishFlix.com for review as part of the Schoolhouse Review Crew.
When it comes to finding entertainment for the family, I look to a variety of options. One category which is growing and beginning to offer more compelling and entertaining selections is the genre of Christian film. While they still operate with much lower budgets than most mainstream films, I am starting to see a shift towards a more professional final product which can appeal to a wider audience. Captive is one such Christian film which does just that.
About the Christian Film Captive and FishFlix.com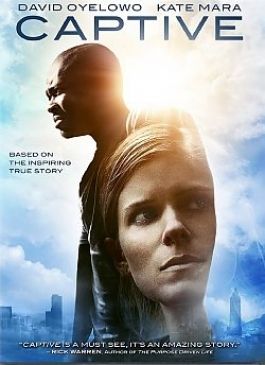 Captive is the story of a young, troubled mother, Ashley Smith, living in the greater Atlanta area who is struggling to keep her head above water. A series of bad choices along with drug addiction have brought her to the depths of despair with her only goal of being reunited with her young daughter keeping her holding onto life by a thread.
On the same day Ashley is moving into a new apartment which she hopes will signal the start of a new life, Brian Nichols  is being brought to court in downtown Atlanta. He's just learned that he has a son with a woman who he was in a relationship with before being arrested and decides he needs to escape to see that son and avoid what he considers an unjust punishment. That escape leads to his becoming a hunted man as he kills the judge trying his case, a court reporter, an FBI agent, and a sheriff's deputy during the process of escaping jail.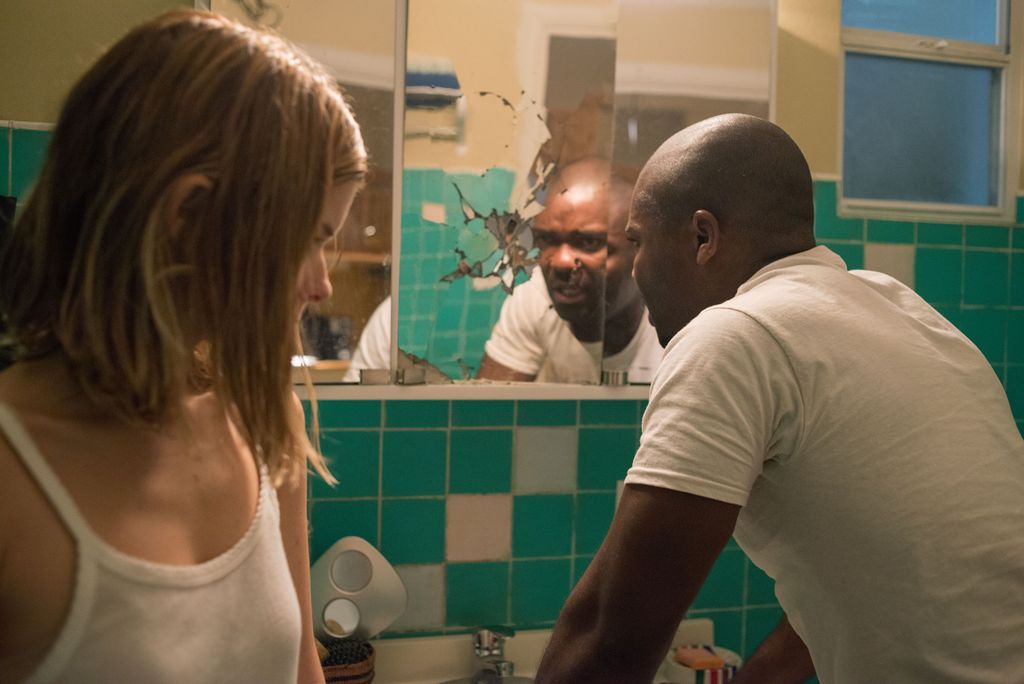 Knowing he needs to lay low to avoid capture, he seeks out a place to hide. Ashley appears to be an easy mark and his entry into her apartment and life set the stage for a transformation which didn't seem possible during his initial violent rants and death threats. A key player in the transformation is the book,
The Purpose Driven Life
by Rick Warren, which she had been gifted and started reading (aloud at Brian's insistence) during a moment of boredom.
The movie is based on the novel, Unlikely Angel, by Ashley Smith which chronicles her story of the terrifying hours she spent as Brian Nichols' captive back in 2005.
The movie was given a PG-13 rating for mature elements involving kidnapping, violence, and the abuse of substances. It may not be appropriate for younger viewers.
This is the third time our family has been blessed to receive a DVD from FishFlix.com for review. You can visit our previous reviews, Unbroken and Little Boy, which were both more mainstream from the Christian Film genre.  FishFlix.com is an online storefront which offers thousands of Christian films for families to enjoy in the comfort of their own home.
Thoughts on the Christian Film Captive
When I first heard this was the selection I was receiving (as there is a variety of movies being reviewed in this cycle of the Schoolhouse Crew review), I wasn't sure what I'd think about this film.  Somehow I managed to not retain any awareness of Ashley Smith's story which became the basis for this film.  While it might not have been my first choice from a list of shows, I ended up completely blown away in the process of watching Captive.
Sadly, some of the Christian film options we've received to review in the past were not well done. That has led to a prejudice by my older boys which I see echoed in acquaintances and friends. I think one of the problems for those other films wasn't just their budget and cast, but rather the way the story is presented. Shoving Christianity down someone's throat under the guise of entertainment does NOT work. Yet, some films do just that which has them totally missing the mark of reaching out to those who are not rooted in faith.
Watching Captive, I never felt like it was pushing an agenda of Christianity.  Rather, they presented broken individuals who end up having an impact upon each other they did not realize would happen. Themes of hope and forgiveness run throughout. And, while there are scenes of The Purpose Driven Life being read aloud, there is not strong pushing of faith onto the viewer. Rather, it is just enough to bring home the message of how hope and forgiveness can help lead us to redemption.
Aside from how moving the process of watching Captive and the bonus features, I found that Captive also can provide a launching board for discussion with your family members. My younger boys watched most of the movie with me and most of our discussion centered around how this story is based in fact with just a few things changed for the production.  We also talked about how we have to make choices and that our choices have consequences.
Overall, I highly recommend this film for families where the children are old enough to handle the difficult scenes. I believe many people who have found older Christian films lacking will be pleasantly surprised by this one just like I was.
Do you enjoy watching Christian movies or have you found them lacking in the past?
What are some of your favorite faith-based movies?
Don't just take my word for how we found this to be. Visit FishFlix.com Review post on the Schoolhouse Review Crew website to see what other homeschooling parents thought about this and other self-paced courses.