I have been, or can be if you click on a link and make a purchase, compensated via a cash payment, gift, or something else of value for writing this post. Regardless, I only recommend products or services I use personally and believe will be good for my readers.
Some days I feel like I need to pinch myself. I can't believe I have a son in college! While he has been commuting from home for his first 2 years, that is changing soon. And that means I am already looking at ways that he can save time and money when shopping for things he needs. Thankfully, Amazon Prime Student can help him accomplish both!
Reasons for Your College Student to Have an Amazon Prime Student Account
We've had Amazon Prime for several years. But, when your child heads off to college, they can get their own membership. If anything, I think they NEED to get their own!
Amazon Prime Student Accounts are Affordable
It is FREE for the first 6 months, courtesy of Sprint. Sign up is easy!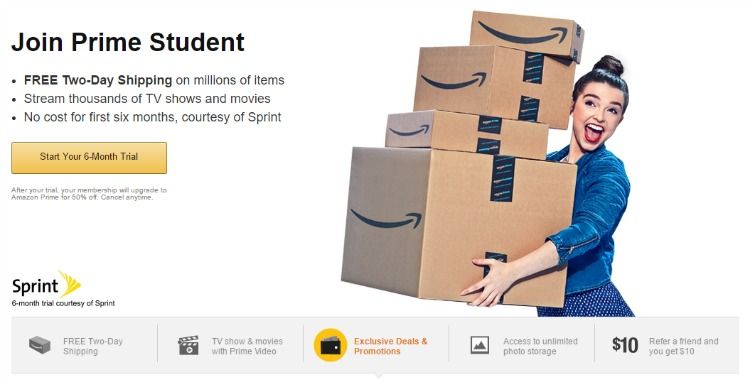 If they get it and just don't use it, then they can always cancel. After that time, it is provided at half the price of a regular Amazon Prime membership, just $49 per year.makes them fiscally responsible for all their purchases. While you can supply them with a card, I know that for my son it will be his responsibility to pay for whatever he is ordering.
Full access to Amazon Prime Streaming Benefits
Many of us love the Prime streaming benefits, whether it is watching a video or reading a book. However, you do not have unlimited access on multiple devices at one time to do so.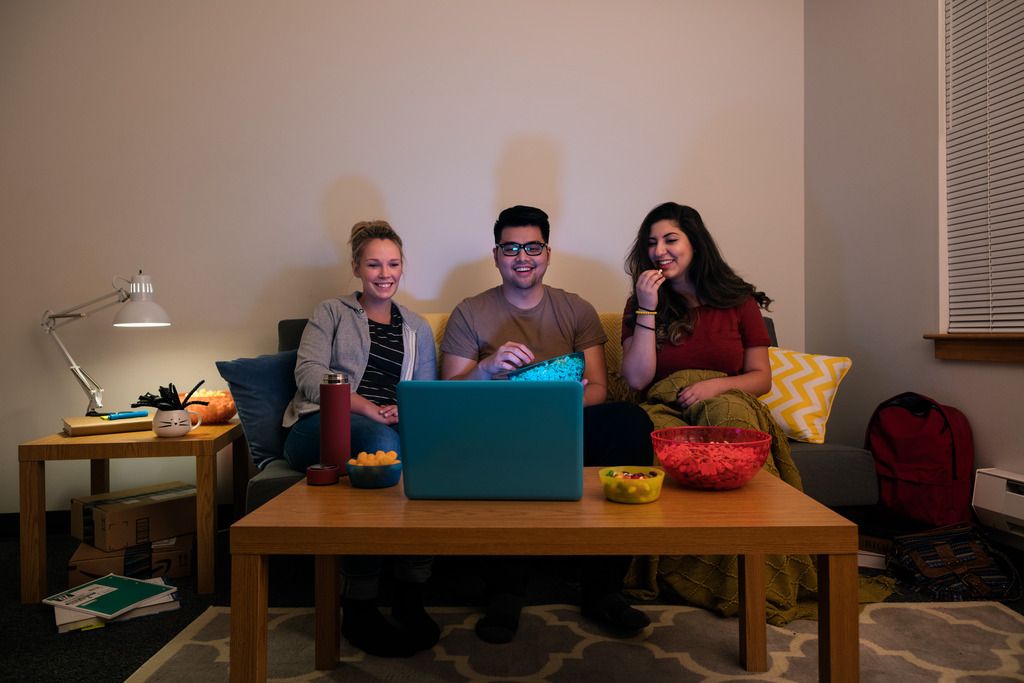 With their own membership, your college student can enjoy things like  Audible Channels available for Prime, Prime Reading, Prime Video, and Twitch Prime (video games.)
Amazon Prime Student Accounts have extra benefits
Beyond all the basic benefits provided with a regular Amazon Prime account, there are some perks for college students. Specifically, Amazon offers exclusive offers and discounts on items they love, need, and want. You'll also be eligible for sweepstakes, giveaways, and contests.
Grocery Shopping without leaving campus
Depending upon the school your child attends, getting to a grocery store for snacks and other necessities might be difficult. My nephew is attending a small, private college in outside a metropolitan area. However, it is still a challenge to get to a store.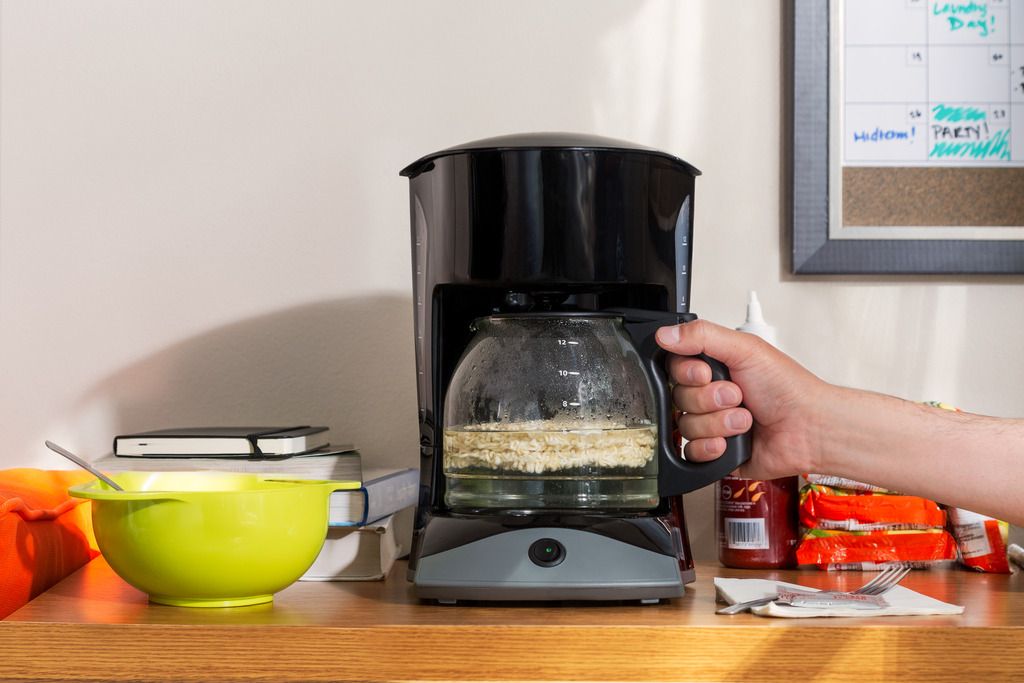 While some parents might think the campus food plan will cover all their needs, there are times when class and dining hall schedules class. And, most college students like to have snack food in their rooms. They can use Prime Pantry to get what they want to have in their room without leaving campus. 
Your College Student Can Gain Fiscal Responsibility
Having their own membership makes them fiscally responsible for all their purchases. While you can supply them with a card, I know that for my son it will be his responsibility to pay for whatever he is ordering.
Tied in with their being responsible financially for their purchases, it also keeps you from going crazy seeing shipping notifications for what they've ordered. College is a time of major transition for many and not having mom or dad questioning their every decision is a big part of that. If I don't know how he's spending his money, then I can't drive a wedge in our relationship by voicing my own opinions of choices.
Bonus for your student is that they can earn $10 for every friend they refer who signs up for a sponsored trial of Amazon Prime Student.They just share the link provided by Amazon once they have their account.
Saving Money on College Textbooks with Amazon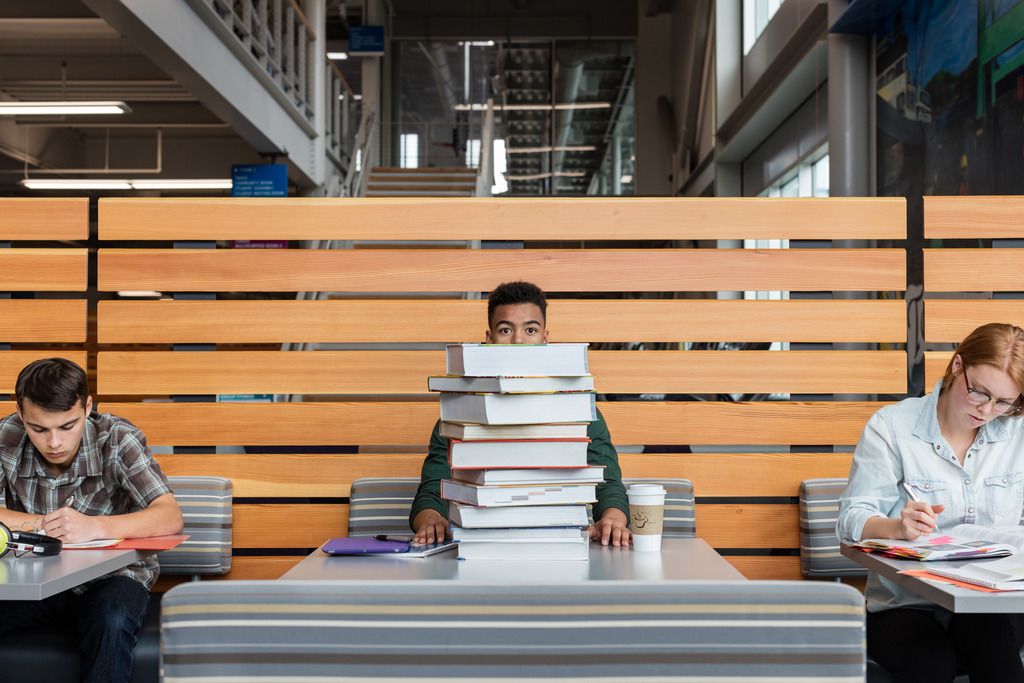 Now, one more thing I do not want to fail to mention when it comes to saving money on college is the Amazon Textbooks Store. I knew from my own college days how crazy expensive college textbooks could be. My son went into serious sticker shock his first semester.  What he has been doing is looking up what he needs and then checking on Amazon for those college textbooks at a lower rate.
For some classes, renting a textbook is the best option. Amazon offers savings of up to 80% off price list for rentals between 30 to 360 days. With Amazon's flexible rental program, students can decide how long to keep the material. And, when it comes time to send items back, Amazon will pay for return shipping. If they want to just purchase the book, the savings can be up to 60% off the full retail.
Do you have a child in college or getting ready to head there this coming fall?
Have you looked into Amazon Prime Student for them?
What's your favorite Amazon Prime Student benefit?
I was selected for this opportunity as a member of CLEVER and the content and opinions expressed here are all my own.