I have been incredibly blessed to be a part of the Schoolhouse Review Crew (via The Old Schoolhouse Magazine) since it began 6 1/2 years ago. (Note: Links in the post are affiliate ones as I adore this online subscription.) One of the other arms of the organization is SchoolhouseTeachers.com.  Today I wanted to share about their Yearly Membership option.
I've shared about the planners available to SchoolhouseTeachers members in the past.  However, it is a great time to take another look as they have grown with the addition of many new options for members.
What do you get on SchoolhouseTeachers?
When you subscribe to this service, you gain access to over 200 courses covering preschool through high school.  Some of those classes are written for multiple age groups while others are specific to a particular range.
This service is available worldwide and you can work through as many classes as you'd like for your family members.



The courses are the meat of the subscription, but there are lots of 'bonuses' as well.  There are the different options of Schoolhouse planners to download and use as you'd like to use them.  Each month you subscribe through the course of the first year, you'll gain access to a bundle of  WeE-Books to download. Members have free access to Applecore's silver plan, a safe and secure deluxe online record keeping system.  Meal planning can be easier with This Month's Menu, a calendar format of meal ideas. Also, issues of  The Old Schoolhouse® Magazine from 2007 to today are available to read online.
Spotlight on What I love on SchoolhouseTeachers
Free access to RightNow Media is one of the recent additions which my youngest son and I are loving.  They offer a Roku channel so that we can stream it to our TV and watch a variety of shows. The overall theme of the selections is all Bible study friendly shows. However, my son loves to watch some of the older animated Bible stories for fun rather than to just learn. With more than 10,000 streaming videos, there is a LOT to be explored!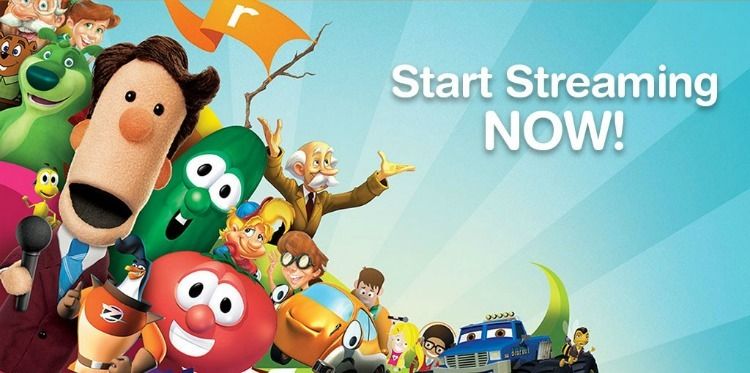 Don't think it is just a fun viewing experience, though, as SchoolhouseTeachers provides 17 classes (e.g. one on the What's In the Bible? animated series) that merge the videos on RightNow Media with worksheets created especially for members.
I'll admit that the number of courses available on the site can boggle the mind. I've been going through where we have some gaps in our learning plans and found a few to get my younger boys started on.
For my middle school son, I am going to use part of the Middle School Health curriculum to supplement his physical education credit.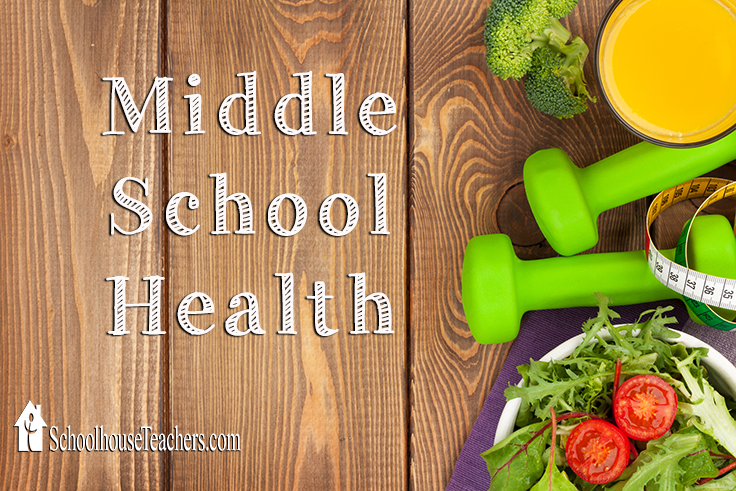 Health is a topic that they include in the PE classes in the local schools and some of the information overlaps with his biology studies this year. This particular one covers personal hygiene, nutrition, fitness, puberty, emotions, and safety. Unlike some mainstream books, though, the topics of sexuality, drugs and alcohol are not presented.  Rather, the parent can determine how to best cover those more sensitive topics with their child.
If you order the yearly membership by 1/31/16 and use the code CREWFOLLOWER, you will receive your first year at half price.
Overall, SchoolhouseTeachers is a resource which will have a place in my life for the foreseeable future.  Courses continually are added and I like knowing that the material has a Christian worldview lens attached so I don't have some of the same concerns as with some secular curriculum.  By the same accord, I can adjust to fit our family's belief system.
If nothing else, take some time to look around what the site has to offer. With that half price special, it is almost too good to pass up!
Have you tried SchoolhouseTeachers.com?
Which of the resources available to subscribers most appeals to you?