This post, Celebrating St. Valentine's Day, is part of a campaign for Catholic Central. We were sent a St. Valentine Love Kit and given another to giveaway. All opinions are our own.
February is commonly known as the month of love. And on February 14th, we celebrate the life of Saint Valentine who is the patron of love, young people and happy marriage.
Celebrating St. Valentine's Day
Candy, a card, flowers, and a nice dinner are what often come to mind when people talk about celebrating St. Valentine's Day. This day seems to get attention for lovers who want to dial up the romance for a night.
However, celebrating the day as a family is a wonderful thing to do.
This could be a special family dinner at home rather than just a few going to a restaurant. Or, start your day with something like Chocolate Strawberry Muffins at breakfast.
You can also listen to music that evokes thoughts of the love we are called to have for others. (Like these Songs on Love based on 1 Corinthians.) I find it important to teach our boys through deeds and words what love is and what it isn't.
This year, I will be apart from the rest of my immediate family. So, any celebration of the day will not happen on Valentine's Day. I will be making time to talk with them while reflecting on how love permeates our relationships.
Click the image below to get 10 tips to enjoy St. Valentine's at home: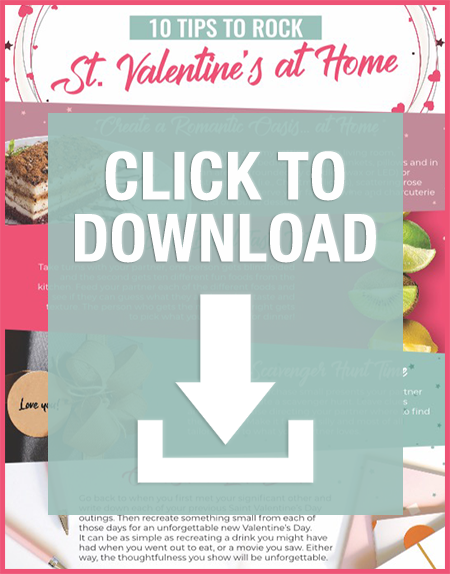 About CATHOLIC CENTRAL:
You have questions about the Catholic faith and what it means to be Catholic. We have answers. Using a team of witty writers, appealing hosts, and even some learned theologians, we've created shareable, snackable videos that teach the timeless truths and deep history of the Church with humor and heart. Produced in the Family Theater Productions studios on Sunset Boulevard in Hollywood, CATHOLIC CENTRAL entertains, enlightens and inspires.
Win a St. Valentine Love Kit
Flowers can be a nice gesture, but they wither and die. With this kit, you can enjoy the beauty of the rose all year long.
The St. Valentine Love Kit includes:
1 – Red Rose LED Glass Dome elegant table lamp.
1 – Gold tone "Love" bangle bracelet
And more!
Entries are accepted through the Gleam form below through February 22nd.
How do you celebrate St. Valentine's Day in your home?