My boys love to draw, especially if it is doodling or drawing characters they admire from shows.  Some are easier than others to draw, but they are always having fun with it.
Pick and Draw is a new product in our house that is now providing fun for them as well.
At first glance, it looks like an ordinary deck of cards.  Yet, within the deck are enough choices to create 60,000 different combinations.
The 'game' is simple.
Lay out each of the facial parts in their own small deck, making sure to shuffle the cards of each deck.
Pick a facial shape and draw it.
Pick the nose shape and draw it.
Pick the eyes and draw it.
Pick the mouth and draw it.
Then, pick the hair and draw it.
Instructions for simple C shaped ears are included in the deck.
P has used the deck the most so far, although the other boys have dabbled with it when he wasn't looking.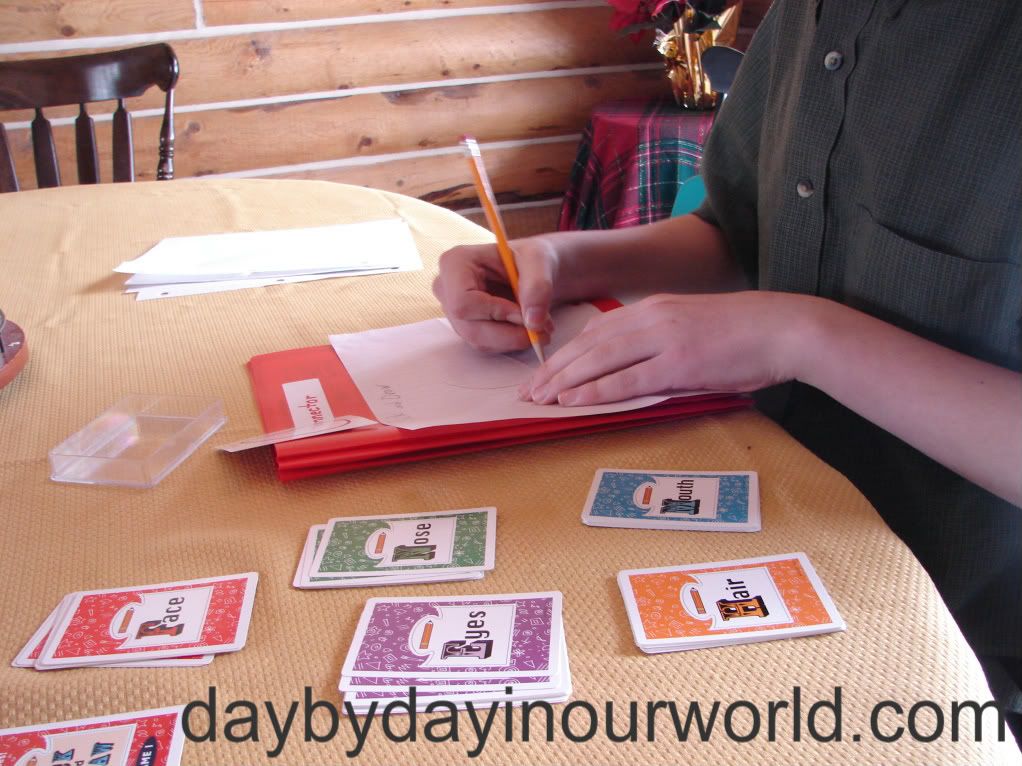 Pick and Draw retails $10 for one deck.  Considering how many hours of enjoyment you can get out of it, I would see it as a good investment.  It's portable and I'm thinking the next time we have to sit in a waiting room this might be the 'ticket' to occupy my boys.  All I need to add it some paper and pencils and they'd be good to go.
Want the chance to win your own set?  Visit the Pick and Draw giveaway post by March 6th to enter.
Disclaimer ~ Our family was sent Pick and Draw for the purpose of writing this review.  No monetary compensation occurred and all opinions are our own.