I have been, or can be if you click on a link and make a purchase, compensated via a cash payment, gift, or something else of value for writing this post. Regardless, I only recommend products or services I use personally and believe will be good for my readers.
I am so happy to share a new resource from Apologia Educational Ministries, a company with which we have an affiliate relationship. Writers in Residence by Debra Bell was made possible with a copy of this new homeschool writing curriculum from Apologia Educational Ministries for review as part of the Schoolhouse Review Crew. 
None of my boys are enthusiastic when it comes to writing. When we've had a long list of reading comprehension questions in a particular program, I have often done them orally with the particular boy to avoid the meltdown over writing out their response.  Or, worse yet, they give me a fragment for an answer.
Yet, I know that being able to write is a skill that they all need to have.  The challenge is in finding an approach that works for both them (the student) and me (the teacher) while getting the job done for cementing the basics of composition. Added to that challenge is how to then evaluate their work without another war breaking out over how 'unfair' or 'tough' of a grader I might be.
Writers in Residence by Debra Bell for homeschoolers may be the solution.
What is Writers in Residence by Debra Bell?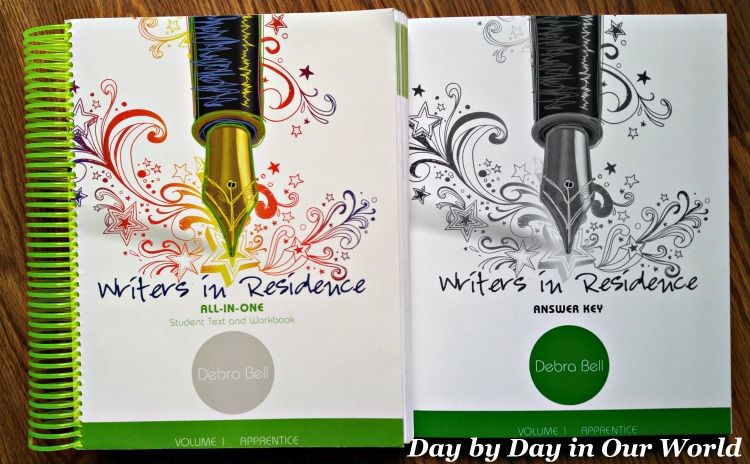 Writers in Residence is a language arts program that focuses specifically on the act of writing. The student book is a work-text with both sections for reading about a particular skill and an area to do a short assignment. The student book is meant to be written in as they go through the program and can then become a more living point of reference for them as they move along in their studies. The teacher guide is much thinner with suggested answers for only those assignments where there is a clear right and wrong response.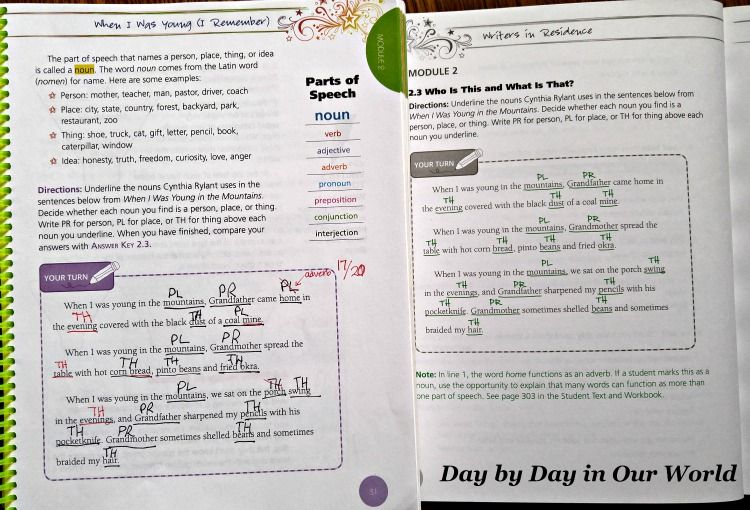 Units contain sections on the basics of grammar woven into the overall writing assignment. The writing assignments are considered to be high interest (something the student would LIKE to write about) instead of something an adult thought would be a good topic.
The program is broken up into 6 units which are broken down further into modules. Before the start of a new unit, the student is able to meet a Christian author through an extended interview. This portion of the book helps to show the variety of writers and hopefully inspire the student to strive for excellence in their own writing ventures.
Rubrics for coming up with an assigned grade are given for each module as well as one for the unit. This grade is based on cumulative actions rather than just a finished product. The rubric allows for input from both the student and homeschool parent with the goal of helping to generate a solid writer.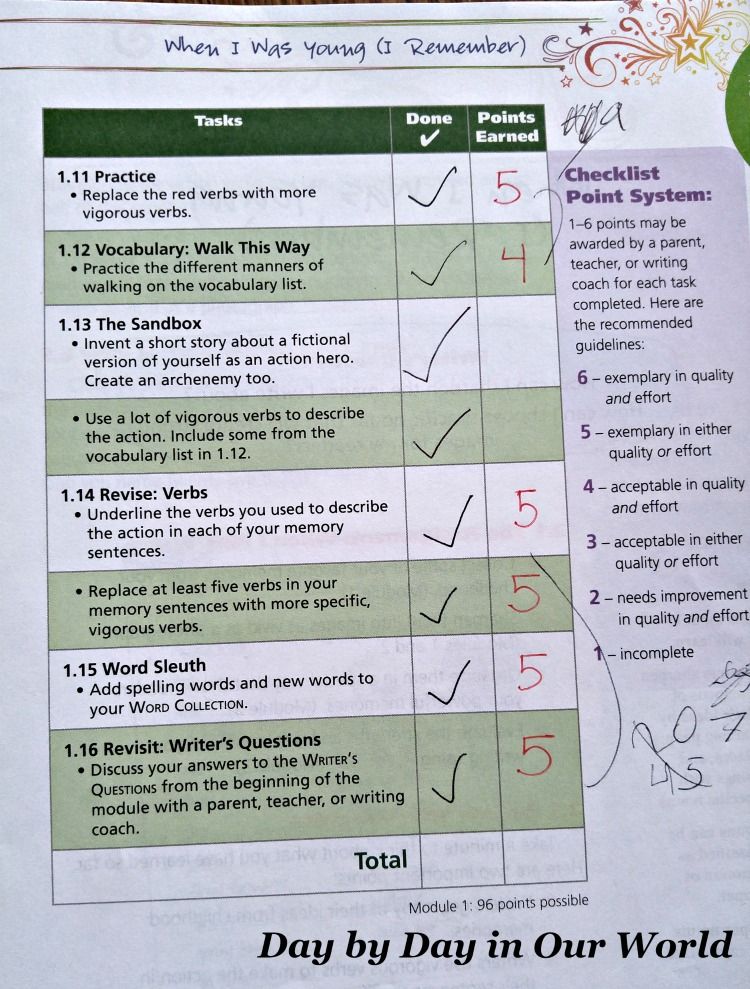 Our Journey Thus Far with Writers in Residence by Debra Bell
For this review, I had a rather reluctant 7th grader working through the material. He was not nearly as excited about the package arriving at our house as I was. While I spent a few hours looking over everything and going "Wow!", he took one look at the huge spiral bound student book and groaned.
Thankfully, he is also my worksheet and checklist kid. And, Debra has woven that style of learning into the program. The overall 'scope and sequence' lays out the entire book in 4-day per week schedules. At a glance, you can see what sections need to be completed to stay on task with the entire program taking 32 weeks. And I know that he derives some satisfaction over being able to check off what he has finished both on the schedule and in the different rubrics.
A previous battleground for writing had been in the grading of the assignments. I consider myself a rather decent writer and do recognize that my expectations tend to be on the high side. And, sadly, that sometimes showed in my overeager grading where I tried to tackle too many of the areas of improvement for my boys. Debra's rubrics help immensely to recognize their effort rather than just the finished product.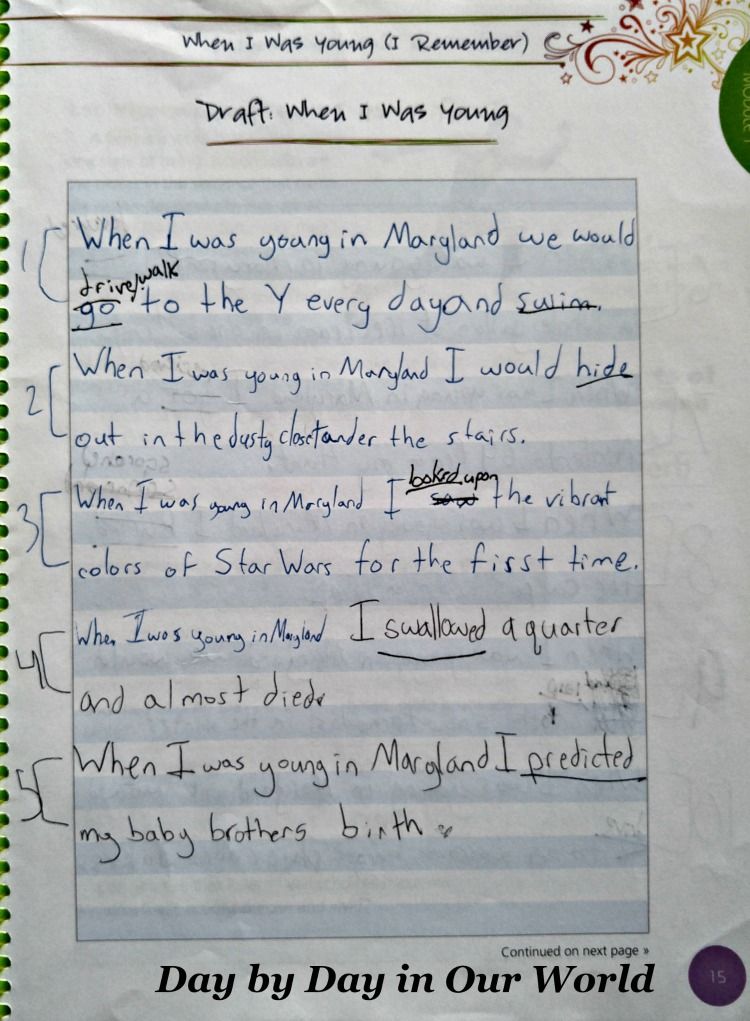 I would love to say that my son quickly became a convert and now loves the idea of writing.
But, he hasn't.
Instead, he has been more willing to sit down and work through the short daily tasks as assigned in the book. Considering he is just coming close to finishing the second unit in the program, I am happy with the slight improvement in attitude.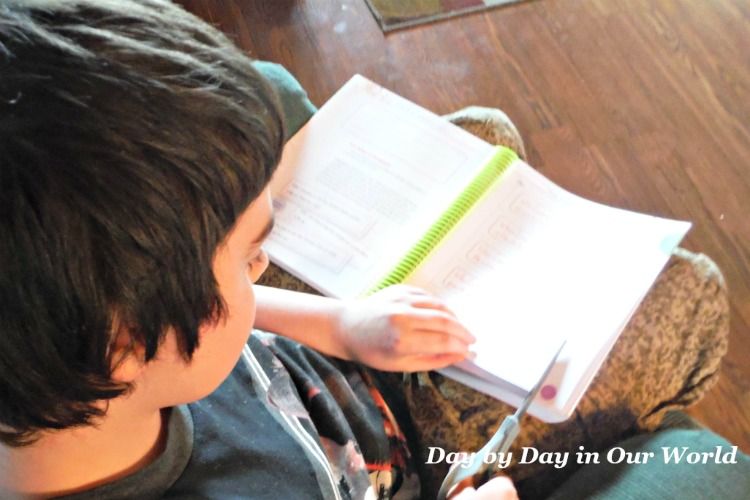 Don't just take my word for how we found this to be. Visit Apologia: Writers in Residence Review post on the Schoolhouse Review Crew website to see what other homeschooling parents thought about this and other self-paced courses.