I have been, or can be if you click on a link and make a purchase, compensated via a cash payment, gift, or something else of value for writing this post. Regardless, I only recommend products or services I use personally and believe will be good for my readers.
This post, Train Your Brain with Daily Jigsaw Puzzles, was made possible by Planet 316 for review as part of the Homeschool Review Crew.
I love games that help to hone thinking skills. There are so many options out there and not all of them are great. Being able to test and then share about one that is wonderful brings joy to my heart.
Daily Jigsaw Puzzles
Did you grow up doing puzzles?
I did!
I remember all those pieces of a truly challenging puzzle that could take you days or even weeks of time to complete. I'll admit that while I loved doing puzzles, I was always fearful that a piece would go missing in the process. An incomplete puzzle would drive me bonkers.
That particular fear of mine is now a thing of the past with the option of digital puzzles.
Now, I can work on my spatial skills without needing to dedicate a table to the process. It also means I can get my boys doing puzzles without the associated mess! (Note ~ I still think little kids need to feel the pieces of a real puzzle, but older kids will love the digital ones.)
Daily Bible Jigsaw from Planet 316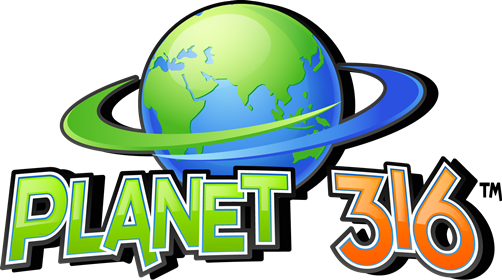 Before this review arrived, I had not heard of Planet 316. However, I am now ready to check out other products they offer.
Their overall mission is to make the Bible approachable, no matter the age of the user. They seek to weave use of technology to help communicate the Good News across the globe.
They offer games from preschool through adulthood. Most are available for desktop, with a few for mobile platforms. I noticed King Solomon's Word Challenge which appeals to my other favorite style of games (word based games such as searches or crossword puzzles.) It is now on my list to check out soon. The same with Bible Gems, Super Bible Trivia and Charlie the Church Mouse for my youngest son.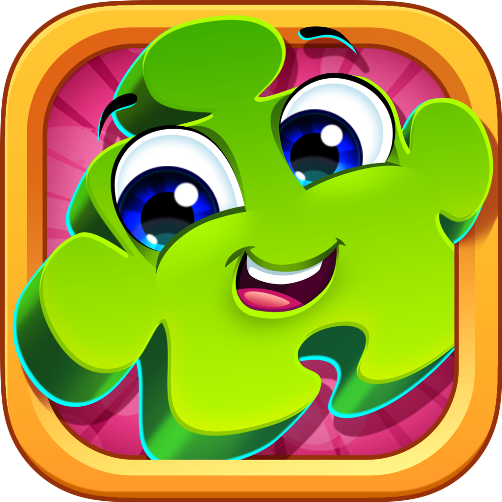 For this review, we were tasked with using Daily Bible Jigsaw. This is an app which provides jigsaw puzzles with a Scripture verse associated. There is also the option to listen to uplifting music while completing the puzzle.
This game can be played on mobile devices with an app from either Google Play or iTunes.
Alternatively, you can go through Facebook if you want to play on a desktop.
For this review, we tested the iPad and my Android phone.
How to Play Daily Bible Jigsaw
Each day, you have access to a new puzzle. Each month has a picture that is revealed piece by piece as you complete the daily puzzles.
Playing the puzzle of the day is FREE. Some features are not.
Playing a past puzzle, using the rotate and guide tools all cost coins.
Obtaining coins happens in a variety of ways:
Register with your Facebook account instead of an email.
Hit achievements (e.g. # puzzles completed, puzzle completed under a set time, etc.)
Find the Power piece's match in a set time frame while completing a puzzle.
Purchase coins while in the app.
Watch videos in the app to earn 2 coins a piece. (There is a limit to videos you can watch to earn those coins.)
Once you open the day's puzzle, you have a few options of what to do. You can play without using tools or you can utilize some of all of the tools.
Tools in the App:
Rotate (which costs those 2 coins)
Edges (which shows only the edge pieces until that portion is complete)
Sweep (which moves all unhooked pieces to the side)
Guide (shows you the finished product, but costs coins)
Magnet (hooks 2 pieces together for you)
Once the puzzle is complete, you have the opportunity to share the finished picture with Scripture quote to your Facebook page. There is also a section of free puzzles with MORE pieces in them than the daily challenge. The backgrounds are less defined as well, so they are more of a challenge to complete.
Video Walkthrough of Daily Bible Jigsaw
Instead of clogging the post with tons of images, I pulled them all together here. Enjoy!
My Thoughts on Daily Bible Jigsaw
I found that I enjoyed using some of my quiet time first thing in the morning to do the daily puzzle. That means my new morning routine is to wake up, take my medication, visit the bathroom for morning rituals and then take a few minutes to work the daily jigsaw puzzles.
I found that if I use the tools available (Rotate, Edges & Sweep), then my completion time goes down. Some puzzles are more challenging than others, though.
It is fun to see which of your Facebook friends are completing the puzzles and how long it is taking them. You can also 'challenge' a Facebook friend through the app, too.
Overall, this is an enjoyable way to hone some of my skills each day. I'll admit that my only issue at the moment is that I might soon finish all the archived puzzles leaving me with just the puzzle of the day to complete. Guess that means it'll be time to add one of their other games to my 'brain games' time!
Do you enjoy puzzles?
Does Daily Jigsaw Puzzles appeal to you and why?

Don't just take my word for how we found this to be. Visit Planet 316 Reviews on the Homeschool Review Crew website to see what other homeschooling parents thought about this app.