I have been, or can be if you click on a link and make a purchase, compensated via a cash payment, gift, or something else of value for writing this post. Regardless, I only recommend products or services I use personally and believe will be good for my readers.
This year, R is studying a bit of civics.  Sometimes learning about how aspects of our government works can be a bit dry.  However, he's getting a different style of learning tapped when it comes to the election process as our family was selected to review The Presidential Game for the Schoolhouse Review Crew.
What is the Presidential Game?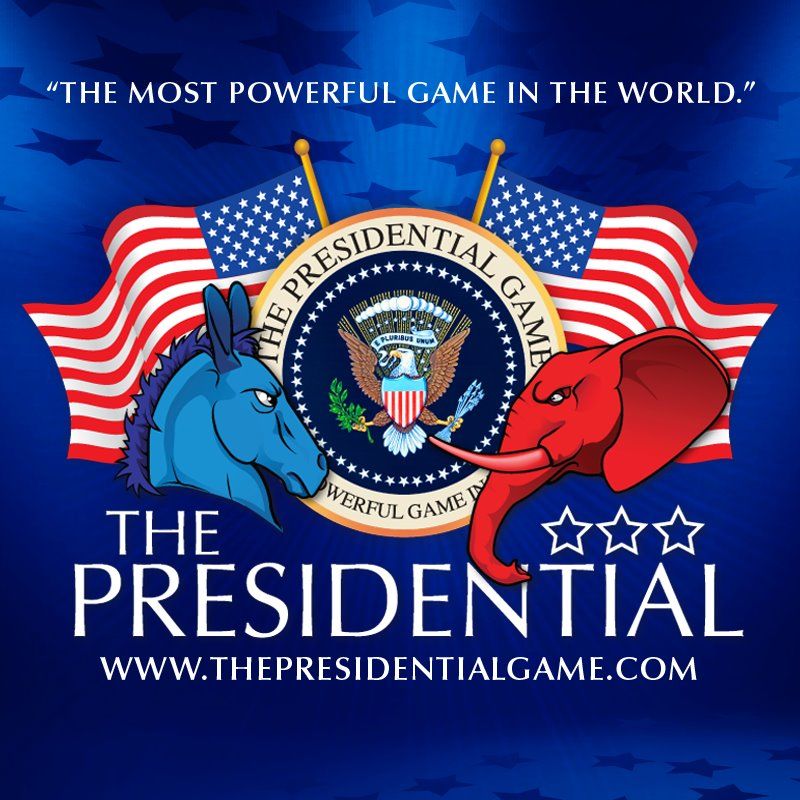 The Presidential Game gets 2 teams (Democrats and Republicans) working to get control of the White House.  You'll need at least 2 players for the game (as you need the 2 teams) and ideally they should be ages 11 and up.
Inside the box is a game board, 6 dice, 80 Politics Cards, 40 'writer your own' politics cards, 150 red votes (chips), 150 blue votes (chips), 1 score pad and an electoral WebMap Calculator access code.  Game play time is determined by how many weeks leading up to the election.  30 weeks as a game takes approximately one hour, so this is a relatively quick game to play.  The game retails for $35 directly from The Presidential website.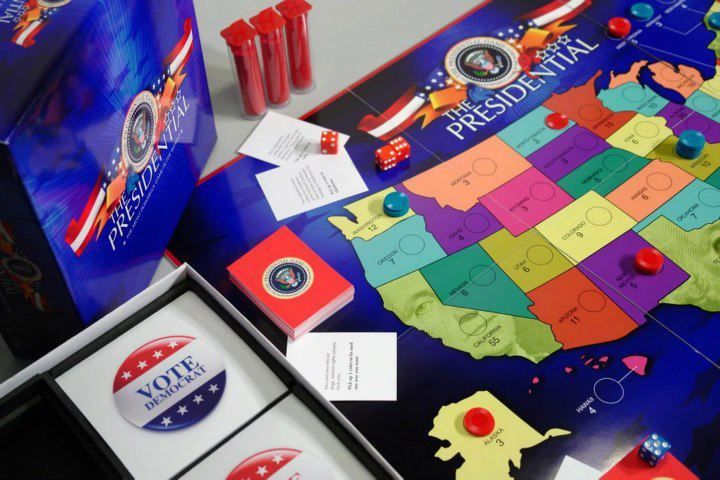 What Does Our Family Think about the Presidential Game?
I only had my 2 oldest boys working with this particular game as they had both the time to do it as part of their homeschooling and they both met the minimum age requirement.
While the boys who have played this game do not go out of their way to just play it for fun, they do get rather lively when they are playing it.  And, with repeated exposure to the process through the game , I feel that they are starting to better understand the election process.  Campaigning and Fundraising go hand in hand during the weeks leading up to the election. Then, there is the education in how electoral votes are distributed. 
We did find the process of how the votes are distributed in the game to be a little confusing for the boys at the start.  Everything is tied to the roll of the dice as well as the politics cards drawn as well as the states chosen by the teams for campaigning.  It's not impossible to grasp, but you want to keep the instructions close at hand with someone to act as referee if the different teams dispute something.
I am thinking about expanding the teams beyond one person per team by having our 10 year old join us in the future.  I'd considered having just 3 of us play, but figure it's always better to be balanced if at all possible when those disputes do come up.  If it goes well with my 10 year old, this game might take a field trip to his classroom of 5th and 6th graders, too.

How do you help your children learn about the election process?
Click to read more reviews from the Schoolhouse Review Crew.