I have been, or can be if you click on a link and make a purchase, compensated via a cash payment, gift, or something else of value for writing this post. Regardless, I only recommend products or services I use personally and believe will be good for my readers.
Welcome to the 90th edition of The Christian Home, a weekly Blog Magazine posted every Monday. Articles are submitted by various Christian Blog authors. I hope you enjoy the articles submitted for this week's issue. Don't forget to leave a comment here about your favorite article and give the author some comment love on their blog!
Parenting
Alana from the new blog, Lightly Salted, presents Parenting in Community. She has some great tips for seeking out community. I know that I really appreciate learning from those women who have walked similar paths before me, too.
Susan from Homeschooling Hearts & Minds shares My Kid Does That, Too! Isn't it comforting to know that your child is not the only one doing something that has you scratching your head? Thank you Susan for sharing from your life and reminding us that our kids are still normal when they do 'crazy' things.
Homekeeping
Featured Columnist
–
Karri from
My Life's a Treasure
presents In the Christmas Spirit ~ Decorating. I love all the decorations she has set up in their house. Now I wish I could invite Karri over to help me decorate our house. (Of course, it might help if I was as organized with my decorations as she is!)
Hospitality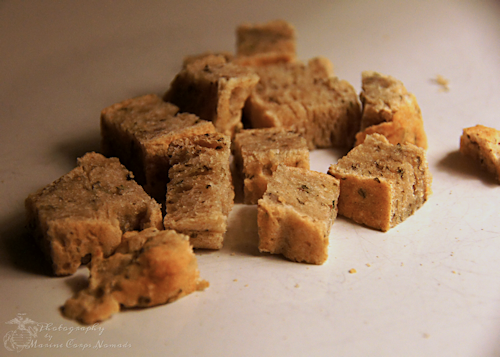 Featured Columnist–
Heather from
Marine Corps Nomads
presents Gluten Free Herb Bread. Even though I do not have to eat gluten free, I love finding new recipes to try and share with my friends that have kicked gluten to the curb. Thank you Heather for sharing your recipe.
Modest fashion
Featured Columnist – Caroline from The Modest Mom blog is back with another Modest Monday & A Link Up!. I love the rich colors in her outfit. And, I'll admit to being a bit envious that she can be outside without a heavy coat right now. (That's the price we pay for living so far north!)
Health and Fitness Check-in
Featured Columnist
–
Annie Kate presents

Fit Mommy Friday: Three Simple Tips for Health

posted at

Tea Time with Annie Kate.

I love her simple tips for healthy living and they are ones that I usually implement all year long.
Design and Decorate
Featured Columnist
Deanna from
Home Haven Ministry
is back with
CHRISTMAS TREE DECORATIONS
. I can see that Deanna is gearing up for some Christmas decorating by checking out what she has ready to go. Her tree skirt is gorgeous!
Movies and Music
Featured Columnist
–
Laura O from
Day Day in Our World
presents Christ the King. Come enjoy a few songs that reflect the truth that Christ is The King.
The Godly Home
Featured Columnist – Mrs. Sarah Coller from Hope in Every Season will be back soon.
I am looking for a featured columnists and/or submissions for the
Gentle Humor, Finance, Gardening & Flowers, Home Business, Parenting and Young Adult Columns. The young adult columnist needs to be an established teen or young adult blogger.
Thank you so much for reading! To submit your work for consideration, or to find out more about The Christian Home magazine, just visit the
about page
.
As the carnival site is acting wacky,
submissions can be email directly to me at daybydayinourworld at gmail dot com or via the
contact form
on this blog.
While we have featured columnists for many of the columns,

any Christian author

can submit for inclusion in the magazine in all of the different columns.