I have been, or can be if you click on a link and make a purchase, compensated via a cash payment, gift, or something else of value for writing this post. Regardless, I only recommend products or services I use personally and believe will be good for my readers.
Welcome to the 68th edition of The Christian Home, a weekly Blog Magazine posted every Monday. Each article was submitted by various Christian Blog Authors.
There are some wonderful articles submitted for this issue.  I hope you will enjoy them.  
Gardening and Flowers
Featured Columnist
–
Briana from
I Can't Decide
is back with My June Garden.  You can take a few minutes and see how it's grown in the past month.
I love the play space for the kids amid the garden.
Design and Decorate
Featured Columnist
Deanna showcases
Decorating On The Prairie: Area Rugs
over at
Home Haven Ministry
. What a great thrift store find to help beautify the home while awaiting floor work to be done.
Homekeeping
Featured Columnist
–
Karri showcases one repurposing project in the post titled My Five Must Have Cleaning Supplies over at
My Life's a Treasure
. Reading this makes me think of all the cleaning I need to do, but have little inspiration to do when the boys just mess it all up right behind me.  I am intrigued by her #5 pick (which you'll have to visit the post to see what it is!)
Finances
Featured Columnist
–
Mrs. White shares Life without a Telephone over at
The Legacy of Home

.

I suspect many people today would have some real reservations about living without a phone.  I know I'm in the minority for not having a smartphone or even a regular cell phone plan.
modest fashion
Featured Columnist – Caroline from The Modest Mom blog is back with another Modest Monday and a Link Up. She shares some lovely photos of her sister this week.
Health and Fitness Check-in
Featured Columnist
–

Annie Kate presents

Fit Mommy Friday: Playing in the Pool 
posted at
Tea Time with Annie Kate
. 

It sounds like she had a blast in the water with the kids.  What a great way to stay active and enjoy the summer weather.

 
Parenting
Featured Columnist – CrazyMom presents Goodbye Tattling! over at Ramblings at the Crazy House.  I am quite intrigued by her solution to the never ending tattling some kids will do all in the name of getting a sibling in trouble.
Movies and Music
Featured Columnist
–
Laura O in AK shares a review of The Way over at
Day By Day in Our World
. 
This was a 'slower paced' film that really resonated well with our family.
H
ospitality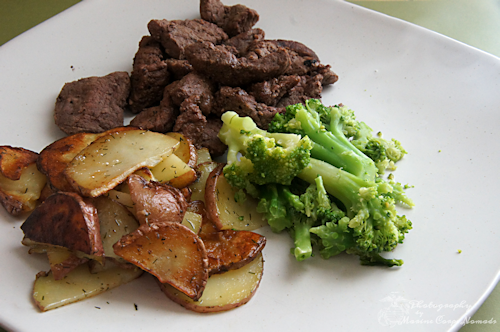 Featured Columnist
–Heather shares Mexican Sirloin Tips 3 Ways over at

Marine Corps Nomads

.  My family loves beef and I might have to give these a whirl sometime soon.
Gentle Humor
Featured Columnist – Lisa from The Army Chaps Wife will be back soon.
The Godly Home
Home Business
I am looking for a featured columnist and/or submissions for a Young Adult column.  This needs to be an established teen or young adult blogger.
Thank you so much for reading! To submit your work for consideration, or to find out more about The Christian Home magazine, just visit the
about page
.
As the carnival site is acting wacky, submissions can be email directly to me at daybydayinourworld at gmail dot com. 
While we have featured columnists for many of the columns,

any Christian author

can submit for inclusion in the magazine in all of the different columns.