I have been, or can be if you click on a link and make a purchase, compensated via a cash payment, gift, or something else of value for writing this post. Regardless, I only recommend products or services I use personally and believe will be good for my readers.
Welcome to the 64th edition of The Christian Home, a weekly Blog Magazine posted every Monday. Each article was submitted by various Christian Blog Authors.
I am honored to be hosting the magazine again this week. There are some wonderful articles submitted for this issue.  I hope you will enjoy them.   (And, you might notice that some of the featured contributors are category hopping this week!)
Design and Decorate
Featured Columnist
Deanna shows how her windows tilt in nicely for needed Spring cleaning in
Decorating On The Prairie and Cleaning
over at
Home Haven Ministry
. I miss having windows like that, although the casement style we have in our bedrooms allow for somewhat easy cleaning.
Homekeeping
Featured Columnist
–
Karri shares A Place for Everything over at
My Life's a Treasure
. I have don't have a 'pretty' binder, but do have a strong desire (and need) to corral those papers in one spot.  As it is, I have to go ask the appliance store for another receipt so I can get repair work done on our washer.  It'll be the 3rd copy I've needed as that piece of paper likes to vanish in the clutter.  I guess if I had a pretty binder to hold it, then I wouldn't keep losing it!
Gentle Humor
Featured Columnist – Lisa shares another Just for Fun post over at The Army Chaps Wife.  She shares a short story from an older issue of the Focus on the Family bulletin.
Finances
Featured Columnist
–
Mrs. White presents Commercial-Free Days
over at
The Legacy of Home
.  She reflects about shutting off sources of commercials to enjoy a day without someone suggesting you purchase their product or service.  (And, the only way to really accomplish this is to shut it all off!)
Movies and Music
Featured Columnist –   Laura O in AK featured Music on the Occasion of Pentecost over at Day By Day in Our World. I am constantly grateful that God sent down the Holy Spirit to be with us as a guide, if only we listen.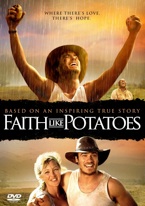 Annie Kate gives her thoughts on Faith Like Potatoes. I've wanted to see this movie for a while and just need to see which library in the area has a copy available.
Health and Fitness Check-in
Featured Columnist
–

Annie Kate presents

Fit Mommy Friday: Walking and Gluten Free Potato Chips
posted at
Tea Time with Annie Kate
. 

She shares not only a love of walking, but a recent discovering about a well known brand of chips now being gluten-free.

 
H
ospitality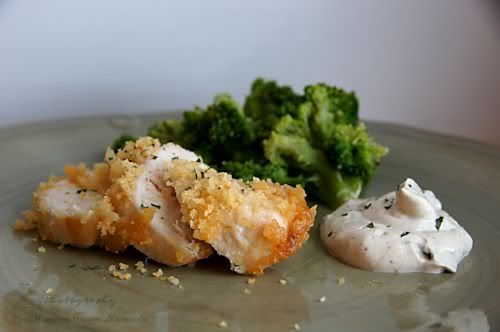 Featured Columnist
–Heather has me feeling hungry reading about her Potato Chip Parmesan Crusted Chicken over at

Marine Corps Nomads

.  Her food always looked good, but this photo is practically a work of art. 
Laura O in AK is sharing Chocolate Chip and Almond Flax Seed Cookies.  I love this recipe and appreciate the health benefits from flax coupled with the taste of a good semi-sweet chocolate. 
Gardening and Flowers
Featured Columnist
–
Briana shares Build a Raised Bed
over at
I Can't Decide
.
  This is something I really want to do up here, but the cost of lumber makes me hesitate.  Hers look wonderful and are inspiring me to take another look at the cost if Mr. O would make some here.
The Godly Home
Home Business
modest fashion
Featured Columnist – Caroline fromThe Modest Mom blog will be back next week.
Parenting
Featured Columnist – CrazyMom from Ramblings at the Crazy House will be back soon.
I am looking for a featured columnist and/or submissions for a Young Adult column.  This needs to be an established teen or young adult blogger.
Thank you so much for reading! To submit your work for consideration, or to find out more about The Christian Home magazine, just visit the
about page
.
As the carnival site is acting wacky, submissions can be email directly to me at daybydayinourworld at gmail dot com. 
While we have featured columnists for many of the columns,

any Christian author

can submit for inclusion in the magazine in all of the different columns.