I have been, or can be if you click on a link and make a purchase, compensated via a cash payment, gift, or something else of value for writing this post. Regardless, I only recommend products or services I use personally and believe will be good for my readers.
Welcome to the 59th edition of The Christian Home, a weekly Blog Magazine posted every Monday. Each article was submitted by various Christian Blog Authors.
I am honored to be hosting the magazine again this week. There are some wonderful articles submitted for this issue. I hope you will enjoy them.
The Godly Home
Featured Columnist
–
Sarah Coller presents Finding Contentment Instead of Worrying over at
Hope in Every Season
.
This is the first part in a series she has planned. I know that I am looking forward to reading the next installment as being content is something I strive for in my life and often 'fail' at achieving it to the degree I desire. Old habits of complaining about things are just hard to break.
modest fashion
Featured Columnist – Caroline presents "Modest Monday's" Link Up over at The Modest Mom blog. Her sister is the model for this week's photos. Doesn't she look lovely in such a vibrant colored top?
Movies and Music
Featured Columnist – Laura O in AK shares about The Least Among You over at Day By Day in Our World. Life was hectic at our house this past week, so I'm sharing a past movie review I've done that might interest others.
Health and Fitness Check-in
Featured Columnist
-Annie Kate presents Fit Mommy Friday: Enough Energy
posted at
Tea Time with Annie Kate
. I'd love to have a bout of energy that had me be the 'busy bee' in the room. But, as she shares, it is sometimes good to temper our energy, too.
Gentle Humor
Featured Columnist – Lisa shares Monday Meditation over at The Army Chaps Wife. I wonder if their cat is trying to block the words from her child's mouth??
Hospitality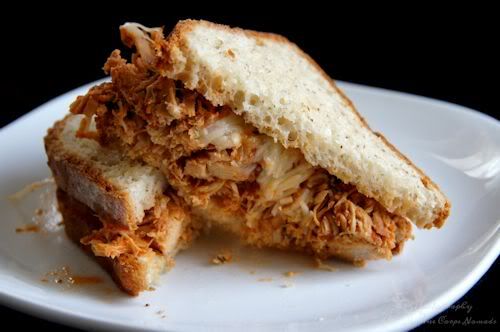 Featured Columnist
–Heather continues to make me hungry with her
Crockpot Chicken Parmesan
post
over at
Marine Corps Nomads
.
I would have never thought to make chicken parmesan into a tasty sandwich.
Finances
Featured Columnist
–
Mrs. White talks about The Thrifty Kitchen over at The Legacy of Home. I appreciate her reminder that 'treats' like soda and cookies do NOT need to be an everyday occurrence and could be something the kids have to buy or earn. We don't have soda for the boys on a regular basis. However, I have a few that act like death will claim them if a 'treat' is not had each day.
Gardening and Flowers
Featured Columnist
–
Briana shares her
Garden Tour of the Month
over

at

I Can't Decide

.

I'm trying to NOT be jealous as I look out my window and see mounds of snow in the yard with a few areas of ground.
Home Business
Featured Columnist
–
Kathy Brodock presents
Building a Family Economy – Emergency Candles
at
Teaching Good Things
. What a great way to be prepared or help another be prepared for an emergency!
Design and Decorate
I am looking for a featured columnist and/or submissions for each of these sections:
Homekeeping

Parenting

Young Adult

(This needs to be an established teen or young adult blogger.)
Thank you so much for reading! To submit your work for consideration, or to find out more about The Christian Home magazine, just visit the
about page
.
As the carnival site is acting wacky, submissions can be email directly to me at daybydayinourworld at gmail dot com.
While we have featured columnists for many of the columns,

any Christian author

can submit for inclusion in the magazine in all of the different columns.