I have been, or can be if you click on a link and make a purchase, compensated via a cash payment, gift, or something else of value for writing this post. Regardless, I only recommend products or services I use personally and believe will be good for my readers.
Back in January, Mr. O spent a cold winter morning with R and D at their JBER Cub Scout Snow Derby for Packs 109 and 110(the one R and D are in right now.)
What's a Cub Scout Snowbox Derby??
Well, like the Pinewood Derby most Cub Scout packs hold, the Snowbox Derby has the boys racing. Only, they are racing 'vehicles' made from cardboard and duct tape down a snow covered hill. ALL the boys in a den rode their den's creation. Helmets were required to participate as the folks at Hillberg on JBER are serious about safety. What adventure loving boy wouldn't love that?!! Actually, Boy Scouts love it, too, as P's Troop did the same thing during January. I just don't have photos of it since they went down a local hill in the evening. Enjoy some photos that Mr. O took with his new camera that morning…
Posting the Colors
Snowboxes lined up to race
Off and running down the hill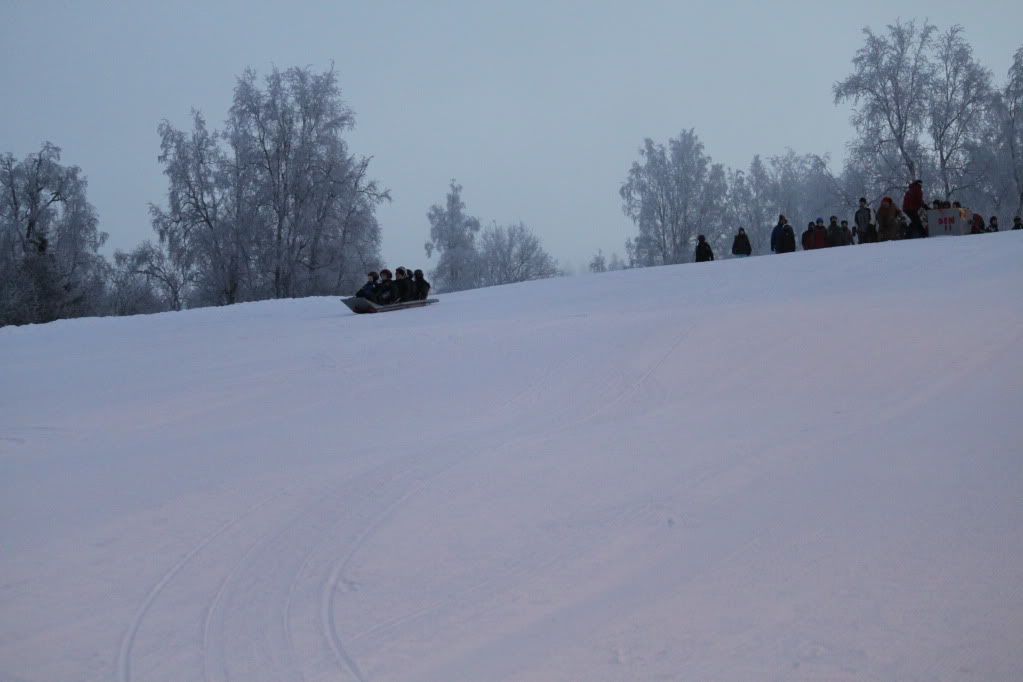 Pack 110 Wolf Den Carries their entry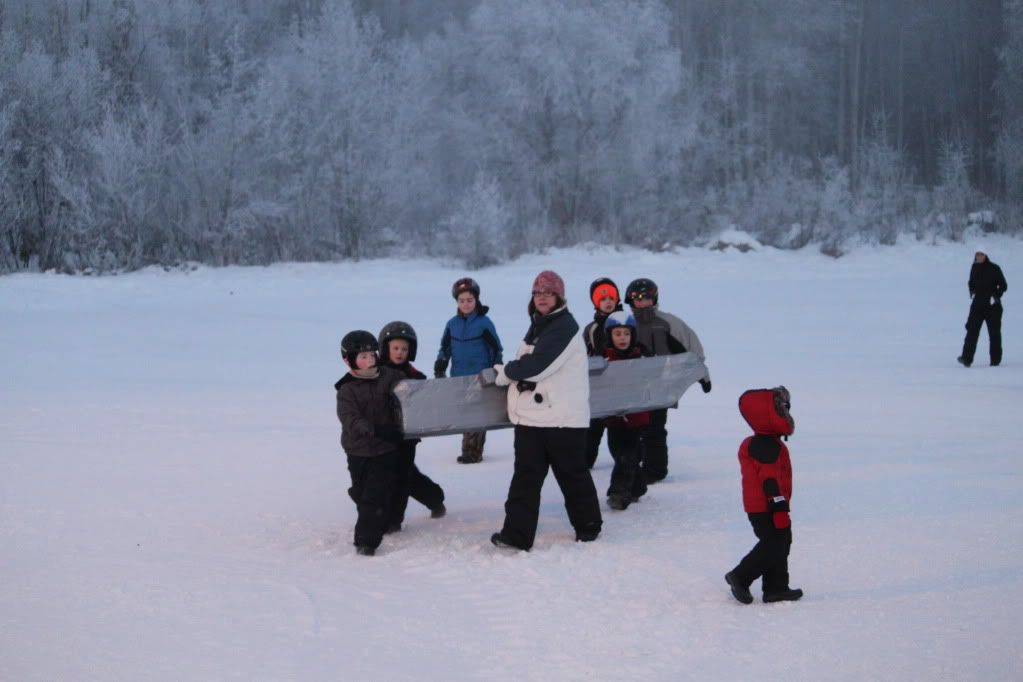 Approaching the finish line
Webelos II den pulls their vehicle from the tree line.
Doesn't that look like a LOT of fun?
Have you ever attended or been in a Snowbox Derby?