I have been, or can be if you click on a link and make a purchase, compensated via a cash payment, gift, or something else of value for writing this post. Regardless, I only recommend products or services I use personally and believe will be good for my readers.
This year the boys have been studying American History. Although the older ones had already cruised through the Lewis and Clark years, R was happy to help review Sacagawea (Brave Explorers Every Child Should Know) Complete PDF e-book available from Knowledge Quest.
About Sacagawea (Brave Explorers Every Child Should Know)
Sacagawea is an interactive historical novel that challenges readers to dig deeper into the true lives of extraordinary individuals AND stretches the idea of how stories themselves are told. Sacagawea is a riveting account and intimate look into the life of one of America's most beloved women.

Although one seamless novel, Sacagawea was written and released as 4 shorter, sequential parts, or episodes. Ebooks can be read sequentially or the complete saga of Sacagawea can be purchased in one ebook in its entirety for $4.97.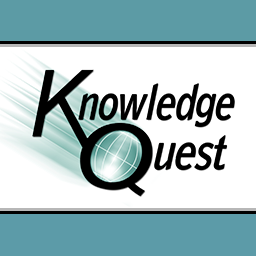 Knowledge Quest, Inc., the publisher of this title, is known throughout the homeschool community for high quality products that focus on history and geography. Our family was previously blessed to review their Time Maps Collection for PC and their Homeschooling ABCs course.
Our Thoughts on Sacagawea (Brave Explorers Every Child Should Know)
Overall, R and I have enjoyed this story. He had no problems (or complaints) about completing the title even though he had spent time earlier in the year reading other books on the same events. He did admit that he already 'knew' the material in the story and even mentioned that there were details he had read about in other sources which were not mentioned in this title. That seemingly insignificant comment from him opened the door for a discussion about how no one book is going to ever be 'complete' with details and that authors have to pick and choose what they will ultimately include.
I found that the writing was well done and engaging for kids and adults alike. I really liked how Ms. Atkins took the approach of Sacagawea retelling her adventures with Lewis and Clark to her son.
One BIG bonus to this ebook is the hyperlinked text within its pages making it easier to follow rabbit trails right away. For example, the text starts off referencing "Man-With-Red-Hair" also known as Captain William Clark. Clicking the hyperlinked text takes you to a website which provides a brief biography of him as well as links to delve a bit deeper.
Every item we've reviewed or purchased to use in our home from Knowledge Quest has been of high quality and worked will into our school efforts. I definitely recommend giving this title due consideration when studying American History with your children through middle school.