I have been, or can be if you click on a link and make a purchase, compensated via a cash payment, gift, or something else of value for writing this post. Regardless, I only recommend products or services I use personally and believe will be good for my readers.
It is the start of a new year which means it is also a time when some of us look to the past. I am specifically looking not just at what happened in our family, but also the top 10 posts for the site.
Looking Back at 2016: Life Apart from the Blogs
This year had periods of calm and periods of change.
The big change is my husband switching government agencies and taking a new job based in Colorado. Changing jobs is stressful. Moving is stressful. Heck, getting ready to move at some undetermined point in the future is stressful!
My eldest son also entered his sophomore year of college. He continues to live at home (for now) and plans to remain in Alaska even after everyone else leaves. Besides having good friends who are all staying local for college, he is also at one of the cheapest possible options for a state university.
I also branched out some of my work ventures to include science classes. I also took on a piano student for a friend. This means not only prepping for those classes, but having serious outside motivation to clean up the house on a regular basis. (Chaos is still here, but at least the kitchen and main bath are scrubbed down more often.)
I have a group of 6 boys in my high school physics class. Now, this is not a subject many look forward to taking. However, using Conceptual Physics as the base coupled with time to discuss concepts and conduct related experiments has helped. Aside from revisiting the topic for myself, I love seeing these boys gain a love of physics.
The middle school group has been interesting. 7 kids in total, 4 of them girls. I'm not sure if they will all join the spring sessions, but I am sure we'll have fun. From day one, they had plenty of giggling and a serious desire for experiments they could eat.
I was also so fortunate to attend a few conferences and a mastermind summit this past year. January 2016 found me in Las Vegas where I reconnected with a few friends and made several new ones. May 2016 had me in a cold, wet Chicago with another group of new and familiar faces at 2 different events. Then in July, I was able to visit Santa Fe for a conference where I discovered that I do suffer from altitude sickness issues. Finally, in December I was able to combine time with family and time at a conference in New Orleans.
Looking Back at 2016: Growth on the Blog
Years ago, I would join other bloggers in taking a look at growth. I will admit that I often felt like such a small fish in that sea and stopped sharing. Rather, I did my best to embrace the mantra that engaged is more important than numbers.
However, as many bloggers know, a decent number of sponsors DO look at numbers. Which I personally think is a shame as all it takes is ONE post to go viral and skew the numbers. After all, what good is it to spend hundreds or thousands of dollars with a 'big' site if your sponsored post will only see a few handfuls of views?
This year saw both a serious dip and then our first ever viral post.
The dip in pageviews came from a Google slap that I am still trying to get out from under. With over 3000 posts on this site, it is a daunting exercise to check each link to make sure anything that can be considered sponsored is coded as 'nofollow.' I thought I'd caught them all, but when I asked for reconsideration I was told there were still 'unnatural links'. And for anyone who wonders why the process is daunting….Google does not give you a list of the infractions.
Then when it was getting to really drag me down thinking of all the work and my pageviews tanking, I had a post surge via Pinterest. When I say viral, I mean viral for this site. It has brought about 50% of all pageviews in 2016. Whether it holds through the next few months is hard to say.
Curious what post brought almost 50% of the pageview traffic to Day by Day in Our World? Keep reading to see!
Looking Back at 2016: Top 10 Posts of 2016
This is for all categories. Time permitting, I will share specific categories later in the week.
Amazingly, there is only one post in the top 10 which had a giveaway attached. Some years it seems like several did.
#10 Chicken Lo Mein
This is a dish my 3rd born and I learned to make at a special after school cooking class when he was in 6th grade. He was excited to learn via the demonstrations and then get cooking at home with me.
The dish is easy to make and tastier than some of the takeout I've had over the years.
# 9 12 Days of Romance to Enhance Intimacy in Marriage
I recently had a good friend who has a great marriage utter the words that 'marriage is work.' I couldn't agree more.
Sometimes you need a little help. Setting aside time to enhance intimacy is important. While the post was sponsored, the sentiment and suggestions are all mine.
# 8 What is Affiliate Marketing and Will I Actually Make Money?
Affiliate marketing is something that I am doing more and more. Yet, it baffles many who want to start generating what is considered a 'passive income.'
This post is an overview with a link to one of the best investments I ever made. Affiliate marketing is NOT just sticking links into posts or social media messages. And, it is an investment of time in advance of the payout.
# 7 Halloween Trunk or Treat Fun with Awesome Pumpkin Decorating Ideas
For 2 years, my third born son attended a local public school. We had a great experience overall. This post came from attending their annual Trunk or Treat when he was in 6th grade. I still love some of the creative ideas the kids had for the pumpkin decorating contest.

# 6 Create a Special Easter Celebration this Year with Chocolat Frey
If you have not tried the selection from Chocolat Frey, you are seriously missing out! This post did have a giveaway assoiated with it which drove additional traffic.

# 5 Bohemian Style for a Romantic Road Trip
While I am no longer putting much of my fashion-oriented content here, it does make me smile to see a post like this be amid the most popular ones. After all, women want to look great and have outfits that fit their travel needs.

# 4 Organize Your Life with The 7 Minute Life Daily Planner
In 2015, this post started gaining some traction. I figure that many of us are seeking tools to help us get organized. This particular planner is more than just a calendar with the potential to help you really reach goals.

# 3 How to Prepare Your Car for Summer Adventures
This is the post which was picked for a sponsored Facebook ad campaign. Without that ad campaign, I would not expect to see it on the top 10 list. However, I am glad as it was a fun one to pull together with the help of my college son.
# 2 Bacon Garlic Roasted Brussel Sprouts with Balsamic Glaze
Brussel sprouts are gaining in popularity for their nutritional value. This recipe I pulled together adds some favorite flavors to create something spectacular.

#1 Super Simple Crock-Pot Swedish Meatballs
Okay, I am not surprised that this incredible recipe would gain serious interest. After all, it is simple to make and sure to please.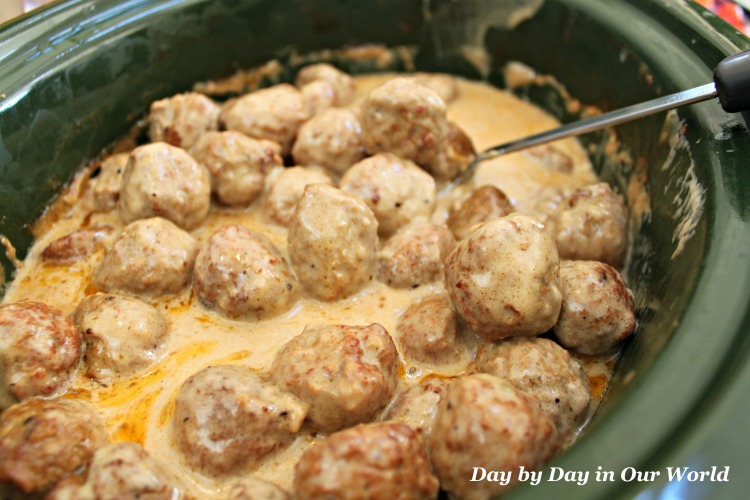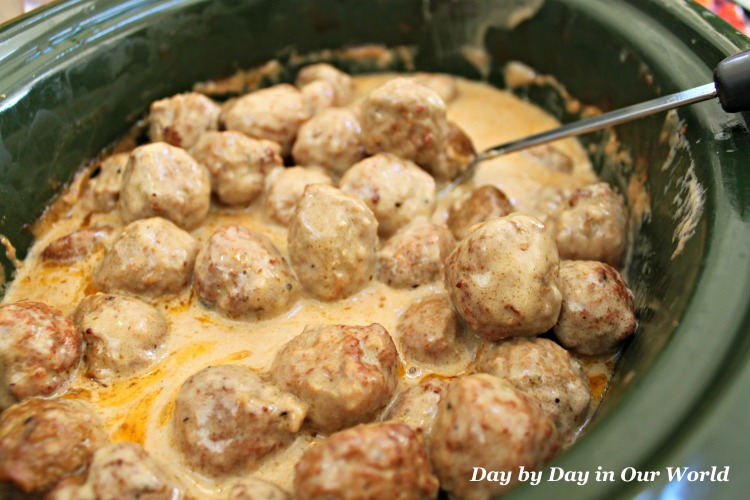 Where any of these posts one of YOUR favorites?
Do you have suggestions of what you'd like to see on Day by Day in Our World?