I have been, or can be if you click on a link and make a purchase, compensated via a cash payment, gift, or something else of value for writing this post. Regardless, I only recommend products or services I use personally and believe will be good for my readers.
 This post, Learning the Importance of Prayer via The Pray-ers, was made possible with a digital copy of The Pray-ers / Book 1 Troubles  by Mark S. Mirza and available through CTM Publishing Atlanta for review as part of the Schoolhouse Review Crew.

There is a long history now of authors creating a work of fiction to teach an important truth or set of truths. I'll admit that typically the fictional allegorical works tend to capture my interest more than some of the dry nonfiction works. The Pray-ers is a title that seeks to educate in a more entertaining manner.
The Pray-ers: Synopsis
The Pray-ers can be placed into the genre of Christian Historical Fiction. Through the pages, you are introduced to 3 key figures across time: Alexander Rich, Dr. Dale, and Epaphras. Each man is from a different era with 2 from the United States.
Epaphras is from the early Church. He was a colleague of the Apostle Paul and is mentioned a few times in Scripture. Many believe him to be the founder of the church at Colosse. Most importantly, he is known for his fervent prayer life and fighting against heresies in his local church. His prayers often sought God to help the Colossians be made perfect in the perfection of Christ.
Alexander Rich is an itinerant preacher in Georgia. Born in Massachusetts, he is called to minister to the people of Georgia. When the Civil War begins, he is compelled to remain with his flock and enlists as a preacher in the southern army. Captured by the north, he elects to remain with the men he is ministering to.
Beyond learning about these individuals, you also see a glimpse into the nastier side of life.
In a realm we cannot see with human eyes, angels and demons are active through time. Though this work of fiction, they are shown to be working towards their own goals. The angels are there to glorify God and when sent on a mission, protect humans. The demons are constantly finding ways to drive a wedge between us and God, bringing more souls to Satan's control.
For this story, there is a guardian angel, Hael, assigned to Dr. Dale. And there are demons doing their best to drive that wedge between the prayerful Christian men and God. Something unique for this novel is that Mr. Mirza has chosen to put demon names (e.g. katepa and joln) lowercase only. While it takes some getting used to reading this alternative formatting, I like how it removes a level of importance from them.
The Pray-ers: My Thoughts
So far, I am the only person in the house who has been reading this title. While I am an avid reader, I have to admit that getting through the pages of The Pray-ers has been a struggle. I'm just not entirely sure of the reason.  The writing is decent. The book is long, but not outrageously so.
My best guess is that this book is not one to rush through and my spirit senses that through the words God is speaking to me. Prayer life is important and I know that my personal prayer life has suffered in the last few years. So, I am persevering to complete this particular novel and see how the reading of others with a strong prayer life will help my own. And, that, I believe is a large part of why Mark S. Mirza authored it.
About Mark S. Mirza, author of The Pray-ers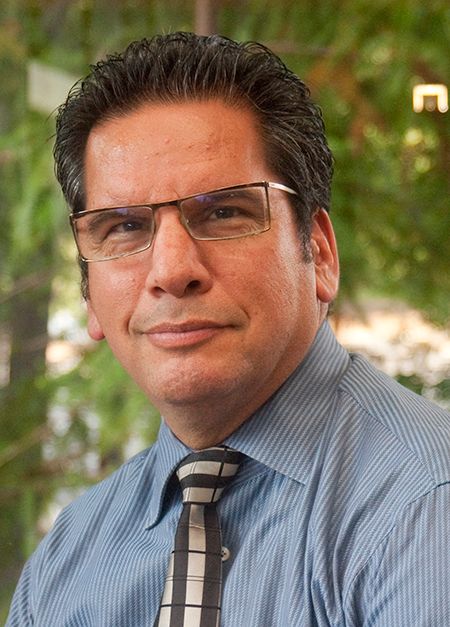 Mark is someone with a passion for men's ministry. He led the men's prayer ministry at the First Baptist Church in Atlanta, GA.
Common Thread Ministries was founded by him. It has a focus on helping churches and individuals with prayer. As part of that ministry, he coaches other men in how to start up prayer groups.
The Pray-ers is the venue he has taken to help teach others the importance of prayer.
Watch this video to hear Mark talk more about The Pray-ers:

Do you use stories to help teach the Christian faith?
Would this book appeal to you and your family?

Don't just take my word for how we found this to be. Visit the The Pray-ers / Book 1 Troubles post on the Homeschool Review Crew website to see what other homeschooling parents thought about this title and other grade level ones.