I have been, or can be if you click on a link and make a purchase, compensated via a cash payment, gift, or something else of value for writing this post. Regardless, I only recommend products or services I use personally and believe will be good for my readers.
A few years ago, the boys and I reviewed Christian Keyboarding. This simple program helped them to start learning better keyboarding skills so that one day they might be able to type faster than a hen peck speed. This summer we had the chance to review the new big font format of their Keyboarding for the Christian School Elementary Version, geared for grades K-5.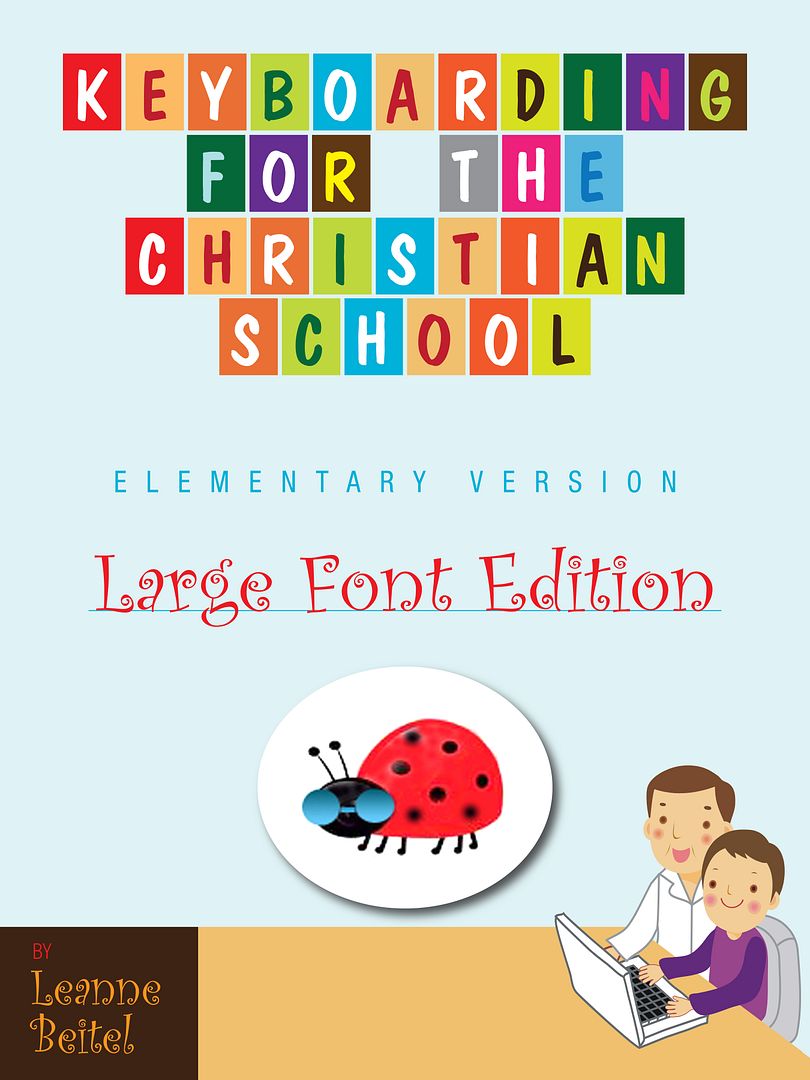 This time we had a new way to use this particular product… a Nook Color! That's right, I put the pdf file onto the Nook and let D have that sit alongside the computer for practicing his typing.
The lessons are simple to follow and the larger format makes it easier for the younger child to read the letters and then type them using a word processor. D is still trying to take peeks at his fingers as he practices typing. I figure a bit more consistent practice will help him build the confidence he needs to successfully type his assignments with accuracy and speed.
By the end of this particular title, your child will have the basics down as illustrated by the table of contents below. Once they arrive at lesson 30, the addition of Scripture for their subject material occurs.
Given how reliant upon computers our society has become, the ability to type well and with some speed is a great skill for any individual to have.
Keyboarding for the Christian School Elementary Version retails for $12.95 as an ebook and is available in standard or large font editions. You can purchase this or the regular version for older students from Christian Keyboarding.
Disclaimer ~ We were sent the materials referenced in the above post to facilitate a review as a member of the Schoolhouse Review Crew. No monetary compensation occurred and all opinions are my own. You can see what other Crewmates had to say about this product and others by visiting the Schoolhouse Review Crew website.