I have been, or can be if you click on a link and make a purchase, compensated via a cash payment, gift, or something else of value for writing this post. Regardless, I only recommend products or services I use personally and believe will be good for my readers.
I love a good, catchy title that just makes you want to pick up a book and start reading.  This book definitely does that as the author's make it clear that being an atheist requires a LOT of faith.  And, in a world that is so secularized that Christians are thought to be loons by many for their beliefs, a book like this is sorely needed.

I Don't Have Enough Faith to Be an Atheist by Norman L. Geisler and Frank Turek is not a new book as it was originally published in 2004.  But, the curriculum to go with this title is brand new from Apologia Educational Ministries, Inc..  And, in one word I'd say it is AWESOME!
The curriculum matches the book chapter for chapter as well as including reflections on the introduction, conclusion and appendices of the book.  Check out the fun chapter titles they used to describe their progression in proof that believing in Christianity is easier than being an atheist.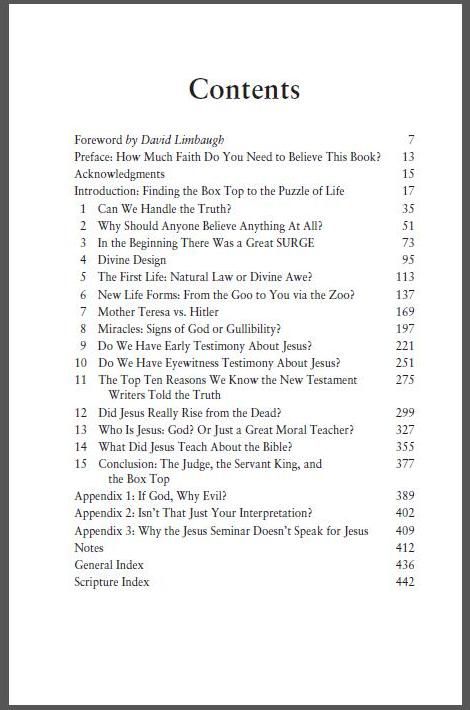 While you might not see it from the chapter titles alone, the authors have laid out a step by step progression for providing the proof you need to realize Christianity's got it right.  And, it all starts with logic.  After all, both the reader and the author need to be comparing apples to apples and not apples to oranges.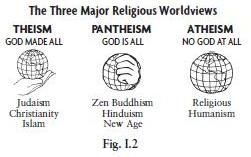 They also define the different religions into 3 groups from the start.
The curriculum Apologia offers to compliment this book goes beyond just a handful of comprehension questions.  There's actually additional content with different historical figures featured throughout the workbook.  You will find those questions to get you digging deeper into the material and connecting the dots.  Additionally, they reiterate the key topics covered in the passage as well as any terms the student should either know or learn.
I've been reading ahead of my teenager and must confess that I'd loved the book so much I have a hard time passing it to him to read a chapter as I really want to devour the rest of it NOW.  But, don't mistake that drive to continue reading to imply I'm speeding through the chapters.  Nope.  Not happening that way.  Instead, I'm reading and truly 'ruminating' on the words as I make my way through the material.  (As we've been winding down our summer 'break', I don't think P has been too sad to have mom take longer to finish before passing it to him for his glimpse at the material.)
Now, part of the reason I've read ahead of P to being with is my quest to make sure I see any statements that conflict with our Catholic faith.  So far, if there is something I'm missing it.  They do have a bit about Mother Teresa, but put the focus on her actions and not her Catholic faith.  And, there was a spot in the workbook where they are talking about Clement of Rome and as an aside say that the Catholic Church counts him as the second of third bishop of Rome…which in a Church History book written by a Catholic would have the titled Pope in front of his name.
I believe part of the reason I'm not seeing big divergences in doctrine is because they've written this title to prove Christianity and not any ONE denomination of Christianity.  This desire to focus more upon why belief in God and Christ is founded is further seen when addressing a difference in opinion on the how old the universe is.  Personally, I loved that particular section as our family finds ourselves on the opposite side of this issue when talking with other Christian homeschoolers.  Why divide over something that is trivial in comparison to our eternal salvation?
As I know it is sometimes hard to truly grasp how awesome a particular title might be, I love when I can share that the publisher has samples available to download.  In this case, you get the introduction and entire first chapter to read which will set the stage for the rest of the book.  The workbook sample corresponds to the first chapter and also provides a good glimpse at the format and approach of the material.
Don't be surprised if you start noticing discrepancies in those science documentaries or at least be able to say out loud that you're spotting the speaker's particular worldview.  That's what's been happening with me as I have read the title and watched some shows on a particular well-known cable station that hubby enjoys watching.
This particular program is geared for high school students and young adults to learn more and be better prepared to defend the faith.  I'd advocate for even those of us beyond the high school years to at least read the book if not delve deeper with your student using the workbook.
From Apologia's Site: This study will prepare teens and young adults to defend their Christian faith with boldness and effectiveness. During this course, your student will tackle the question of absolute truth, demolish the follies of postmodernism, debunk moral relativism, and march logically and surely toward the inescapable truths of the Christian faith.
I Don't Have Enough Faith to Be an Atheist retails for $16 and the workbook retails for $33.
And don't forget that apologetics is a good thing!
Disclaimer ~ We were provided with the materials mentioned in this review to facilitate a review as a member of the Schoolhouse Review Crew. No monetary compensation occurred and all opinions are my own. You can see what other Crewmates had to say about this product and others by visiting the Schoolhouse Review Crew website.