I have been, or can be if you click on a link and make a purchase, compensated via a cash payment, gift, or something else of value for writing this post. Regardless, I only recommend products or services I use personally and believe will be good for my readers.
I've spoken in the past about our family's occasional learning with project packs from In the Hands of a Child. We own a TON of their units and I like to pull bits and pieces from them for the boys to do when it fits with our studies. (P and I even served as a rep for them at a few homeschool conferences when we lived back in Maryland!) Most of the units we own are lapbook format which the boys are starting to lose interest in completing. So, I was eager to have our family review Honing Your Study Skills in notepack format.
About Honing Your Study Skills and In the Hands of a Child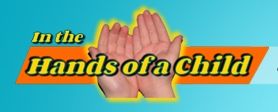 In the Hands of a Child began in 2002 when two homeschooling moms found themselves constantly searching for the right graphics and information for their children to complete lapbooks and trying to answer the question, "What exactly is a lapbook?"Kimm Bellotto and Niki McNeil met through an online homeschool email list and decided to utilize Niki's innovative ideas and Kimm's creative graphics abilities in launching the first company to sell ready to use lapbook kits. The company's first unit to be published in November 2002 was simply called Plant.
Over the years, the company has grown leaps and bounds. In 2005, Katie joined In the Hands of a Child as an author/researcher and then as a partner in the growing business. The units have evolved as well to now include a planning guide, research guide, several hands-on activities, suggested reading lists, and an answer key to make the whole process as painless as possible for the educating parent.
They have published over 450 Lapbook and Notebook Project Packs and we continue to release new ones on a regular basis. Customers have an option to purchase a Super Membership which gives them 2 new project packs each month (one for younger learners and one for older learners.) They also have different lapbooking supplies and items that fit with their project packs.
For anyone in the process of learning, study skills are crucial for success. Sadly, how to study is NOT intuitive for most people. In the Hands of a Child recognized that a high interest method of getting students to learn about study skills was in order. Students need to develop good study habits and they need to learn how to use study materials. So, they created Honing Your Study Skills to meet that need.
This unit study is geared for students in the 5th-10th grade range and provides the ability to teach some basic tips and tools for successful study habits, as well as how to use reference materials. 13 tips for successful studying are presented which include time management, taking good notes, how to avoid disturbances, and more. Also, students will learn how to use reference materials such as almanacs, atlases, dictionaries, encyclopedias, the Internet, and others that make studying easier.
The unit is laid out to be completed in 5 days (with a planning guide included to make it super easy to do!) A related reading list is inside to help you expand learning beyond the 11 page research guide and 15 activities for the student to complete. An answer key with suggested responses is included at the end of the unit.
Pricing information on this and other units varies with different sales throughout the year. The regular price for Honing Your Study Skills is $12. However, during the current Back to School Sale (ending August 31, 2013), the cost is $5 in pdf format. You can opt for either lapbooking or note pack format.
Our Experience with Honing Your Study Skills
I won't lie and say that the boys were over the moon about doing this short unit study. If anything, they balked at me asking them to spend a week of their 'summer break' to do the work. But, I reminded them that learning is a continual process. Besides, this unit is more about HOW to learn than doing the actual learning.
I can say that they both preferred the note pack format to the lapbooking. While I still like the ability to have colorful mini-books that can then be placed on sheets of cardstock stored in a 3 ring binder OR on a folded file folder, the boys do not like the cutting and folding associated with that process. The pages in this unit are ready to go with no extra work straight from the printer! And, they fit easily into a binder as well.
As for the material in the unit, I was not surprised that they would have some vocal opinions to share. Both boys latched onto the idea of yummy snacks to help them study and took time to let me know I don't provide them with enough of the snacks they want. I'd definitely up the snack availability to help them get work done.
P took exception to the suggestion that studying NOT happen on a bed. I often find him on the guest room bed seeking asylum from the noise his brothers can generate. So, to him, that's the perfect place to study. However, as an adult I can definitely see how easy it is to lounge a bit or lose focus more easily when you are just a little too comfortable.
While the boys found many of the tips are ones they have heard before now, I know that the repetition and act of writing many of the tips down onto paper should help them improve their personal study skills. It won't be long before they are done with high school and off to college where professors will expect them to have it all together. Good study skills will prove crucial at that point, and now is the time to lay them.
Click to read more reviews from the Schoolhouse Review Crew.