I have been, or can be if you click on a link and make a purchase, compensated via a cash payment, gift, or something else of value for writing this post. Regardless, I only recommend products or services I use personally and believe will be good for my readers.
Up until last July, I had never taken the time or invested the money in attending a blog conference. My first one was iReatreat in my home stomping grounds of New Orleans last July. Then I was in Atlanta for Type-A Parent which completely blew my mind. I'm now hooked and earlier this month attended the Type-A Vegas Mastermind Bootcamp 2016 which was timed to be adjacent to Affiliate Summit West in Las Vegas.
These 2 events were quite different.
Type-A Vegas Mastermind Bootcamp 2016 was completely focused on bloggers / online influencers with presentations on topics of interest to help you grow as well as a few breakout sessions where you had a mini Mastermind experience.
Affiliate Summit is a lot larger with a much smaller subset of bloggers trying to navigate sessions and exhibits which tend to be geared towards other aspects of affiliate marketing. For now, I'm going to just share about the incredibly packed day with Type-A
Type-A Vegas Mastermind Bootcamp 2016 Presentations
We started the day with a breakfast sponsored by Sony Pictures with a special advanced sneak peek of the movie Miracles from Heaven starring Jennifer Garner and Queen Latifah.
This film appears to pack a powerful message and while the overall storyline is focused on families, the film is not recommended for younger children because of themes in the film. Many of us had tears in our eyes just from watching the extended trailer and few clips we were privileged to see. I can hardly wait to see this movie when it comes out on March 16th and expect it to be quite moving.
From the breakfast, we had our first presentation: Playing Hardball – Insisting on Your Worth with Jamie Lieberman and Danielle Liss. These ladies just launched a new company, Businessese , which offers anyone starting a small business (including a blog online!) the business forms and legal documents you may need to make things work more smoothly.
This presentation gave a general framework which looks at potential impressions, reach, investment, content and engagement for pricing work you might do for a brand. Additionally, Jamie shared a lot about negotiation, a skill that some business owners see as a serious hurdle they do not want to overcome. In one hour, I had recorded 3 pages of notes that will remind me to make sure I am not undervaluing my work and to have a better game plan for any future outreach.
Our next presentation was What's Wrong with Your Affiliate Marketing and What You Can Do to Fix it by Abby Schaller, ShareASale Blogger Liason. Abby brings experience from both sides of affiliate marketing as she also has her own blog where she incorporates affiliate links. Affiliate marketing is one avenue of income that I am seeking to grow in the coming year, so I was paying close attention.


One of the key takeaways from her presentation is that I had been underutilizing the resources in my ShareaSale account. Also, while it is tempting to sign up for every program you see, it is far better to be selective and focus on a few that really fit your readership.
Lunch with Luma included a presentation by the company about their ground-breaking internet router system. The inventors of the system wanted something that would be easy to set up as well as being near impossible for a motivated teen to hack. Through an app on your smartphone, you can monitor current and past usage and even lock someone out of their internet connection if caught misusing it.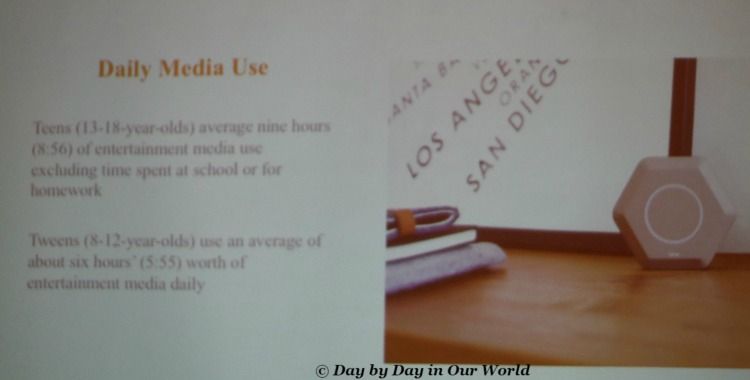 I have a serious longing to bring a Luma set up into our home as our current router is too confusing when it comes to limiting what the boys can do online.
Taking Your Blog to the Next Level: Planning, Pitching and Profit with Sili Recio from The Mamihood provided a great wrap up to the day with reminders about how to better approach what could be considered the 'sales' component of blogging.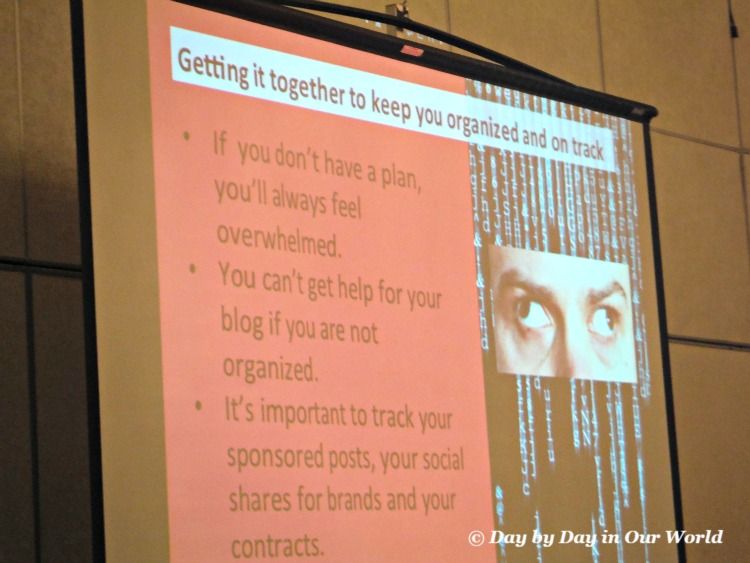 Thanks to both her session and the first keynote on pricing, I am now more closely reading the contracts I am asked to sign for networks. Also, I am looking to move beyond securing sponsored content through networks to directly approaching those companies I believe to be a good fit for my family and this site.
Type-A Vegas Mastermind Bootcamp 2016 Goal-Setting Roundtables
This component is something which is not included in the regular Type A Parent conference. I was eagerly anticipating this as it always helps to have someone else take a critical look at your site. We had 2 sessions with our randomly gathered mastermind groups, one before lunch and one in the afternoon.
While I did not leave with as long of an actionable sheet as others in my small group, I did have a few things which had been needling me for a while that this group with some BIG bloggers completely agreed with my needing to consider. If you notice some tweaking of how this site is formatted, that would be due to my mastermind group experience. Sadly, the mobile responsive theme I'd chosen last fall was not as mobile friendly as I expected. Since a large portion of readers use some form of mobile device to read posts, I am seeking out a layout which will provide a better overall experience.
Other parts of the day included Expert Roundtables where you could drop in on conversations on a given topic (e.g. Blab, writing an eCourse, and Pinterest Ads) hosted by someone with expert status. Like the Mastermind groups, this provided the opportunity to not only network but get concrete ideas for your site. Brand Networking roundtables focused upon networking with the brands and was quite enjoyable (e.g. seeing the Luma app in action!)
After a long break for dinner (or rest if you were wiped out by the whirlwind of activity,) there was a closing party at The Sayers Club at SLS. Groups took taxi rides there as it was more than a mile down the strip from the Paris. It was interesting to be in a club environment after so many years of a more subdued married life and kids.


I'll admit that I was one of the several ladies feeling rather old when the club opened to general admittance which meant a ton of barely legal to drink 20 somethings in high heels and short skirts arriving for the DJ and dancing. I did have some wonderful conversations during this time and then got my dance on during the 'after party' at Le Cabaret in the Paris. They had a band which played music that was much more to my taste (as in I knew the songs!) and far less strobe lighting.
Beyond having a much-needed break from Alaska in the middle of winter, I definitely feel like I learned a lot to help me improve my business. Networking with companies and other online influencers was also quite welcomed by me. I can also cross 'see Las Vegas' from my travel bucket list, although I'd love to go back with access to wheels and visit areas away from The Strip. Now I just need to start taking action and see where I can get before heading for an invite only Mastermind summit in Chicago this May.
If you are a blogger or online influencer looking to grow your brand, I highly recommend attending a Type-A event. Tickets are still available for Type-A West in Santa Fe in early July as well as a Type-A New York Mastermind Bootcamp in August which is adjacent to Affiliate Summit East. I'm most grateful if you'd consider using my affiliate link to purchase Type-A tickets.
Have you attended any blog / online influencer conferences?