I have been, or can be if you click on a link and make a purchase, compensated via a cash payment, gift, or something else of value for writing this post. Regardless, I only recommend products or services I use personally and believe will be good for my readers.
After almost 2 weeks in Colorado, the boys and I are back in Alaska. And, we've been welcomed by snow!
I'm looking forward to inspiration in this week's link up and hope you find it, too.
Welcome to the Healthy Living Link Party #106! We are so glad to have you join us.
We love to feature you! We also love to share your content and give you a shout out on our social media accounts. However, some of you do not have their social media accounts visible. Make it easy for us to feature you and follow you too!
We are simplifying the rules of the party! Why make it complicated to enjoy a link party when we can keep things simple? You are still welcome to share as many links as you want, both old and new. And of course we would still love to meet you, we appreciate follow backs and a link back on our party however it is not required.
We just want everybody to have fun!
One big change we are doing is that we are opening our HEALTHY LIVING LINK PARTY PINTEREST BOARD.
Collaborate with us and we would love for you to pin with us. Pin your healthy living related post, recipes, giveaways, reviews and more! If you like to join our collaborative board, you can email me at abountifullove (at)gmail (dot)com or comment below!
Join our Healthy Living Link Party Collaborative board.
We'd like to thank each and every one of you for making every week so amazing! Keep sharing your healthy and inspiring posts with us.
If you are new here, we are so glad to have you!! Have fun and make new friends! I appreciate each and every one of you for joining us.
The Healthy Living link party is all about living a healthy life. Link up your posts related to healthy living and recipes that are low carb, low calorie, paleo, keto, organic, clean, etc. Eating healthy doesn't have to be boring and is more fun when you share your recipes and find some new ones.
We all pick our week's feature, so don't forget to stop by their blogs!
Here's what your hosts have been up to this week
Meet your hosts!
Once again, there were many great posts linked up last week. It does get challenging to pick just a few to feature!
"Bowl Food" is gaining in popularity. Spicy Chipotle Chicken Bowl at EffiFit is one option for a dinner in a bowl that isn't soup.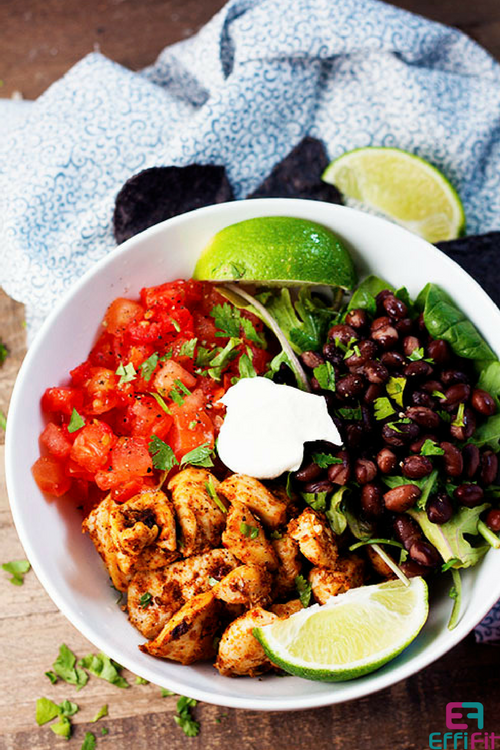 The second post I chose is centered around food in a way. But, instead of a recipe, Confessions of a Sugar Addict at Real Food, Simple Life is one person's story of how cutting out sugar has made a huge difference.
Don't forget to grab your button if you are featured!
SIMPLIFIED Rules of the Party:
L

ink up only healthy living related post –> recipes, tips, guidelines, giveaways, etc.

PIN THE FEATURES.
By adding your link to this blog hop gives A Bountiful Love and all the Co-Hosts permission to share your posts and pictures via social media. Emails are obtained ONLY TO NOTIFY participants of the next link-up and for that reason only. You may opt out of these emails by unsubscribing from them at any time.
Let's party, link up below!

This site uses cookies to deliver its services, to personalize ads and to analyze traffic. Information about your use of this site is shared with Google. By using this site, you agree to its use of cookies. This message is to comply with the EU law. more information
The cookie settings on this website are set to "allow cookies" to give you the best browsing experience possible. If you continue to use this website without changing your cookie settings or you click "Accept" below then you are consenting to this.