I have been, or can be if you click on a link and make a purchase, compensated via a cash payment, gift, or something else of value for writing this post. Regardless, I only recommend products or services I use personally and believe will be good for my readers.
Nap time can become a dreaded time in our house. J is a typical toddler who is afraid to take a nap now for fear of missing out on what the big boys are doing.
For some kids, a 'lovely' helps them feel more secure when taking a much needed rest in the daytime hours or even when it is time for bed at night.
Recently, we had the pleasure of having two different Happy Nappers make their way to our house. J is in love with both of them.
About Happy Nappers:

Happy Nappers are the perfect play pillow! All you have to do is ring their sleepy sounds doorbell, then wake 'em up and take 'em out. When you're finished playing, just give your Happy Napper® a hug goodnight and return 'em to their Home Sweet Home. Whether it's a Doghouse, Dragon's Castle, Bug Bungalow or Penguin's Igloo, there's nothing like a Happy Napper®, The Perfect Play Pillow®!
When you acquire a Happy Napper, you see the animal's home and even have a button you can push to 'wake' them up. When you do, there's a snoring sound that is played. The boys really get a 'kick' out of that.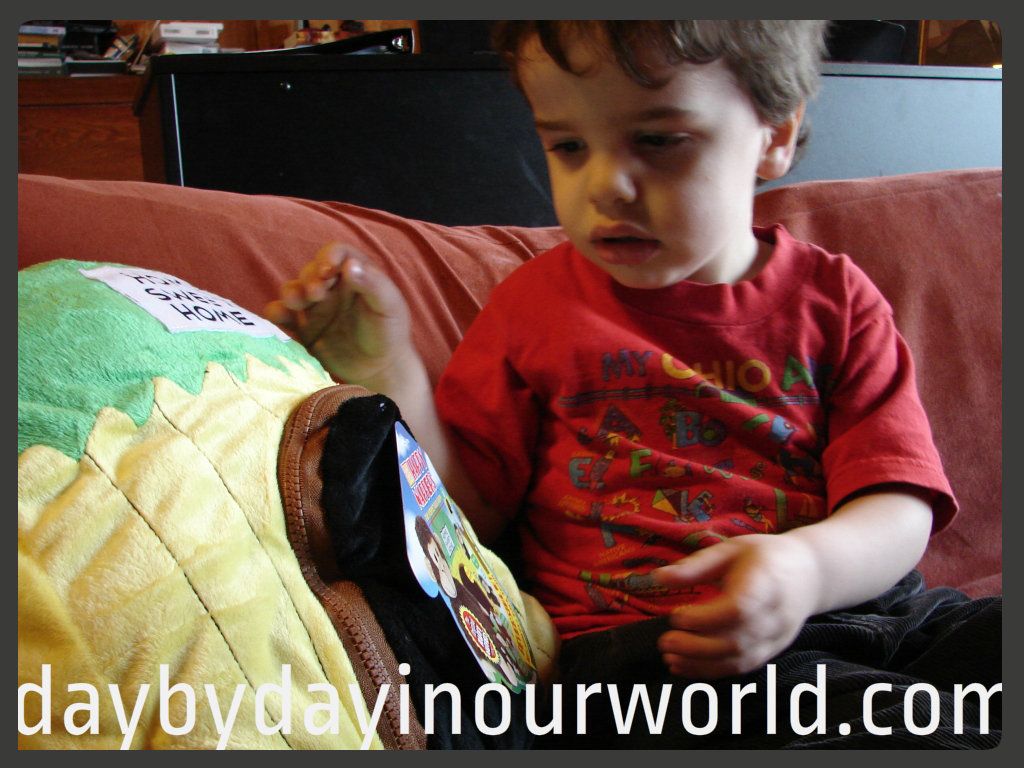 Unzipping the house allows you to pull the animal form out to then stuff with the 'house' and zip up to have your cute animal creature.
This cute little monkey is now 'living' on J's bed as his favorite nighttime buddy.
A few weeks after the monkey entered the house, we received another box containing a completely different Happy Napper ~ the penguin! J was so excited when we found out it was a computer glitch and he was able to keep this new buddy as well.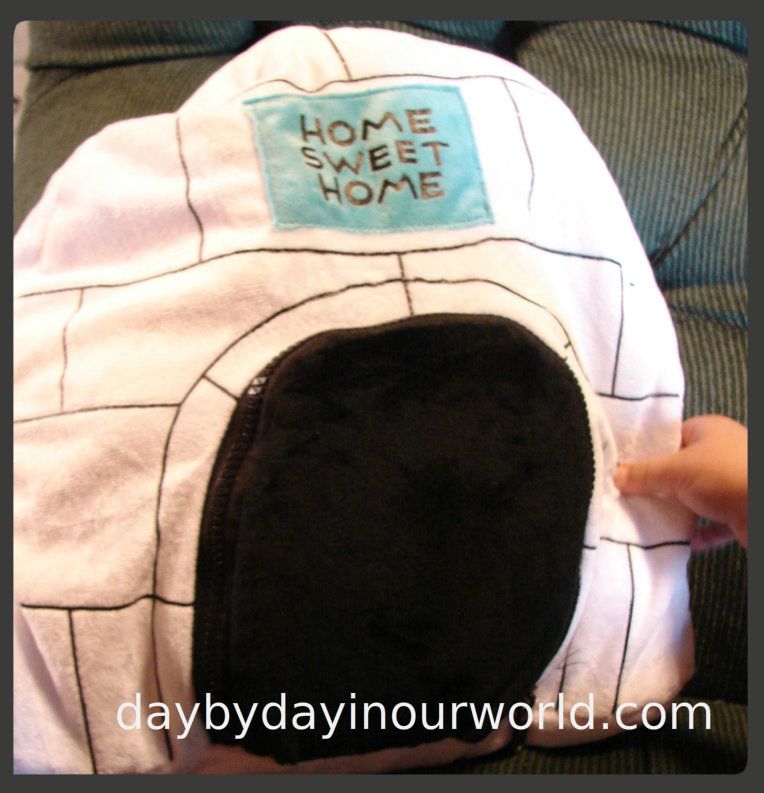 I'd be hard pressed to say which one he likes more. They both have a place of honor on his bed when it's time for sleep.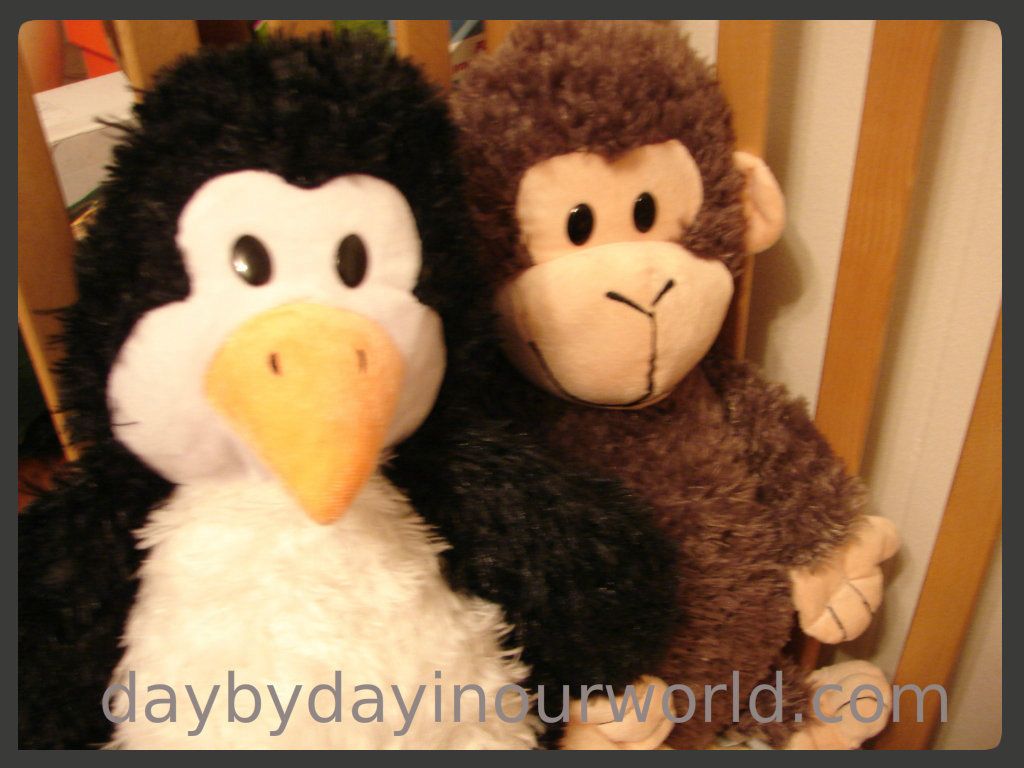 They do say that TWO are better than ONE.
Happy Nappers retail for $19.99 and are available in several different choices (monkey, dragon, ladybug, penguin, dog and unicorn.) If you use the discount code SPECIAL4U when ordering through the link here, you will also receive free shipping. Plus, at the time of my writing this review, that particular site has the Happy Nappers on sale for $14.95 each. Also, a portion of all Happy Nappers' proceeds will be given to the Home Sweet Home Fund benefiting the Children's Brain Tumor Foundation. So, not only could you bring a smile to the face of your child, you can help another as well!
Which Happy Napper do YOU like the best?
Disclaimer ~ We were sent Happy Nappers to facilitate this review. No monetary compensation occurred and all opinions are our own.