I have been, or can be if you click on a link and make a purchase, compensated via a cash payment, gift, or something else of value for writing this post. Regardless, I only recommend products or services I use personally and believe will be good for my readers.
History is a subject that seems to go one of two ways for kids.  They are either bored to tears as a teacher drones on about a topic of little interest or assigns pages upon pages of a textbook for reading OR they catch the bug and want to really dig deep and learn more on people or events.  Home School in the Woods has created products, including the Hands-On History Lap-Pak: The 20th Century in America  which our family has been privileged to review for the Schoolhouse Crew, that help bring a more hands on approach to history and hopefully inspire kids to learn more in the process.
Hands on History of the 20th Century in America with Homeschool in the Woods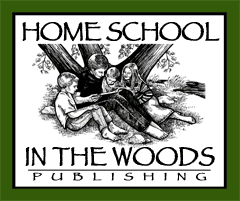 Amy Pack and her crew are known by many in the homeschool community for her fabulous historical figures used in timelines as well as the Time Traveler's series for American History. You can feel the love that poured into her work and the artistic sketches are fantastic.  The 20th Century is the last installment in the Time Traveler's series which brings American history more to life through a multitude of senses with the compilation of a Lap Book as the final project.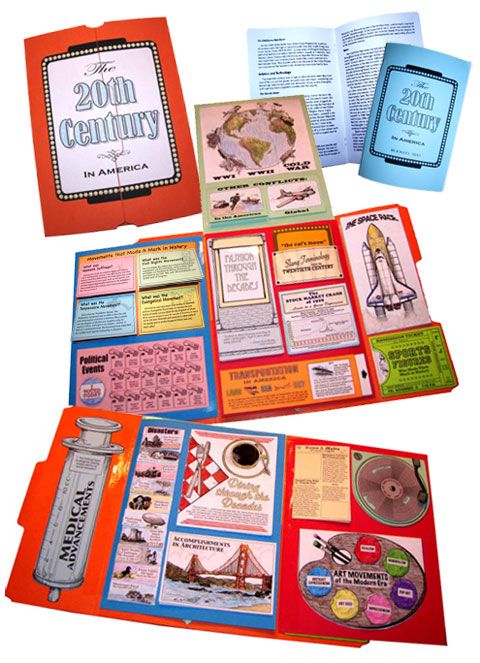 There's a lot to cover in the 20th Century in America and this project pack covers a variety of topics to get you there.  Inside the project package, you will find a total of 22 project topics ranging from looking at the major wars (WWI, WWII, and the Cold War) to even looking at favorite foods, music and art.  While there is a booklet for the overview, the project pack really comes to life with additional reading,research and multimedia exploration.
The 20th Century Lap Book is available as either a download ($21.95 )or on a CD-ROM ($22.95 plus shipping). You can contact the company directly for the option to use this product in a co-operative setting.
Our Experience with Hands On History of the 20th Century in America with Homeschool in the Woods
Earlier this year, the middle boys and I were using her earlier Time Travelers materials in conjunction with a historical fiction reading schedule.  Unlike those units, this one did not have a schedule by day with assigned reading and project assignments.  Although I love a schedule to show me some structure, the lack of it was quite fitting as we were using this for school on the road.  As found in other project packs from Homeschool in the Woods, there are wonderful instructions for each activity including suggestions for the type of paper used for printing.
Normally, I would print each project's pages on the day we needed it.  However, I had to print several projects at one time to have the materials ready for the day we'd need them as I wouldn't have a printer available.   I went simple with white paper although the instruction pages do have some suggested for colored paper or card stock.  Along with those projects,  I also printed the 20th Century informational pages in booklet format for each of the boys to have for reading now and then placement in their finished book for future reference.
The one thing I've discovered about any lapbooking with the boys is that I end up doing the bulk of the cutting and folding.  Knowing this, I rarely have them complete ALL of the mini-books in a project package.  To avoid a lot of expense, I also cut the double sided tape for them (as it's amazing how much tape or glue some kids think they need to make something stick!) Once they boys settled down and got to work, completing their individual activities went smoothly.
Being on the road during this review time, we took advantage of incorporating a few 'field trips' that complimented our study of the 20th Century so far.  The older boys visited the World War II Museum in New Orleans, including a viewing of the 4D movie which provides an overview of the war.  Also, I found a few titles I had in electronic format which fit that time period of history for the boys to read.  Soon, we plan to bring the learning to the kitchen with an exploration of popular foods from each decade and then take things outdoors when planting a garden with discussion of victory gardens that were quite popular during WW II.