I have been, or can be if you click on a link and make a purchase, compensated via a cash payment, gift, or something else of value for writing this post. Regardless, I only recommend products or services I use personally and believe will be good for my readers.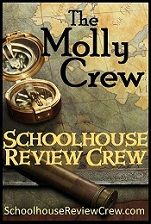 Welcome to the first Molly Crew review! I am so excited to share about this particular product.
For years, I have loved cookbooks. A visit to the library often finds me seeking out one to borrow in hopes of being inspired for meals the family will enjoy. Sometimes I actually make something from them and occasionally we find one that's a keeper.
However, those cookbooks are not often ones that would have me going back to them over and over for the daily task of feeding the family. Plus, I really want the boys to all learn basic (or advanced!) skills in the kitchen so they will be self-sufficient when they leave the house.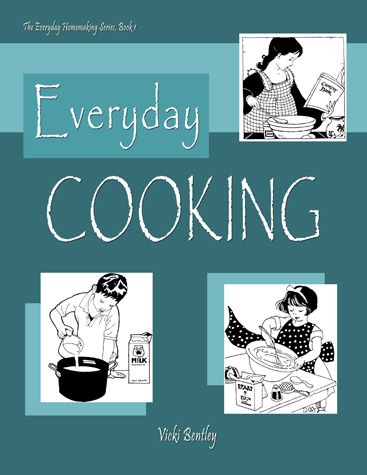 Everyday Cooking is one of those cookbooks that works well for both providing ideas for meals that the kids will all eat and to help the boys develop those basic cooking skills.
Now, this particular book does not have all the wonderful, large glossy photos that typically catch my eye in the mainstream media. Instead, it is a simple approach with recipes grouped by the typical categories (appetizers & dressings, bread & grains, main dishes & soups & sides, and desserts & snacks.) While many of the pages do not have photos included, there are some included. This is a wonderful inclusion when it really helps ~ baking bread! Even though I've been baking our own bread for a while, I really appreciated seeing how the dough looks at different stages when she's making her recipe.
So far we've been dabbling with different recipes and are already finding a few that may be family favorites from now on. Check out the photos for a quick chili which we served over rice to stretch it out for our hungry boys:
Beyond the recipes, you will find lots of hints and tips for a variety of topics, including setting up a buffet. I have to admit that when I've had friends come visit I haven't given the set up that much consideration. But, I loved her tips in this area and plan to make some changes for the future.
Everyday Cooking is available in print format for $17.99 (with a glossy cover) or as an ebook for $14.99. You can view sample recipes from the cookbook on the Everyday Homemaking site to give you an idea of the types of recipes you'll find. There is also a book titled Everyday Family Chore System that some Schoolhouse Review Crew members had the opportunity to review. Currently, they are offering a special of Everyday Family Chore System and Everyday Cooking cookbook for only $34.98!
Disclaimer ~ We were provided with the materials mentioned in this review to facilitate a review as a member of the Schoolhouse Review Crew. No monetary compensation occurred and all opinions are my own. You can see what other Crewmates had to say about this product and others by visiting the Schoolhouse Review Crew website.