I have been, or can be if you click on a link and make a purchase, compensated via a cash payment, gift, or something else of value for writing this post. Regardless, I only recommend products or services I use personally and believe will be good for my readers.
This post,Easy to Use Printables for Teachers for Learning, was made possible with the chance to review Super Teacher Worksheets with an Individual Membership. as part of the Schoolhouse Review Crew.
Teaching the younger grades can be so much fun. However, I will admit that there are times when I need to change something up or add to what we already have to keep my little guy's hands more occupied while I work with my high school aged son. While there are TONS of options out there, I don't have all day to surf the "world wide interwebs" to find something that will fit the bill. Thanks to a review opportunity, I now have Super Teacher Worksheets to cruise around when looking for easy to use printables for teachers.
Easy to Use Printables for Teachers: What Does Super Teacher Worksheets Provide?
Super Teacher Worksheets is a subscription based site which provides a wide variety of printables for teachers to use in their classroom, whether you are at a brick and mortar school or teaching a child at home. Your membership allows you to print materials for personal, homeschool, or classroom use only. Materials are geared towards preK through elementary school (around grade 5) although some may be used with a slightly older student who needs more practice in an area to achieve proficiency.
The worksheets are broken into different categories (or subjects) for ease of browsing. I'm guessing math is the most popular category as it gets top spot in the left sidebar. Then comes all the language arts (reading, phonics, handwriting and grammar) followed by science, social studies, holidays and a few more fun oriented ones. If the website isn't easy enough for you to navigate, there is even a search bar so you can look for particular items.
There is even a worksheet generator to make you own sheets! You can create sheets for a variety of needs including fill in the blank or multiple choice sheets for comprehension or more game style items like word searches to enhance spelling and vocabulary studies. They even have a calendar generator available!
Easy to Use Printables for Teachers: Thoughts On Using Super Teacher Worksheets
While we do have some structured curriculum for our early elementary learning right now, there are always occasions when a little more practice can be had. Or, having a slightly different presentation of material can have a reluctant child eager to do some work. That being said, my kindergarten son is not huge on writing yet. He loves to practice copying things that interest him to get practice with letter formation. But, a worksheet isn't high on his list of things he wants to be doing.
Good thing that this is a resource for printables for teachers and not just a straight worksheet. Word wheels to practice sounding out different words in a word family or mini-books for reading are things that I am going through with him. I can find everything age appropriate for him on the Kindergarten page.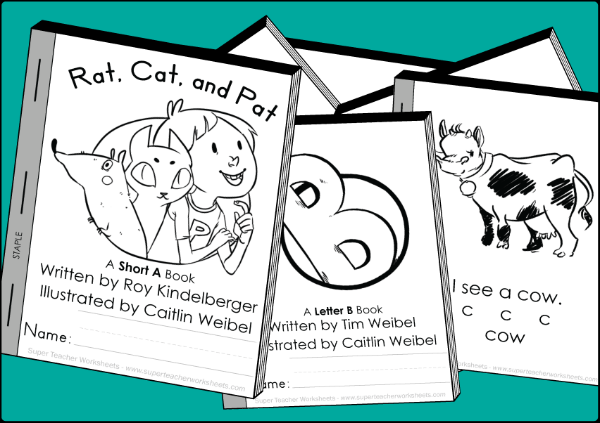 We are also starting to look at math worksheets to bring math to paper rather than the online program we've been using so far. There is something about putting pencil to paper which can help solidify some things. He isn't quite ready for them, but I have my eye on the math mystery pictures where you solve basic problems and the answer dictates the color used to color that shape on the page.
The other thing I have not done, but plan to do soon is use the calendar generator. You can add special days to make it perfect for your family. I'm even thinking about highlighting particular Saints of the day.
I might even test out the classroom newsletter feature for both my biology lab class I am teaching and as a summary of our learning for my youngest son. There are 13 available themes (e.g. dinosaurs or heroes) which provide graphics on the page.
Do you add to your base curriculum or planned unit studies with printables?
Have you used online subscription resources like Super Teacher Worksheets?
Don't just take my word for how we found this to be. Visit the Super Teacher Worksheets Review post on the Schoolhouse Review Crew website to see what other homeschooling parents thought about this and other self-paced courses.