I have been, or can be if you click on a link and make a purchase, compensated via a cash payment, gift, or something else of value for writing this post. Regardless, I only recommend products or services I use personally and believe will be good for my readers.
Create an Upcycled Decorative Display to Treasure has been compensated by Collective Bias, Inc. and its advertiser. All opinions are mine alone. #UniquelyMine #CollectiveBias
Do you ever look at all the stuff going into your garbage and wonder if there's a way to repurpose it? Maybe some upcycled ideas start floating in your head when you consider it. At least, that's how I tend to be.
For me, it is all about extending the life of something for my enjoyment or practical use. I have a small collection of glass jars washed and ready for particular purposes.
When I heard about the new "It's Mine" line of Diet Coke products from the Coca Cola Company, I had a lightbulb go off in my head. In this line, each bottle is unique! While at first glance some of the bottles seem similar, no two bottles are the same. How cool is that? (Note ~ Don't wait too long to get yours as it is a limited time promotion. When they are sold out, they are gone!)
My boys were with me at Fred Meyer (a Kroger banner store) recently and saw the special display near the ice cream. Immediately, they started asking if they could pick out a bottle to have as their own to add to their dresser top display areas.

While I let them help me pick a few bottles out, this mama was thinking about how nice it would be to sip some cold Diet Coke from a glass bottle while enjoying a bit of popcorn and a show at home. And, those wheels got turning in my head.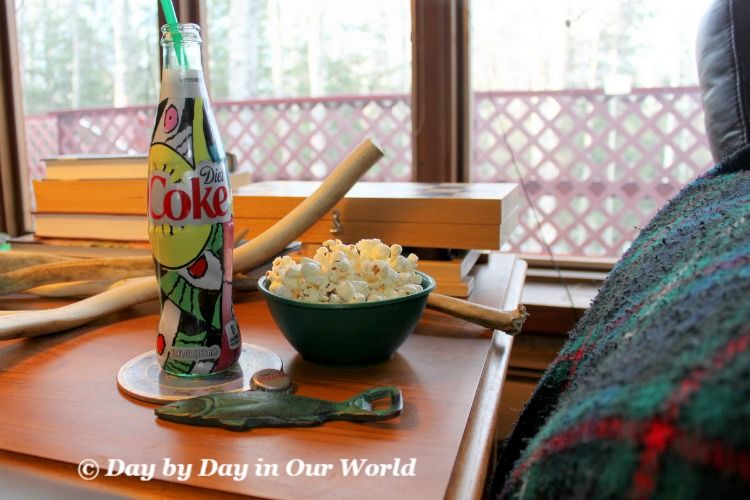 Now…true confession time here… my house is nowhere near looking like the pages of a magazine. But that doesn't stop me from wanting to bring some beauty into my life. In the corner of our master bedroom, we have a small electric fireplace which allows for a display area. For most of the year, I have a metal container full of battery powered candles that can help to create a little ambiance. Around the holidays, it gets a little bit festive with a small tree I decorate. However, that corner is seriously lacking some color and sparkle right now. Long Alaskan winters with short days have me wanting something to brighten my mood.
Long Alaskan winters with short days have me wanting something to brighten my mood. When I saw those bottles with so many incredible colors on each design, I just knew that I had to create a new display for that spot.
Creating an Upcycled Decorative Display
In my small 'office' area, I set to work figuring out how to make this new display that would bring a much-needed splash of color into my room. I began by gathering what I had available in the house. I will admit that my original idea to use scrap wood to build a multi-level stand did not work out as I'd envisioned. Instead, I dug deeper through the house to find something that I could use to add height to the display.
Instead of unfinished blocks of wood, I found the box of small alphabet blocks that were in a pile to box up for any future grandkids. Perfection!

Here's a quick visual of how I put the final display together:
Step 1: Place the battery-powered candles into the basket approximately where you want them.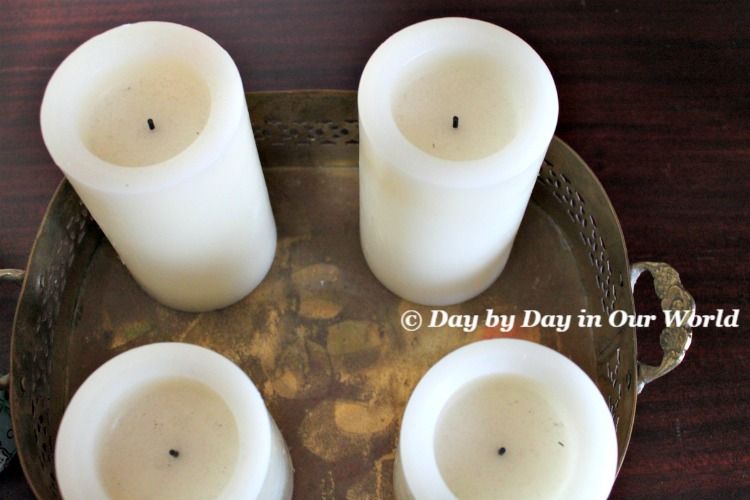 Step 2: Place the small blocks around the candles to create platforms for the Coke bottles.
Step 3: Add your Coke bottles and adjust the placement of candles and blocks as needed.
Step 4: Finish it off with a brightly colored ribbon that compliments the colors found on the Coke bottles.
Step 5: Place the display where you want it in your home. Use the bottles as vases or even a way to hold jewelry such as bracelets.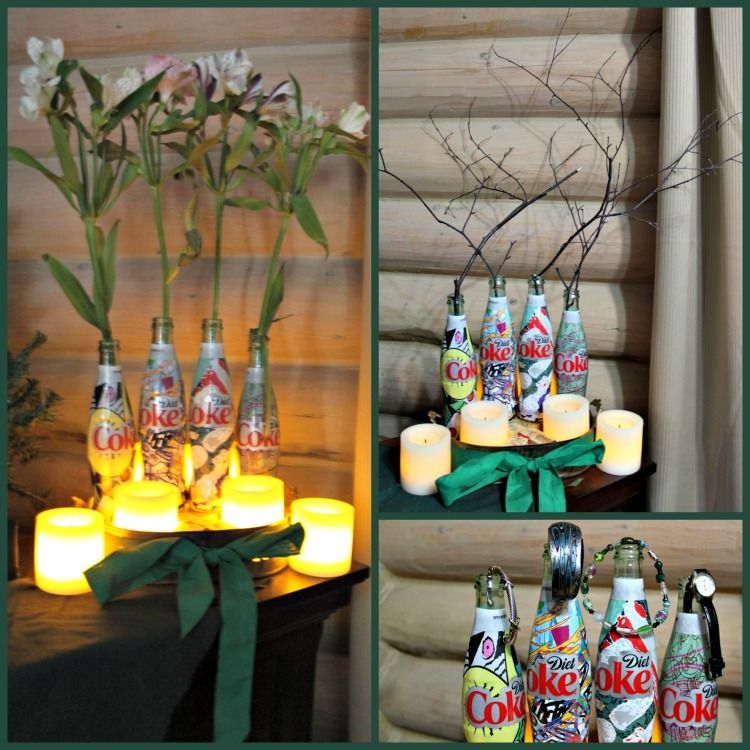 For those that like to see it all 'in action', enjoy this recording of me pulling it all together!
What do you think? Is this something you'd love to have in your home, too?
Hop on over and learn more about the "It's Mine" campaign for Diet Coke.